Springfield Police Officer Shot Outside Nightclub
A Springfield police officer is recovering from a gunshot wound after being shot outside a nightclub early Sunday morning, police said.
Police said two officers were working a detail at the Aquarius Nightclub on State Street when just before 2 a.m., managers told them there was a disturbance outside.
When they responded, they saw a man bleeding from the head after being hit with a bottle. Police say a suspect went to a vehicle and then came at them with his hands behind his back.
According to police, the officers told the man to show his hands, and he began firing on the officers. One was shot twice in the arm.
The other took cover behind a vehicle in the parking lot. Police say gunfire was coming from behind that officer.
The injured officer was taken to Bay State Medical Center by a police cruiser. He is expected to recover.
A suspect identified as Kenneth Hernandez, 25, of Springfield, is now in custody, police said. They also called Hernandez "a repeat offender."
Police are searching for additional suspects, and the investigation remains ongoing.
During a Sunday morning news conference, Springfield Mayor Domenic Sarno said the incident is another example of the need for bail reform for dangerous suspects.
The mayor added that the city will hold a license hearing on the club.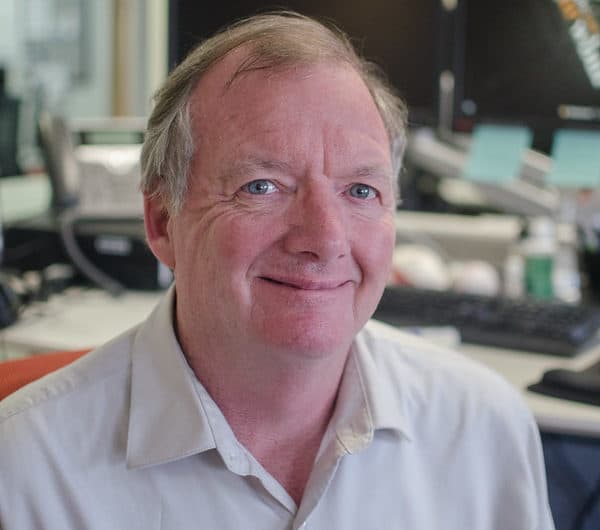 Paul Connearney Weekend Managing Editor
Paul Connearney is the Weekend Managing Editor and Weekday Senior Writer who oversees WBUR's local news operations on weekends and contributes to WBUR's All Things Considered during the week.