Changes Are Coming For Uber And Lyft Service At Logan Airport
Play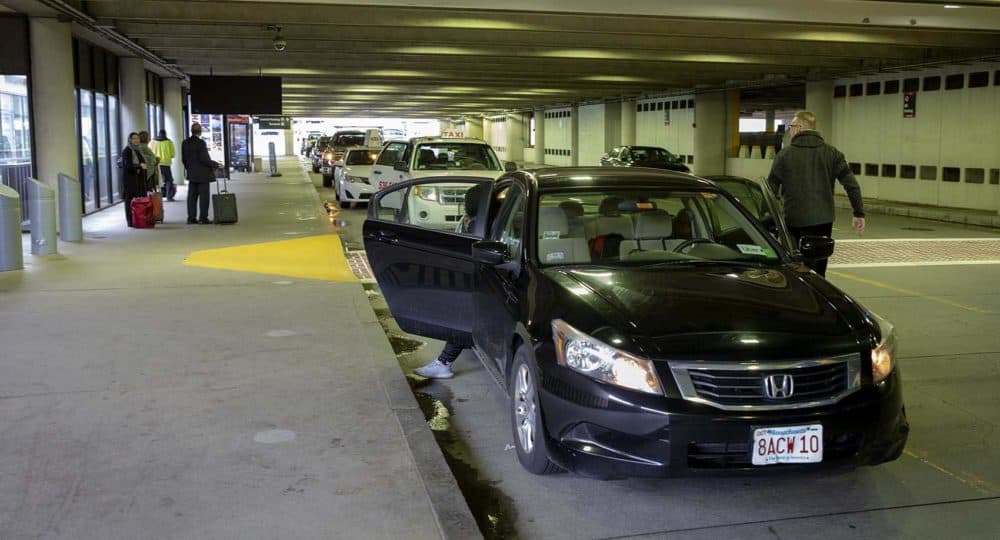 This article is more than 3 years old.
Changes are coming to ride-hailing services at Logan Airport.
The Massachusetts Port Authority Board of Directors on Thursday approved a new ground transportation plan for companies like Uber and Lyft and a new $3.25 drop-off fee. The changes are expected to take effect on Oct. 1.
The ground transportation plan — modified from an earlier proposal — will move all ride-hailing pickups from outdoor lots to a centralized garage site.
Drop-offs will also occur in the garage from 10 a.m. until 4 a.m. In the early morning, drop-offs will continue to be allowed curbside at various terminals. Massport says ride-hailing services are a popular transportation mode in the early mornings since the MBTA is not available until 5:30 a.m.
Massport has released renderings of its proposed dedicated ride-hailing areas in the Central Garage, and said that the spaces would include check-in and baggage check services and wheelchair assistance.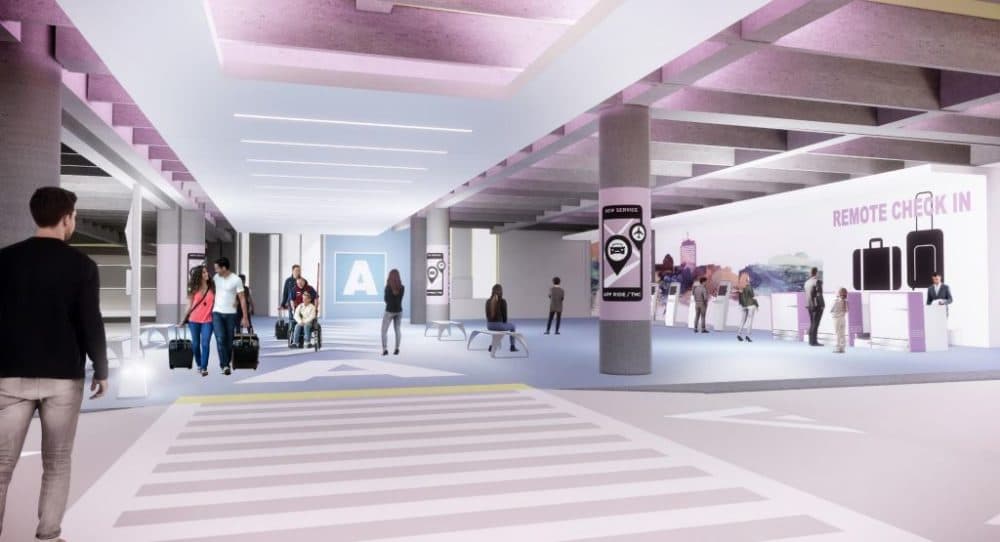 It takes about six minutes, for instance, to walk from the first floor of the garage's Terminal B section to Terminal B itself.
Massport has said that the aim of the changes is to reduce Uber and Lyft trips that carry no passengers, and also to reduce congestion and greenhouse gas emissions. The approval comes as demand for ride-hailing services continues to grow and the use of high-occupancy vehicles declines.
Massport estimates there will be 15 million ride-hailing trips to and from Logan this year — up from the 12 million last year. Five million of those 2018 trips carried no passengers, as drivers approached or left the airport alone.
The agency says its new proposal could reduce 30% of those empty trips.
"Our goal has always been to move more people in less vehicles while providing a better customer experience, and we think this plan achieves that," Massport's Acting CEO John Pranckevicius said in a statement Thursday.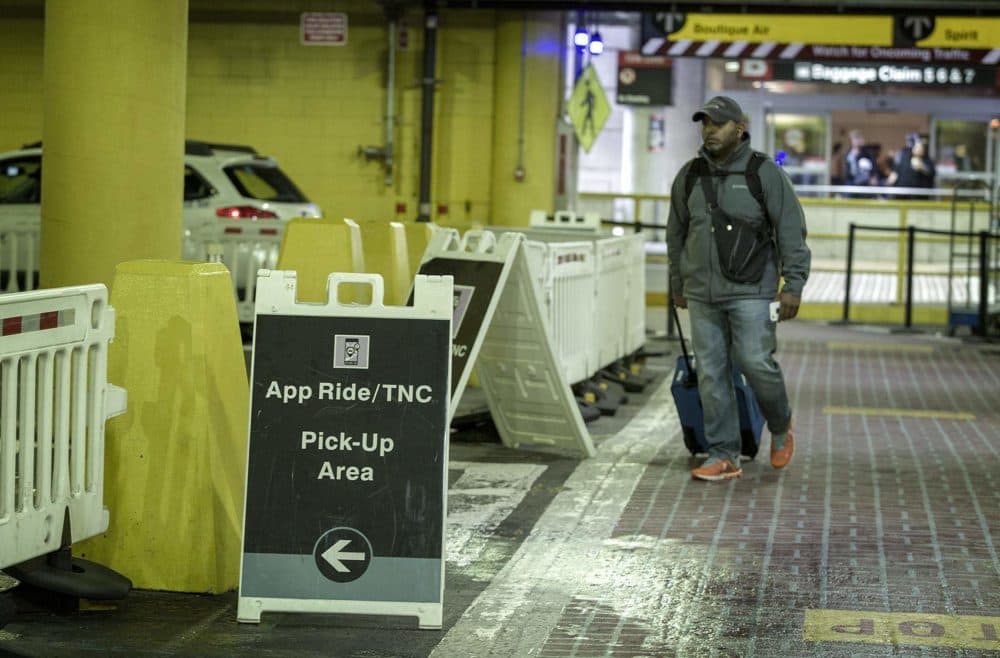 Uber immediately panned the proposal.
"Today Massport approved an untested concept that will cost the airport millions of dollars, likely lead to mass confusion and result in rideshare passengers paying more and getting less," spokesperson Harry Hartfield said in a statement. "Time and time again we offered solutions that would have reduced congestion, at almost no cost to the airport, but time and time again the airport refused to consider alternatives."
Uber and Lyft had teamed up to run radio ads and launch a petition opposing the changes, which they said had garnered more than 10,000 signatures.
The ride-hailing pickup fee remains at $3.25. Massport had proposed a $5 fee for both pickups and drop-offs.
Customers who use the shared services of UberPool and Lyft Line will have a discounted fee of $1.50.
The proposal does not apply to taxis. Massport says cabs represent 5% of travel to and from the airport.
Massport's board indicates that this plan could change, depending on its impact.
"Like any operational plan, it's just a plan," board member Laura Sen said. "We have not had any solid evidence of how this will work. So, I think the public should all be aware that this is the beginning of the plan and the plan has a lot of other parts and a lot of the parts may change."
The debate about ride-hailing services comes as Logan continues to set air travel passenger records. Massport is also planning to increase Logan Express bus service, drop certain fares, and make some bus rides free.
With reporting by WBUR's Quincy Walters and Miranda Suarez. Past WBUR reporting was also used in this story. Hear Walters' report for All Things Considered atop the post.
This article was originally published on April 24, 2019.
This segment aired on April 25, 2019.