Mass. AG Healey's 2016 Ban On 'Copycat' Assault Weapons Upheld In Federal Appeals Court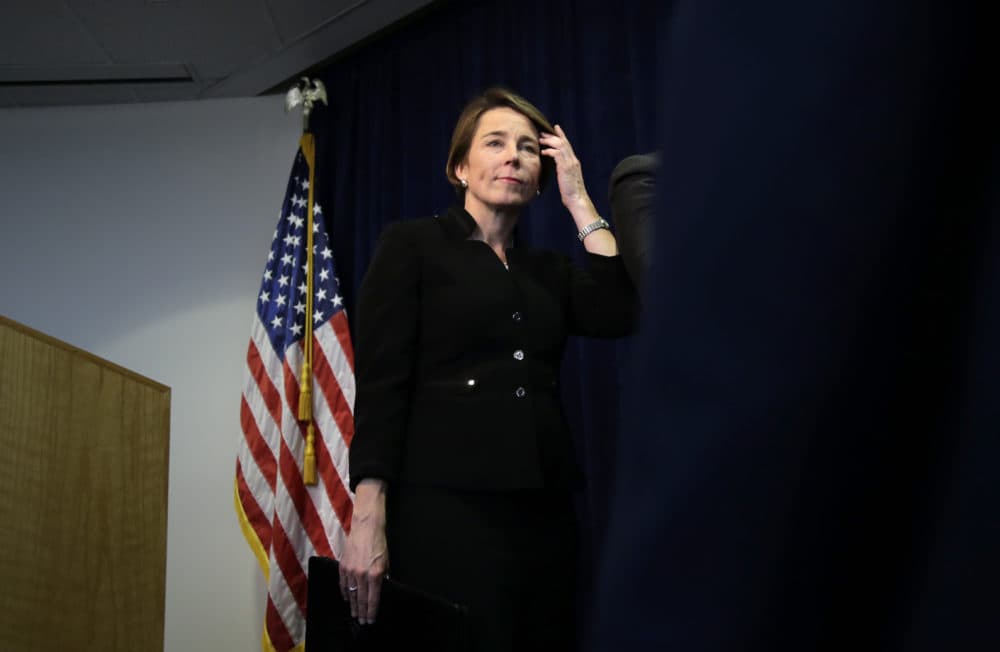 This article is more than 2 years old.
A Massachusetts ban on assault-style weapons from 2016 was upheld in a federal appeals court on Friday.
In July 2016, in the wake of mass shootings in Orlando, Florida and San Bernardino, California, state Attorney General Maura Healey issued a notice to gun manufacturers that "copycat" assault weapons — those with only minor design changes — would be prohibited.
The ban was then challenged by the Gun Owners Action League of Massachusetts and received pushback from state lawmakers, as well as Gov. Charlie Baker.
Healey said in a tweet on Friday that the decision from the First Circuit Court of Appeals in Worman v. Healey means it agrees the people of Massachusetts have a right to protect themselves from "these deadly weapons." She said the ruling was "a defeat for the gun lobby and a victory for families everywhere."
U.S. Sen. Elizabeth Warren, a fellow Democrats, said she was grateful for Healey's work. She also called the state a leader in gun safety and said the federal government should follow its example.
The appeals court's decision came the same day President Trump spoke at the NRA's annual convention in Indianapolis and announced the U.S. would withdraw from the United Nations' Arms Trade Treaty.