Pete Buttigieg, Rising In The Polls, Campaigns In Somerville
04:21
Play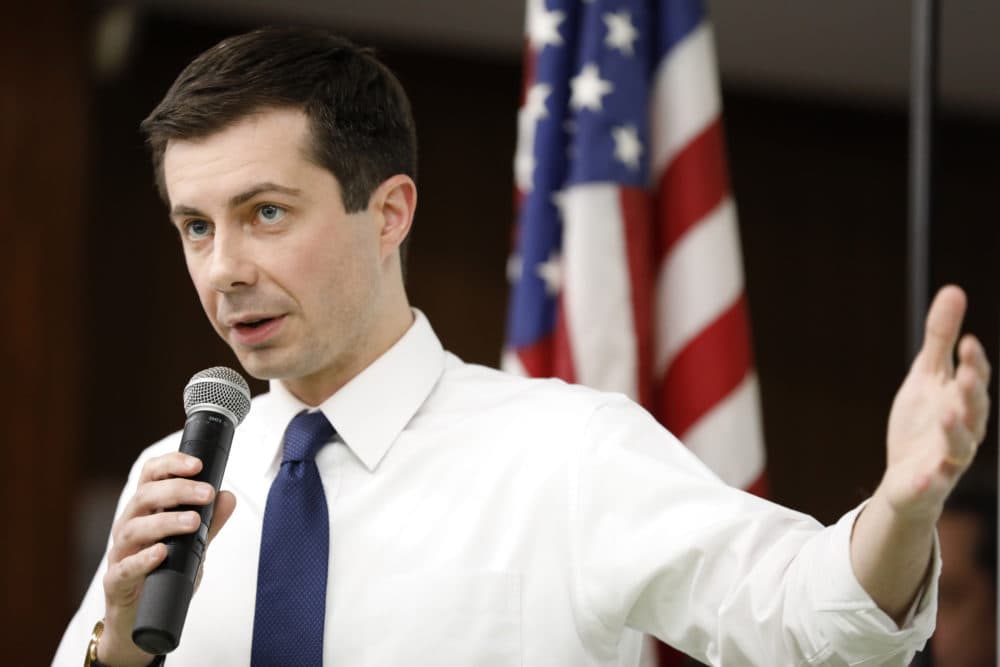 This article is more than 1 year old.
More than an hour before Pete Buttigieg took the stage at the Somerville Theatre Tuesday night, a line of people curled around the block in Davis Square.
The campaign kept referring to the event as "the show," which began with a cameo appearance by Buttigieg's husband, Chasten Glezman, who greeted the crowd and posed for selfies.
"Thank you so much for sharing him," said Marinda Snow of Somerville. "It's really inspiring. Your job is really important, too."
Glezman smiled as he posed for pictures in front of Snow and her boyfriend, Brian Huff.
"Thank you for recognizing that, but I'm happy to share him," Glezman said.
Pete Buttigieg, the 37-year-old mayor of South Bend, Indiana, was in the Boston area to raise money, and to ride a wave of excitement that continues to fuel his campaign.
"He's the first candidate who really reminds me of how it felt seeing Obama run in the primaries back in 2008," Huff said.
That's not the first time Buttigieg has been compared to Barack Obama. If elected, he'd become the first openly gay president, making the kind of history that Obama made as the first African-American to win the White House. And like the 44th president, Buttigieg is cool and cerebral — while offering big, sweeping ideas about moral leadership.
"The biggest thing is the values that I'm committed to advancing as president," Buttigieg told the crowd that filled the theater. "The beauty of this country is in its pluralism and its diversity. It's in the fact that this nation is as its best when it's providing opportunity for all. But it has never lived up to its vision in full. And part of the purpose of politics, I think, is to stretch America to be a little closer to that ideal."
Buttigieg appeared with actor Brandon Victor Dixon, who played Aaron Burr in the Broadway musical "Hamilton" and famously rebuked Vice President Mike Pence following a performance in New York. On Tuesday night, Dixon played the role of friendly interviewer, but even in that role, he couldn't avoid noting that Buttigeig is a two-term mayor with no experience in Washington and few concrete policy proposals.
"What will you do policy-wise?" Dixon wanted to know. "I know it's a question that people ask with respect to your experience, you know, not having worked in Washington."
Buttigieg said the answer begins with another lofty goal: shoring up democracy.
"[Democracy] sounds like one of those big things, one of those generalities, that no one can be against," Buttigieg said. "But it turns out there are some very specific implications to that: If you are committed to democracy you have to make it easier, not harder, to vote," Buttigieg said to applause.
Buttigieg says he wants to end gerrymandering, get money out of politics — even change the way we elect presidents.
"If we can't be a true democracy that picks our president by giving it to the person who gets the most votes without a constitutional amendment — that's what the constitutional amendment system is for," he said.
The young mayor didn't mention the current occupant of the White House by name. But many who came to see him Tuesday night couldn't fail to notice the contrast he presented with President Trump.
"It's nice to hear from someone who's well-spoken for once, and talking about what he'd like to do with the presidency in a way that's well-defined and in complete sentences," said Ben Feldman, of Brookline, who acknowledged that his statement sets a low bar.
But he gave Buttigieg credit for articulating some "good ideas," even if he would like to hear Buttigieg offer more specifics on policy.
"I expect that's coming soon," Feldman said.
Even absent those policy specifics, Buttigeig continues to gain popularity, according to a pair of new polls.
The latest survey of likely Democratic primary voters in New Hampshire from the Boston Globe and Suffolk University has him in a statistical tie for second place with Vermont Sen. Bernie Sanders, behind the front-runner, former Vice President Joe Biden.
This segment aired on May 1, 2019.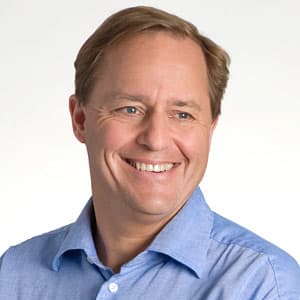 Anthony Brooks Senior Political Reporter
Anthony Brooks is WBUR's senior political reporter.