11 Things To Know About The 'Changing Faces Of Greater Boston'
A report out Wednesday from the Boston Foundation and University of Massachusetts researchers details the changing demographics of the region. (The Boston Foundation supports WBUR.)
Here are 11 notable data points from the report:
1. Between 1990 and 2017, every one of the 147 cities and towns that researchers consider Greater Boston saw an increase in the percentage of people of color who live there.
2. Other cities, like Everett, Brockton and Randolph — once predominantly white — have become almost as racially diverse as Boston itself. One example is Malden, where in 1990, nearly 90% of the population was white. Now just 49% of Malden is white, while Asians comprise 23%, blacks 15% and Latinos 10%.
3. The diversification of the suburbs is happening while central Boston neighborhoods "extending from Downtown through the South End and into Mission Hill and Jamaica Plain have seen a decline in people of color." The report finds this is likely a result of "an influx of young white professionals that parallels the gentrification and displacement of communities of color."
4. More than 90% of the region's population growth since 1990 has come from new immigrants.
5. While the number of Latinos has increased by roughly 350,000, the number of whites has decreased by about the same. That's in part because the number of deaths among whites is greater than the number of births.
6. As a share of Greater Boston's population, Latinos had the largest percentage growth of any racial group, increasing from 4.7% in 1990 to 12.1% in 2017. Asian-Americans grew from 2.9% to 8.4%.
7. Federal tribal recognition of the Wampanaog Tribe of Gay Head (Aquinnah) on Martha's Vineyard has led to a more than doubling of the self-identified native population in the town of Aquinnah.
8. Whites continue to own homes at a rate much higher than any other racial group. In 2017, 64% of white households in the region owned a home, more than twice the rates for African-Americans and Latinos.
9. Among Asians, there is a vast disparity of income levels. For instance: In Greater Boston, people of Indian descent have a median household income of more than $123,000, compared with people of Vietnamese ancestry, whose median income is roughly $70,000.
10. Immigrants in the region are more educated than native-born Americans nationwide — 39% of foreign-born residents here hold a college degree, compared with 31% of native-born Americans across the country. However, Greater Boston's immigrants are also about four times as likely as native-born residents here not to have finished high school.
11. Diversity of leadership lags far behind diversity of population. While nonwhites hold 32% of all jobs in the region, they occupy less than 14% of CEO and state legislator spots, as of January 2018.
Likewise, students of color make up 40% of public school enrollment statewide, but only 8% of teachers are people of color.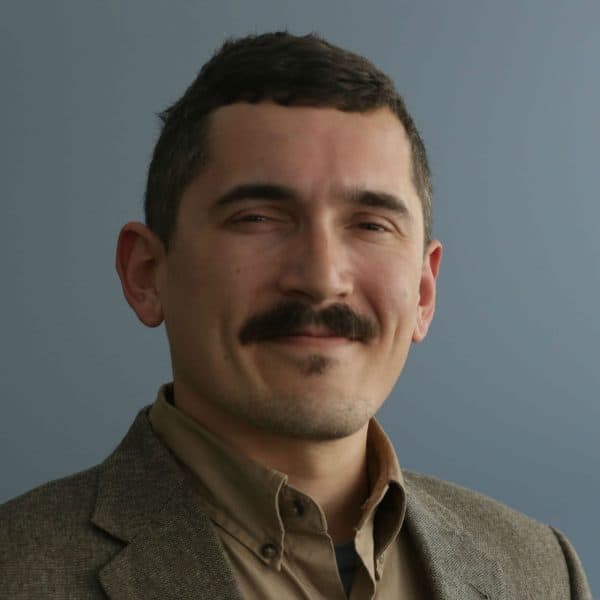 Simón Rios Reporter
Simón Ríos is an award-winning bilingual reporter in WBUR's newsroom.