MassArt Is Transforming A Gallery Space Into A New Contemporary Art Museum For Boston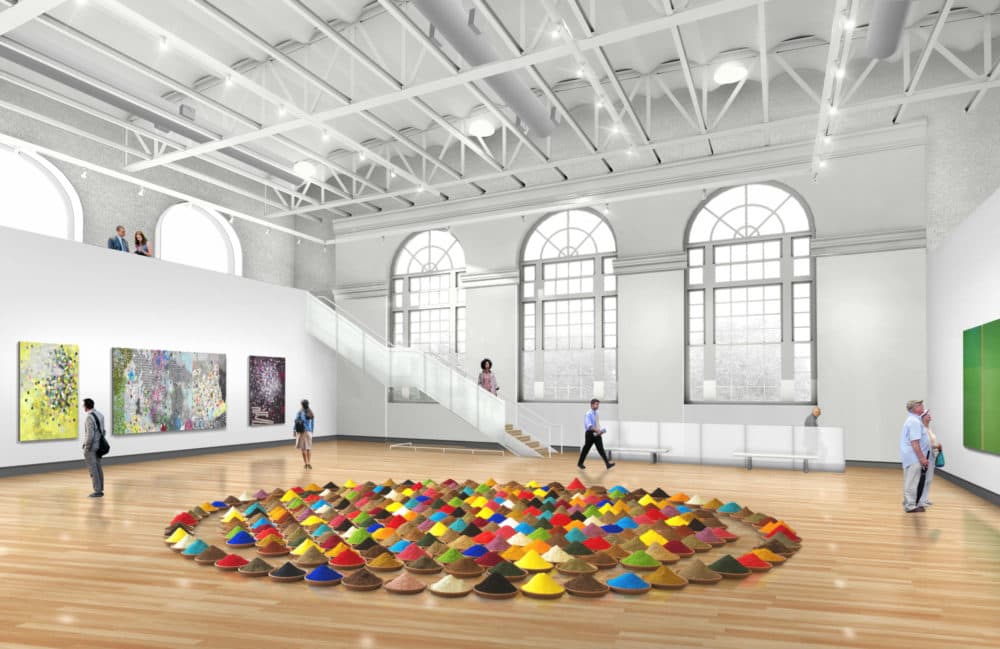 This article is more than 2 years old.
Installing an elevator might not seem like a game-changer, but it's making Lisa Tung giddy.
She started working in curation at the Massachusetts College of Art and Design 20 years ago. Back then, installing exhibitions at MassArt's Bakalar & Paine Galleries involved a lot of heavy lifting. Countless MassArt students have spent hours lugging materials up and down stairs, she said, "so it was a lot of blood, sweat and tears."
But that — and much more — is about to change. MassArt is preparing to unveil its very own contemporary art museum, the college announced Wednesday. The nation's only public art college is renovating and rebranding its 1906 structure that housed the Bakalar & Paine Galleries to create the MassArt Art Museum — or MAAM.
"After the renovations we will have an elevator for the very first time," said Tung, who will oversee MAAM as director and curator, "so it will allow us to program a bigger expanse of work, heavier work if we choose to."
The new, free and open-to-the-public venue on Huntington Avenue boasts a long list of upgrades. The $12.5 million overhaul in the 15,000 square foot space began in June 2017 and will be completed for MAAM's opening in February. The renovation team includes designLAB architects and Dimeo Construction.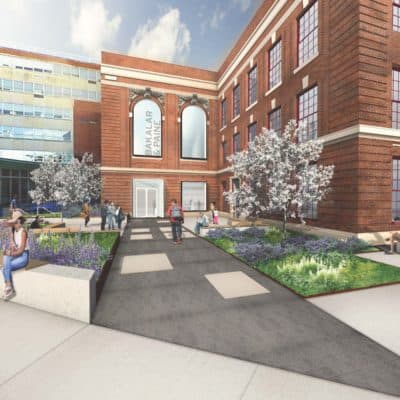 Renovations include building a prominent entranceway that opens onto Huntington Avenue and an outdoor plaza where public art installations and art-related events can unfold. Crews also blew out a ceiling in the Paine Gallery to expose original vaulted ceilings and a sturdy, steel infrastructure — space where curators can hang much larger "fantastical shapes and entities," Tung said.
Invisible improvements like new climate and humidity systems will enable MassArt to host exhibitions in the summer heat, which was impossible before. "We used to stop programs right after graduation because it just got too hot," Tung said. "The humidity would shoot up past 90% and forget it, you'd be sweating all the time." Now visitors — and delicate art, like works on paper — will be in a temperature-controlled environment.
As part of the renovation, MassArt is rebranding the space.
"We have been programming contemporary art for over three decades, and the name MassArt Art Museum now better reflects what it is that we do," Tung said. "We are the premier gallery and so changing our name to 'museum' also reflects the professional quality of the work that's inside."
Two firms helped with the re-branding campaign: 43,000 Feet, and Moth Design, which was founded by MassArt alum Tammy Dayton.
"This is a place to open eyes, expand minds, and create opportunity through the lens of contemporary art," she said when asked about what the school hopes to communicate about this new space. "MAAM is a kunsthalle — a non-collecting museum. The space is always changing, never static, and we wanted the brand identity to embrace this idea of a perpetually changing space."
Dayton remembers going to the Bakalar & Paine Galleries as a student.
"The space always had a 'wow' factor and will even more so with the renovations," she explained in an email. "The space used to feel like the best kept secret on campus because it was so difficult to find." Not anymore, Dayton said, "with the new front doors making it visible and accessible to the community."
Before the upgrade, the Bakalar & Paine Galleries served as a training ground for up-and-coming curators, preparators and registrars. Now that the space is being transformed into a proper museum, the mission won't change. Students will get to learn the ropes in a hands-on professional setting, with rotating artists working at a high level. There's also going to be a new education space that will enhance MassArt's more than 20-year partnership with the Boston Public Schools that exposes kids to contemporary art, many for the first time.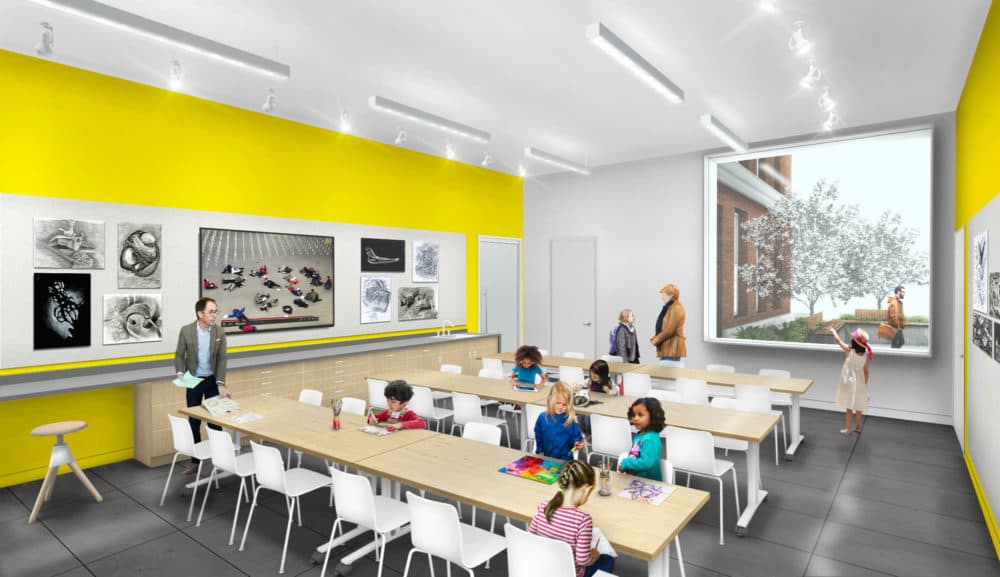 In a statement, MassArt President David Nelson said, "In this space we will be able to inspire the next generation of MassArt students and art enthusiasts, and encourage longtime art lovers to consider new artistic perspectives and practices."
Tung said MAAM will also add to the city's already rich art resources at local universities. "We're really lucky to be living in Boston. Boston has so many wonderful educational institutions, and as a result of that a lot of these educational institutions have really great museums. You know, the Rose at Brandeis, Wellesley has the Davis, the McMullen Museum of Art is out of B.C. So there's really lots of opportunities for our Boston citizens and tourists to come see contemporary art."
The exhibition spaces at MassArt have been closed for 18 months during construction. The college plans to open the new museum in February.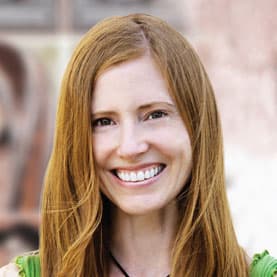 Andrea Shea Senior Arts Reporter
Andrea Shea is WBUR's arts reporter.