'I Want To Restore The Soul Of This Country': In N.H., Biden Pitches Unity
Resume
Former Vice President Joe Biden addressed several hundred enthusiastic supporters in Hampton, New Hampshire, on Monday, marking his first visit since launching his 2020 campaign to the state that hold's the nation's first primary.
At a restaurant in Hampton, Biden praised his former boss Barack Obama, and says he wants to return the country to what he argues were better times — before the election of President Trump.
"I want to restore the soul of this country," he said. "And secondly, I really want to, quite frankly, rebuild the backbone of this country — this time bringing everyone along, the middle class. And thirdly, I want to unite this country."
Though he uses different words, you could say that Biden's message isn't far from "Make America Great Again" — or at least sane again.
Among Biden's policy proposals are rolling back the Republican tax cut that he says primarily benefits the very rich and shutting down hundreds of tax loopholes, which he says would free up trillions for domestic spending. He says this would restore fairness and unleash new hope in America.
"I refuse to postpone any longer the possibilities for this country, and we have to end it now – this administration," he said.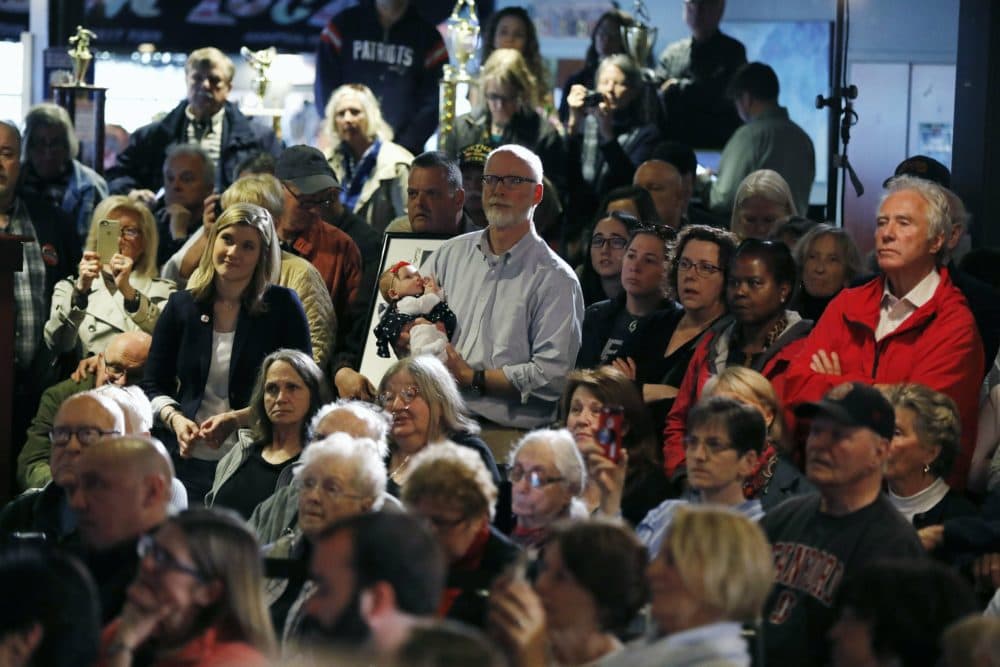 Among those who came to see Biden was Brenda Bouchard, of Portsmouth. In fact, she was first in line to get in, and says she believes in his message.
"I think he has a very caring heart, and I think that's missing in our White House," Bouchard said. "So that's No. 1 for me. I think he's empathetic and sympathetic and cares about people, truly."
But Bouchard hasn't made up her mind about whom to support for president. She says she wants the candidate with the best chance of defeating Trump.
"I refuse to postpone any longer the possibilities for this country, and we have to end it now – this administration."

Joe Biden
Voter Terry Shumaker, an attorney from Manchester, said she believes that would be Biden. Shumaker worked on Biden's first presidential campaign in New Hampshire in 1988.
"I think he's the one candidate in the race that can restore what is very much needed, and that is honesty and dignity to the White House," Shumaker said. "And I think voters are very hungry for that, particularly Democrats and independents."
That may be so. But lots of Democrats are also hungry for new progressive leadership — which might be the case for people like Pete Buttigieg, Kamala Harris or Cory Booker, who was also in New Hampshire Monday. Biden's long career means he has lots of supporters like Shumaker across New Hampshire. But even Shumaker knows that New Hampshire primary voters also have a history of delivering surprises.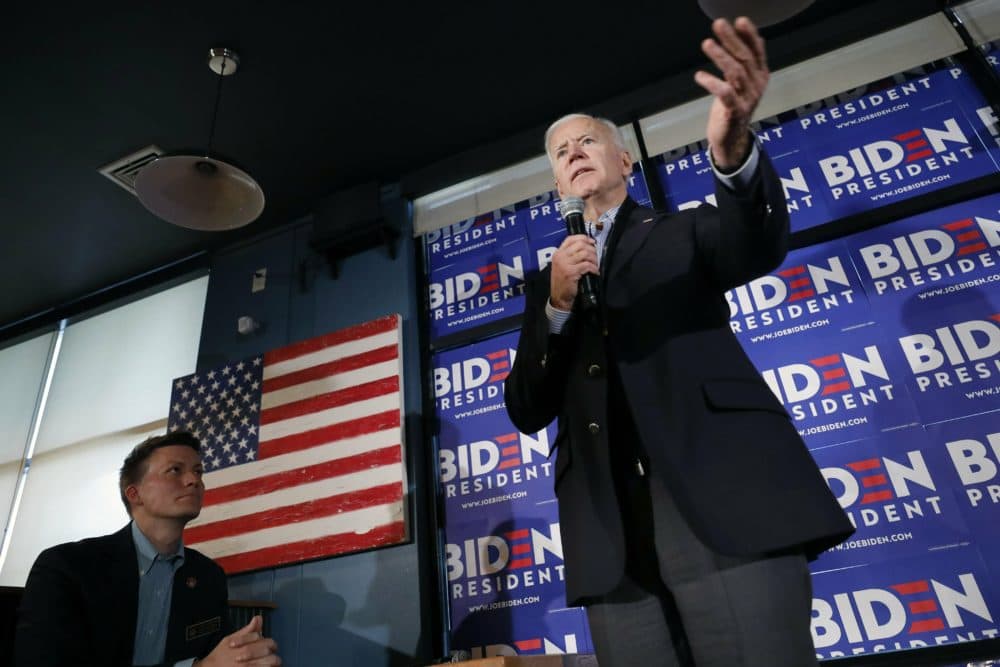 "My first New Hampshire primary was working for Gene McCarthy as a college student, who came within five points of defeating a sitting president," she said. "Can I say that won't happen this cycle? I think anyone who tries to predict how this cycle is going to turn out is probably going to be wrong."
But for now at least, Biden is the Democratic front-runner nationally and in New Hampshire. A poll out this week from Monmouth University in New Jersey showed him with big leads over two New Hampshire's neighbors — Elizabeth Warren and Bernie Sanders.
This segment aired on May 14, 2019.