Baker, Walsh Head To Washington To Push For Infrastructure Funding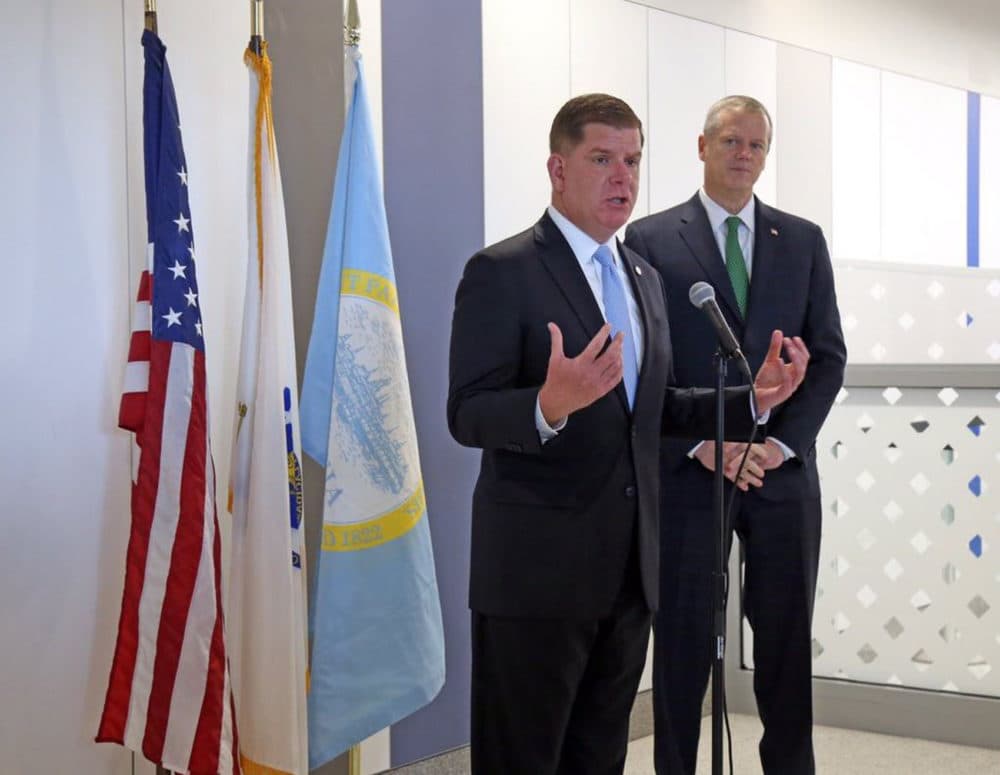 In Washington, the term "Infrastructure Week" has become a punchline, referring to the inability of the White House and Congress to focus on that or any other policy issue.
But Massachusetts Gov. Charlie Baker and Boston Mayor Marty Walsh are in Washington this week to urge Trump administration officials and congressional lawmakers to make it a bipartisan priority.
"I do think that having a governor and a mayor — a Republican and a Democrat — both of whom are putting a lot of resources in infrastructure and transportation is a good place to start when you are trying to convince people that this is really something that they need to get done," Baker told WBUR.
The agenda of their two-day trip to Washington includes meetings with Transportation Secretary Elaine Chao, U.S. Reps. Peter DeFazio (D-Oregon) and Sam Graves (R-Missouri), chair and ranking member of the House Transportation Infrastructure Committee, and members of the Massachusetts congressional delegation. Walsh and Baker are pushing for more federal funding for Bay State infrastructure projects.
A key component to infrastructure is climate change, the mayor and governor said. Walsh said that, for coastal cities like Boston, it's particularly crucial.
"If we're going to build a new road, we need to make sure it's going to last 50 years and not be wiped out," Walsh told WBUR.
Baker said the fact that President Trump emerged from a White House meeting with Democratic congressional leaders last month in agreement on a framework for a $2 trillion infrastructure plan was "at least a good start."
Though those negotiations have subsequently stalled, Walsh said "it's not a party issue."
"It's a transportation issue," Walsh said. "It's a connection issue. If anything happens in Congress or the U.S. Senate that can happen without a lot of conflict, it should be infrastructure."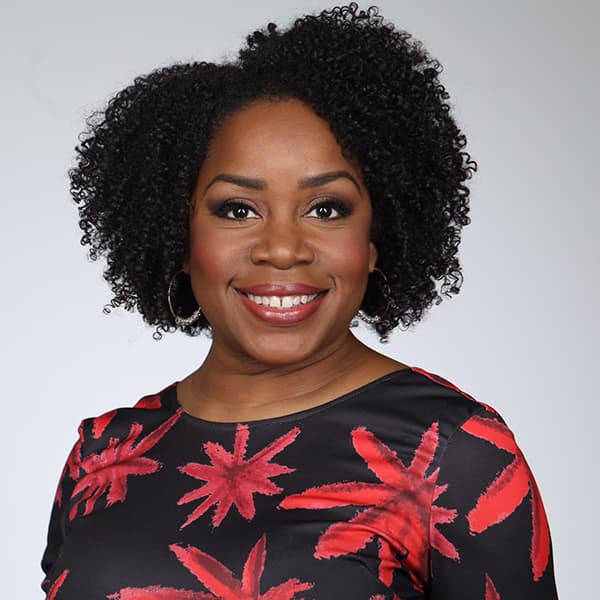 Kimberly Atkins Senior News Correspondent
Kimberly Atkins is a senior news correspondent for WBUR, covering national political news from Washington, D.C., with a New England focus.