U.S. House Passes Mashpee Wampanoag Tribal Land Bill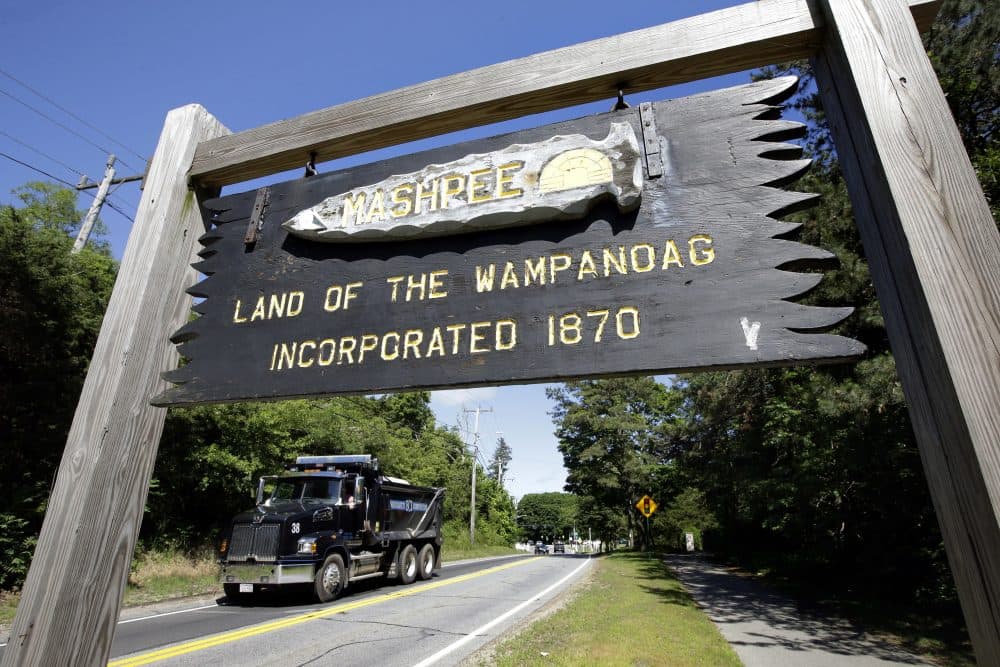 This article is more than 3 years old.
A bill aimed at securing the federal trust status of the Mashpee Wampanoag tribe's land in southeastern Massachusetts passed the U.S. House Wednesday.
The final vote was 275-146, with almost all Democrats voting for it, and most Republicans voting against it.
Lawmakers were supposed to vote on the bill last week under a process that would've required a two-thirds vote for approval. But its sponsors pulled it last minute after President Trump in a tweet called it a "special interest casino bill" and encouraged Republicans not to vote for it.
The debate that ensued on Capitol Hill Wednesday was heated at times.
Massachusetts U.S. Rep. Bill Keating, the bill's sponsor, rejected the notion that the legislation was about the tribe's plan for a $1 billion casino in Taunton.
"This is about doing the right thing and it's a disgrace in this Congress that politics and special interest and lobbying and conflicts have taken over this debate," said Keating. "Let's do the right thing."
U.S. Rep. Jim Langevin of Rhode Island, who's a Democrat, spoke out against the bill. He argued the tribe's proposed casino would directly compete with the casinos in his state. He added if the measure becomes law it would set a "fundamentally unfair" precedent.
"If Congress grants the Mashpee tribe this exception, then other Native American tribes would seek individual relief," he said. "And Congress would be creating an unbalanced patchwork process for tribes to put land into trust."
After the vote, Keating called the legislative victory a step toward restoring justice to the tribe that welcomed the Pilgrims to North America. He also praised the 47 Republicans who voted in favor of the legislation.
"The president didn't have his day here in the House," Keating said. "In fact it was a day the House stood tall. It was a day where there was a bipartisan effort on principle."
Having land held in trust by the federal government essentially gives a tribe autonomy to make decisions over how to tax, develop and manage the land.
"To see Democrats and Republicans come together to save our reservation has been deeply humbling," Mashpee Wampanoag Chairman Cedric Cromwell said in a statement. "Our Tribe has suffered so much in the past from the United States' failure to protect our land — today the House of Representatives acted to change that history, and to help us take one step closer towards a better and more secure future for the Mashpee people."
Lawmakers must still introduce similar legislation to the Senate. And given Trump's tweet, there are questions about whether he'd sign the bill into law.
This article was originally published on May 15, 2019.