Wynn Resorts Says It Has Ended Talks With MGM, Will Keep Everett Casino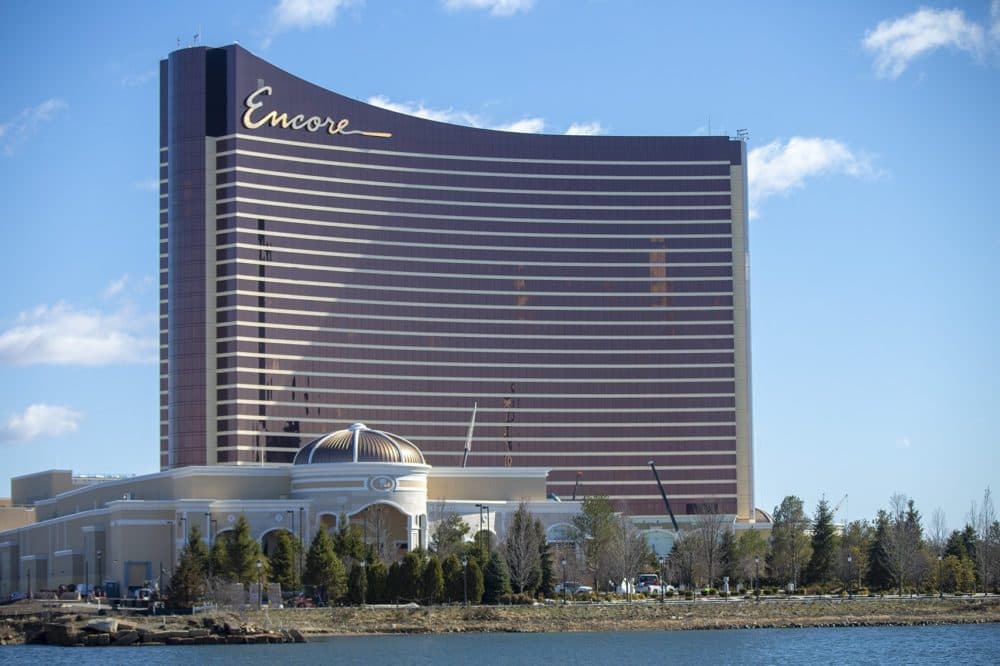 This article is more than 2 years old.
Wynn Resorts said Tuesday night that it will keep its soon-to-open Everett casino, quelling the speculation that erupted days earlier when the company said it was mulling a possible sale to MGM Resorts.
"Wynn Resorts prides itself on the design, development and operation of the world's best integrated resorts," Wynn said in a statement. "At times, world-class assets attract the attention of others, and our board takes seriously its fiduciary duty to review such interest. After careful consideration, we have agreed to cease discussions with MGM Resorts. We remain committed to opening and operating Encore Boston Harbor as only Wynn Resorts is able to do."
MGM tells the Boston Globe it pulled out of the talks.
"We have noted the anxiety raised by various stakeholders regarding a transaction and this troubles us at MGM," the company told the Globe. "We only wish to have a positive impact on communities in which we operate. We think the best course of action is to discontinue discussions concerning this opportunity."
Everett's mayor, Carlo DeMaria, called the decision "excellent news for the City of Everett."
"I applaud MGM for discontinuing discussions regarding the sale of Encore Boston Harbor, and I wish them well in moving the Springfield community forward," he said in a statement. "Here in Everett, we are looking forward to opening day, and to a continued partnership with Encore Boston Harbor."
Public officials in Everett and Springfield, where MGM opened a casino last summer, had reacted with surprise and frustration at the prospect of an Encore sale. Because Massachusetts law allows a single company to control only one casino in the state, MGM could have been forced to divest its Springfield location to purchase the $2.6 billion Everett resort.
Hours before Wynn said it had ended talks with MGM, DeMaria told WBUR's Radio Boston that he was "shocked" and "disappointed" by news that Wynn might leave.
"It's a big ripple effect," DeMaria said. "I care about not just my resort, but I care about communities in and around all of Massachusetts. ... I care about the 5,800 jobs here. Does someone come in and promise to maintain the level of service that Wynn provides? You and I both know that's not the case."
Springfield Mayor Domenic Sarno said earlier Tuesday that his city was "in a position of leverage and power to extract anything if anybody was to leave, and to also extract anybody who was going to come in."
Now, it appears, no extraction will be necessary.
Wynn and MGM had previously discussed an Encore deal last year, while investigators for the Massachusetts Gaming Commission were probing Wynn Resorts' handling of sexual misconduct allegations against former chief executive Steve Wynn. Exploring a sale seemed a logical contingency plan for Wynn Resorts, whose Massachusetts casino license was threatened by the scandal.
Three weeks ago, however, the gaming commission ruled that Wynn Resorts could keep its license, despite investigators' findings that some former executives concealed allegations against Steve Wynn. The commission ordered Wynn Resorts to pay a $35 million fine and submit to additional oversight. The company has not said whether it will comply with the order or appeal by a May 31 deadline.
The financial penalty, while higher than the $20 million fine imposed earlier this year by Nevada regulators, amounts to less than two days of revenue for Wynn Resorts.
The notion that Wynn might walk away from Encore, which is slated to open next month, after prevailing in its fight to retain a Massachusetts license, had baffled many gaming analysts.
This article was originally published on May 21, 2019.