Everett Mayor Says He'd Block Sale Of Wynn Casino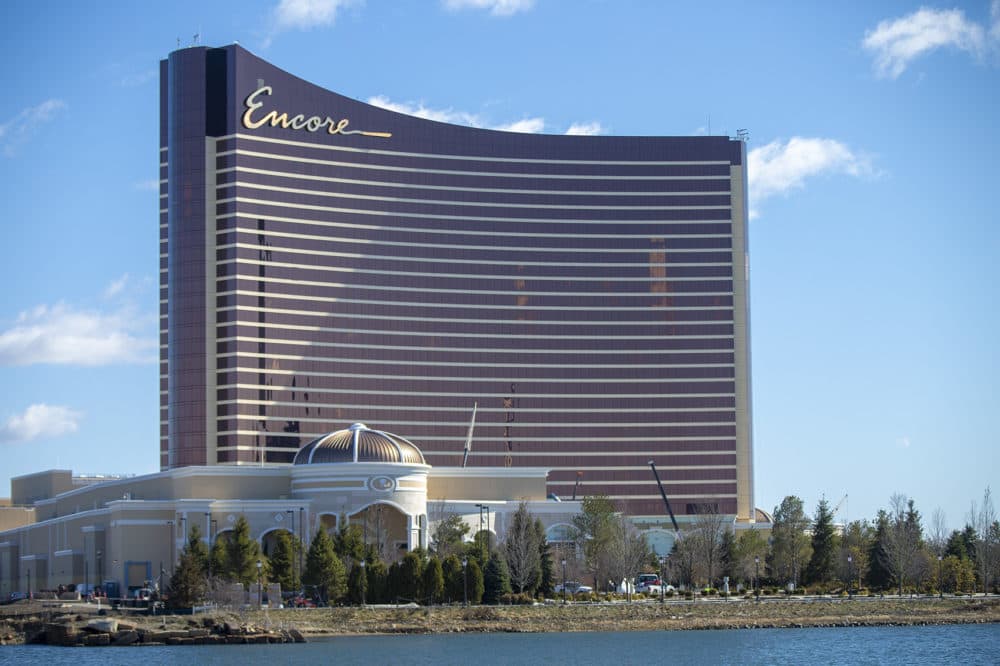 This article is more than 2 years old.
Editor's Note: Sale discussions are now off.
---
Everett Mayor Carlo DeMaria is speaking more forcefully against Wynn Resorts' potential sale of its Encore Boston Harbor casino.
The company and MGM Resorts announced Friday they are in "very preliminary" discussions about selling the soon-to-open $2.6 billion project on the Mystic River.
But DeMaria says he's against any sale of the casino, and says his city's host agreement with Wynn gives Everett the power to block a transfer of ownership.
"We're not going to budge, we're not going to allow another resort to buy this facility," he told Radio Boston on Tuesday. "Especially if they're not a five-star resort like Wynn is, a company that can really draw an international clientele, really create the destination resort feel."
"That's what was portrayed to us by the CEO and founder [Steve Wynn] himself," he added.
DeMaria says he spoke with Wynn Resorts' current CEO, Matt Maddox, after news of the sale discussions broke. DeMaria says he wants to arrange a meeting between Maddox and state gaming commissioners to get everyone back on the same page.
"Someone has to do that to maintain the integrity of the gaming legislation that was passed," he said.
DeMaria says Maddox may have been disappointed with some of the language from the gaming commission's recent investigative report that found the company concealed allegations of sexual assault against Steve Wynn.
The commission fined Wynn Resorts $35 million and imposed other conditions on the company, but allowed it to keep its Boston-area casino license.
Apart from Wynn's host agreement with Everett, selling the Boston Harbor casino faces significant hurdles.
State law bars any company from holding more than one gaming license in Massachusetts. MGM already operates a casino in Springfield.
Springfield Mayor Domenic Sarno told New England Public Radio Tuesday that he considers the potential sale mere conjecture.
A spokesperson for the Massachusetts Gaming Commission says regulators are focusing on the tasks in front of them: getting the Encore Boston Harbor casino ready for its planned opening next month.