80-Year-Old Lynn Man Pleads Guilty To Tax Fraud In Lottery Ticket-Cashing Scheme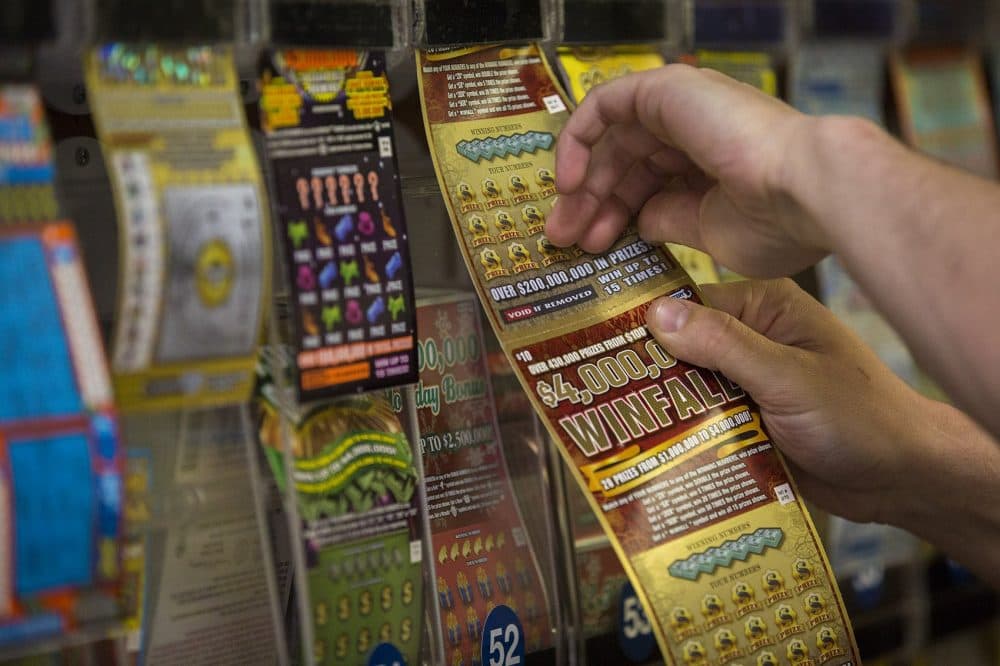 This article is more than 1 year old.
A Lynn man who has frequently claimed large Massachusetts State Lottery prizes and has been eyed by the lottery and others as possibly being involved in a nefarious scheme pleaded guilty in federal court Tuesday to tax fraud charges.
The U.S. attorney's office said Clarance Jones, 80, pleaded guilty to conspiring to commit tax fraud and filing false tax returns in connection with a scheme in which he bought winning Lottery tickets at a discount in order to help the real winners avoid paying taxes on the prizes. He is to be sentenced August 13.
Prosecutors said Jones conspired with two store owners, each of whom have also pleaded guilty, to buy winning tickets from lottery players for cash. The real winners would keep the cash and not pay taxes on their winnings. Jones would then claim the prize from the Lottery, report the winnings on his tax returns and report enough alleged gambling losses on his taxes to offset the Lottery prizes.
From tax years 2011 through 2017, the U.S. attorney's office said, Jones paid less than $16,000 in federal taxes on a total of about $52,000 in reported income. The Massachusetts Lottery assisted in the investigation of Jones.
"This is the latest example of the lottery's ongoing efforts to partner with law enforcement to assist in preventing illegal activities, while also maintaining the integrity of the Lottery," Treasurer Deborah Goldberg, who oversees the lottery, said.
The lottery adopted a policy last July that Executive Director Michael Sweeney said he expected to cause a "major disruption" among professional ticket cashers. Under the policy, if an individual claims six or more lottery prizes of $1,000 or more during the course of any consecutive 12-month period, the lottery executive director will have the authority to suspend that individual's ability to claim additional prizes for a certain period of time.
"Any attempts to fraudulently claim Lottery prizes to assist others in the avoidance of paying child support, taxes or other debts, or to abet in other illegal activities are viewed by the Lottery as serious offenses," Sweeney said. "Over the last two years, the Mass. State Lottery has done more to address this issue than in the prior 20 years combined."
Jones's winning streak first caught the attention of the lottery and state auditors almost two decades ago.
In 1998, Jones cashed in 319 tickets worth $412,482 and was used as an example of the lottery failing to exercise "due diligence" by requiring proper ID or checking on repeat "winners" in an audit released by then-Auditor Joe DeNucci in 1999. By early August 2017, when the lottery touted its new measures to deal with repeat winners, Jones had claimed $486,422.50 from 401 winning lottery products that year.
"There's a lot wrong," deputy auditor Robert Powilatis said in 1999, the News Service reported. "There's illegal activity, criminal, civil, whatever."
A follow-up audit conducted by DeNucci's office in 2007-08 found the practice "is ongoing and has become even more widespread." In 2013, then-Treasurer Steve Grossman filed a bill that would have allowed the lottery to withhold prizes from individuals who the Department of Revenue determined to be presenting "Lottery ticket(s) for the payment of prize(s) on the behalf of another person or persons with the intent to allow any person or entity to evade the payment of a tax obligation or other legal obligation to either to the Commonwealth or the government of the United States."
That bill was reported favorably from the Committee on Consumer Protection and Professional Licensure in 2014 but then never emerged from the House Committee on Ways and Means.