Federal Judge Dismisses Lawsuit By Former Mount Ida Students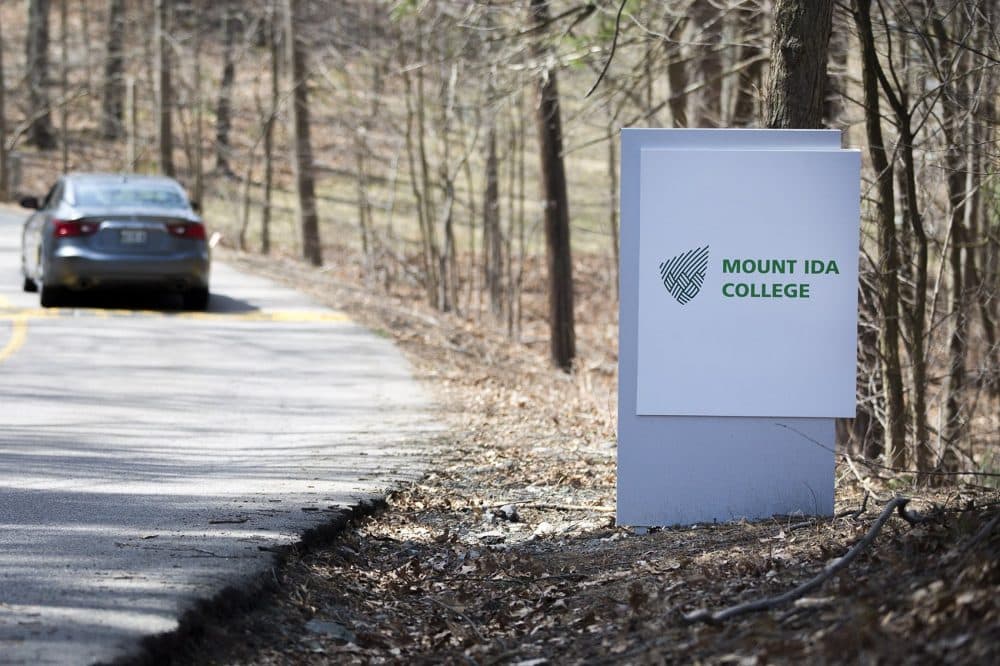 This article is more than 2 years old.
Federal Judge Richard Stearns has dismissed a lawsuit by former students of the now-closed Mount Ida College.
When the college closed abruptly in April 2018, it left 1,400 students scrambling to find a place to continue their education.
Students, parents, members of the Legislature and the Board of Higher Education, as well as Attorney General Maura Healey, expressed concern that the college, aware of its severe financial problems, had not given enough advance warning that it could close prematurely.
Several former students sued for breach of contract. The lawsuit is funded by Bob Hildreth, the principal funder of WBUR's Edify.
Stearns ruled that "merely paying tuition in exchange for an education does not create a contract."
The students also claimed Mount Ida and its officers had committed fraud by not disclosing that college did not have the wherewithal to remain open through the end of their education. Judge Stearns found that there was no fraud, because Mount Ida's audited publicly available financial disclosures revealed that the college had been operating at a deficit since 2015.
Stearns reaffirmed previous court rulings that in Massachusetts, colleges do not have a fiduciary duty to their students.
Howard Cooper, the attorney for former Mount Ida President Barry Brown, welcomed the decision.
"I think President Brown, along with the entire staff and trustees of the college, thought that they were going to keep the school going," Cooper said in an interview. "They had spent the better part of a year negotiating a merger with Lasell [College]."
Hildreth called the ruling "appalling."
"Not just for the hundreds of students who were harmed by Mount Ida's fraud and violations of trust, but for all college students in Massachusetts," he said in a statement. "If Mount Ida can blatantly ignore state regulations and basic consumer protections and still escape accountability, what is to stop other colleges from doing exactly the same thing?"
Attorneys for the students are considering whether to appeal. They have until June 27 to do so.
This article was originally published on May 28, 2019.