5 Things To Do This Weekend, From A Latin Fusion Pride Party To Dragon Boat Racing
I hope most of you already have plans this Pride weekend — but in case you don't, here are five fun things to check out, queer and otherwise.
Sunday, June 9
Since 1979, people have gathered in Cambridge to watch athletes paddle furiously down the Charles River in long, canoe-like boats in remembrance of the ancient Chinese poet Qu Yuan. The festival — the oldest of its kind in the States — also features food, music and cultural performances like a dragon dance parade and Japanese Taiko drumming.
---
Through June 22
The arson attack in 1973 New Orleans on a gay club called the UpStairs Lounge, which resulted in the deaths of 32 people, was largely ignored by the press and is barely a footnote in history. Max Vernon's musical "The View UpStairs" looks back at the tragedy through the eyes of its millennial protagonist, finding much to remember and appreciate about a community the world mostly forgot. (Read Rosalind Bevan's feature.)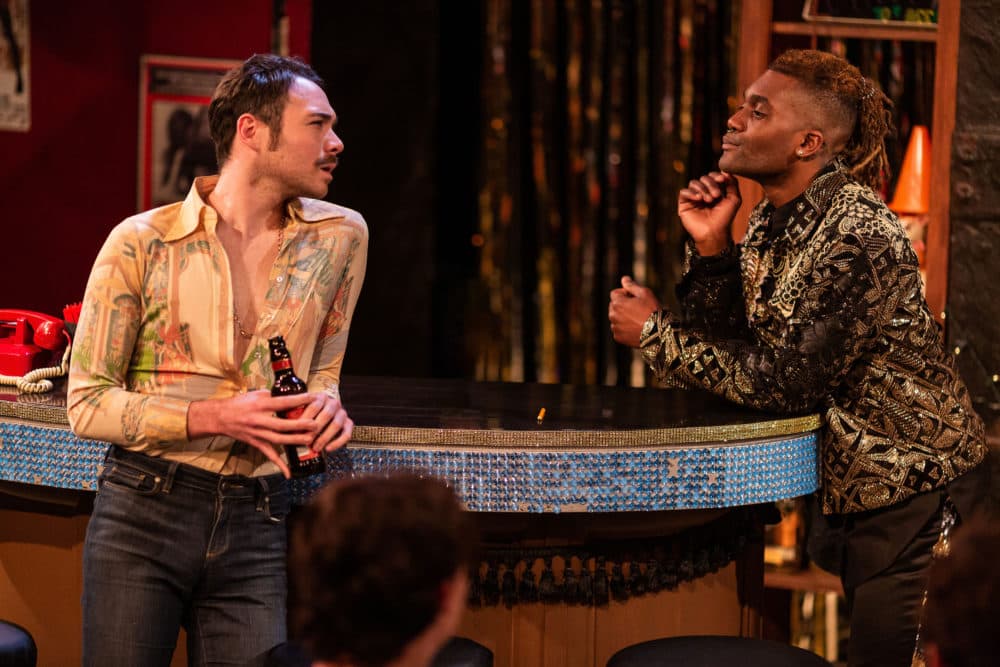 ---
Sunday, June 9
It's Pride weekend, and there are more than enough LGBTQ events to keep you occupied beyond the parade on Saturday. One excellent choice is the Latin Fusion Pride Party hosted by Break the Chains and featuring the musician/activist Taína Asili.
---
Saturday, June 8
On Saturday, Cambridge will play host to a dance blitz, with hundreds of free performances unfolding all day on five stages around Harvard Square. Audiences can also take dance classes and learn about local advocacy groups at the social justice-minded event.
---
Through Aug. 10
The vivid bundles of cloth that march in zigzagging lines and rise precariously in piles at the Pao Arts Center were all created by immigrant women whose personal stories are featured in videos that hang on the gallery walls. The exhibition, spearheaded by the artist Yu-Wen Wu, speaks to the experiences of women whose lives have been impacted by migration and displacement. (Read Pamela Reynolds' feature.)