Roxbury International Film Fest Puts Boston's Green Book Sites On The Map
Lonnie Lee's and the Green Candle used to be around the corner from each other in the South End area of Boston — and both restaurants were listed in Victor Green's 1948 edition of "The Negro Motorist Green-Book." The pre-civil rights travel guide, compiled through word-of-mouth recommendations, listed the safe havens for black travelers throughout the United States, not just in the legally-segregated South.
Most of the Boston addresses are a stone's throw from the Mass. Ave. T stop. A majority are now private South End brownstones. Some no longer exist, replaced with large-scale developments. A few, like Slade's Bar and Grill and Charlie's Sandwich Shoppe, still stand. For a short time this month, signs will mark at least 26 of these spots. A map will be available for self-guided walking tours.
This may sound like the work of the local historical commission. But it's actually the brain child of the Roxbury International Film Festival (RoxFilm) team, Boston's 21-year-old festival that showcases independent films by and about people of color. It runs from June 19 to 29, and includes films, panels and parties (one at the historic Slade's, open since 1935, and a longtime RoxFilm partner). The Green Book signs will be up for the duration of the festival.
The idea emerged as a way to augment RoxFilm's moviegoer experience by connecting with local history and the neighborhood in which many of the films screen, says festival co-director Alison Simmons Uvin. She says the fest's organizers figured, "We have these sites, we have this movie, let's see what we can do."
She's not talking about last year's Academy Award-winning Best Picture, either. Loosely based on the real-life relationship between black pianist Don Shirley and his white driver Tony "Lip" Vallelonga, characters in the fictional "Green Book" use the publication to give a black traveler "information that will keep him from running into difficulties." But the film raised the ire of Shirley's family as well as critics and moviegoers who did not appreciate how "a proudly ignorant white prole is constantly humiliating an erudite, sophisticated black man and showing him how the world really works."
The film Simmons Uvin is referring to is the documentary, "The Green Book: Guide To Freedom," screening Saturday, June 22, at RoxFilm. For it, documentarian Yoruba Richen collected stories about successful black entrepreneurs like A. G. Gaston and how his well-appointed Birmingham hotel served as a meeting place for civil rights activists and was declared an historic landmark by President Obama. Another thread visits Michigan's "Black Eden," the Idlewild resort that drew 25,000 thousand guests and performers like Etta James, Sarah Vaughan and B.B. King in its peak years.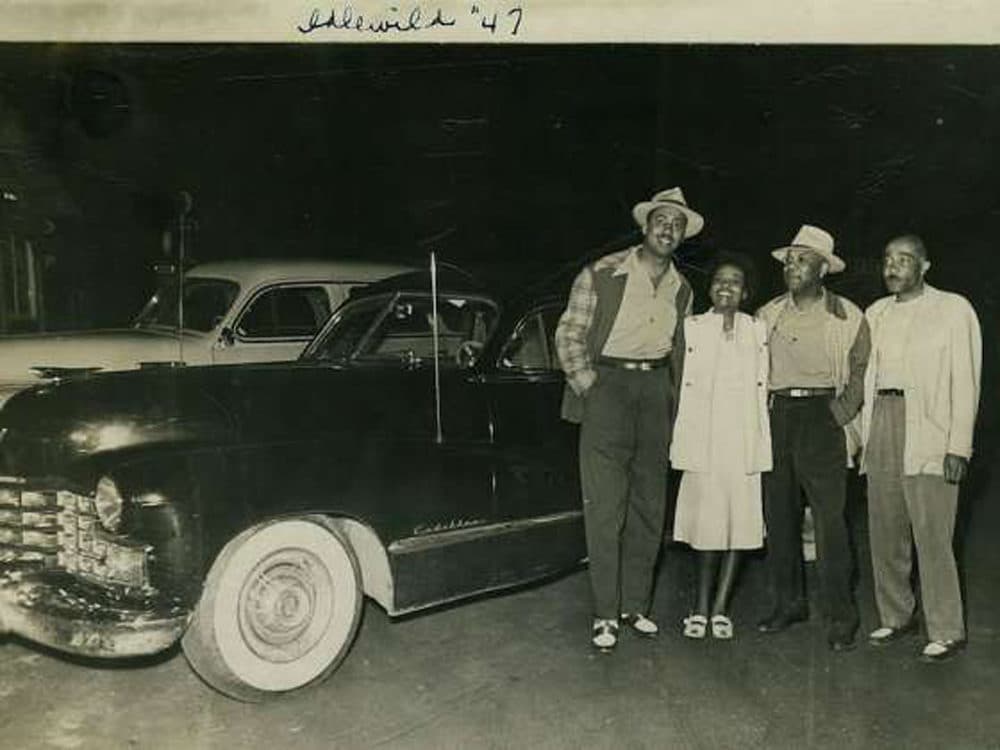 Richen's film discusses the contemporary efforts to preserve these former Green Book sites, since as many as two-thirds of the guide's destinations have disappeared since the Civil Rights Act passed in 1964. The Green Book ceased publication two years later and, as the documentary relays, black-owned businesses slowly began to close, too. On one hand, Green anticipated and hoped for the need for his book's publication to end. The film laments the loss of places like Idlewild yet points out how Green's guides serve as an invaluable historic record of their success.
Simmons Uvin could see something similar when she and her cousin Tanya Thomas, also a festival organizer, tracked down Boston's Green Book locations — like the former Columbus Arms Hotel, for example, now a children's center, or the old Sunnyside Restaurant, just north on Columbus Avenue, now a brick apartment complex. Simmons Uvin says she appreciated knowing about the businesses that once stood here. She hadn't realized that so many people opened their homes as boarding houses, saying, "that's cool that it's so condensed in this one neighborhood." That fact also made her curious: "What was it about this neighborhood that drew African-American people here at that time?"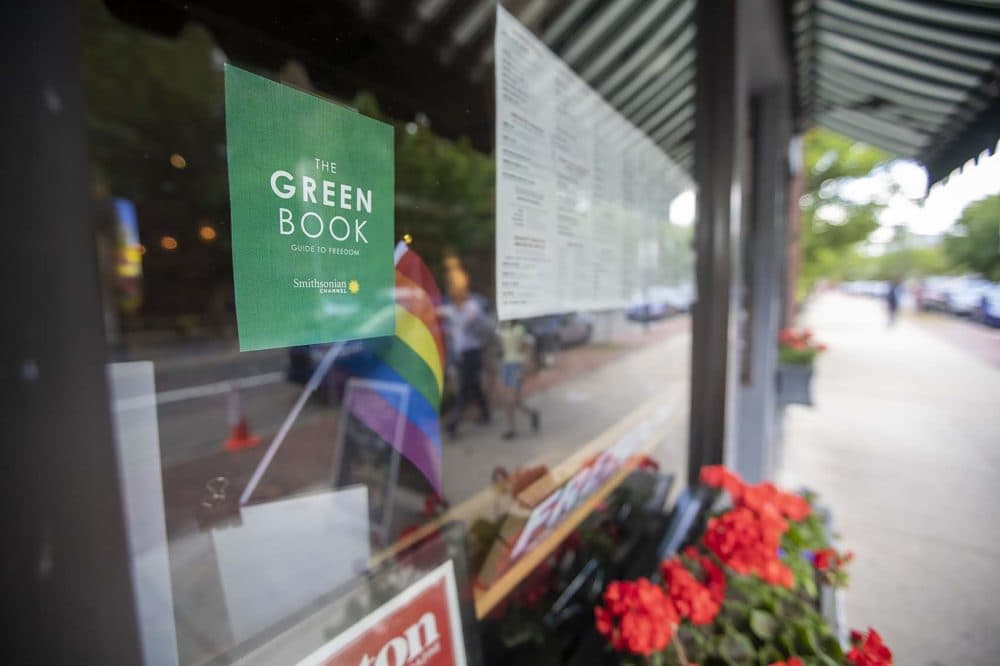 While the plan to place signs is currently temporary and meant to coincide with the festival, the thought of doing something permanent has crossed the organizers' minds. The city of Boston's Landmarks Commission wrote by email that it was not "familiar" with the locations and wouldn't be able to comment but encouraged anyone interested in historic designation to meet with the commission or learn about the process online.
Boston's Black Heritage Trail includes the homes of notable abolitionist leaders, stops on the Underground Railroad (often one and the same), as well as the African Meeting House, now part of the Museum of African American History. It winds through Beacon Hill and the history focuses on the 1800s, whereas the Green Book covered 1936-1966.
Boston doesn't specifically figure into Richen's documentary but she told NPR's Fresh Air that at that time, the South was a bit easier to navigate, "because there were signs, so you knew exactly where you could and couldn't go." Whereas the North and West didn't necessarily have signs "but still [had] the same conditions."
Richen will join festival founder and director Lisa Simmons for a conversation after the documentary screens at the MFA on Saturday. That's also when the festival will distribute the maps they created based on their own research. (The entire collection of the Green Book is digitized online through New York Public Library's Schomburg Center for Research in Black Culture.)
Simmons says that she and Richen will talk about why there's interest in the Green Book, "what the implications were, why was it necessary, whether or not we need a Green Book today."
Simmons connects this documentary to several other films playing this year that have important subjects, or characters, who finally get their stories told on a larger stage. They are what she calls, "more truthful stories about people of color from around the world." Ultimately, that's why she founded the festival: "You start something because you see the need in the community," she says.