ICE Officials Want Custody Of Mass. Man Charged With Killing 7 In N.H. Crash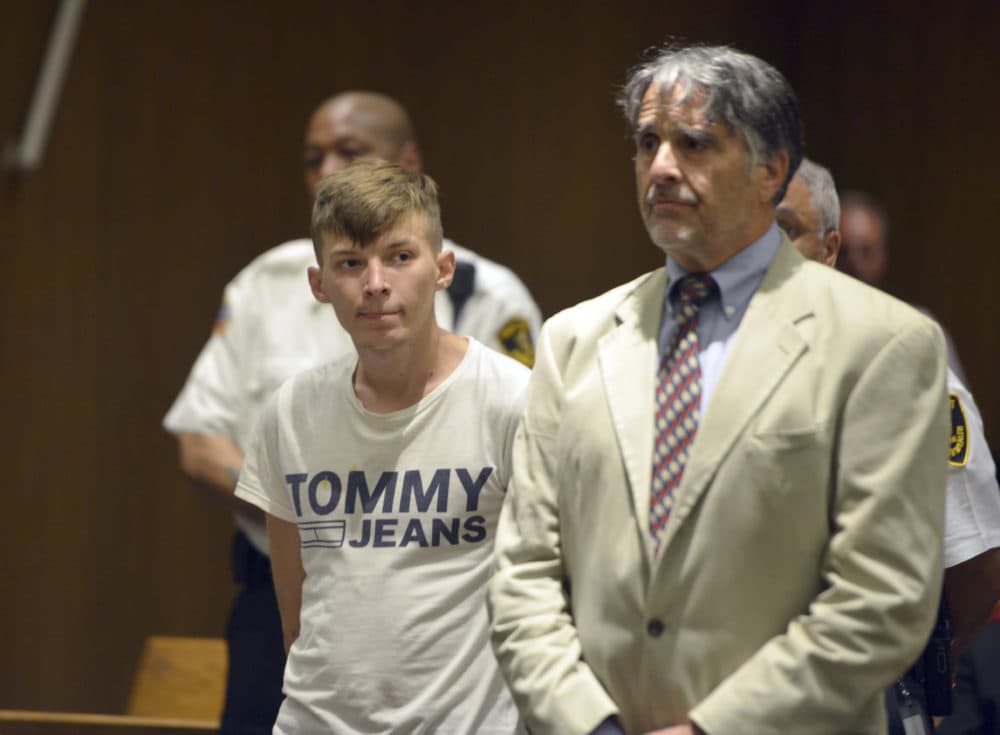 This article is more than 3 years old.
U.S. Immigration and Customs Enforcement has issued a detainer for the truck driver who hit a group of motorcyclists in New Hampshire, killing seven people, an official familiar with the case told WBUR.
ICE is asking the Coös County House of Corrections to hold Volodymyr Zhukovskyy, 23, of West Springfield, Massachusetts, until the agency can take him into custody. The detainer was issued Monday, said Benjamin Champagne, superintendent of Coös County Department of Corrections.
Zhukovskyy faces seven counts of negligent homicide, prosecutors say, after the transport rig he was driving killed seven bikers last weekend in Randolph, New Hampshire.
Court records show Zhukovskyy was arrested on drunken driving charges twice — first in Westfield, Massachusetts, in 2013, and again last month in Connecticut. The Westfield News reported he was placed on probation for one year and had his license suspended for 210 days. Information about the more recent case wasn't immediately available.
The ICE official confirmed that Zhukovskyy is a Ukranian national and a green card holder. He says Zhukovskyy's criminal record would likely allow the agency to deport him.
The head of the Massachusetts Registry of Motor Vehicles resigned Tuesday for failing to terminate Zhukovskyy's commercial driving license, after his Connecticut arrest.
This article was originally published on June 26, 2019.