5 Things To Do This Weekend, From An Ice Cream Exhibit To A Jerkfest In Dudley
Fourth of July is here this week and that means (hopefully) you have a long weekend ahead of you. I don't personally celebrate the Fourth of July but I know for many, this is a week to spend with family and friends.
Summertime in Boston provides plenty of options for activities, including ones for the kiddos and ones strictly for adults. Keep reading for our picks of things to check out this weekend:
Isabella Stewart Gardner Museum
Through Sept. 15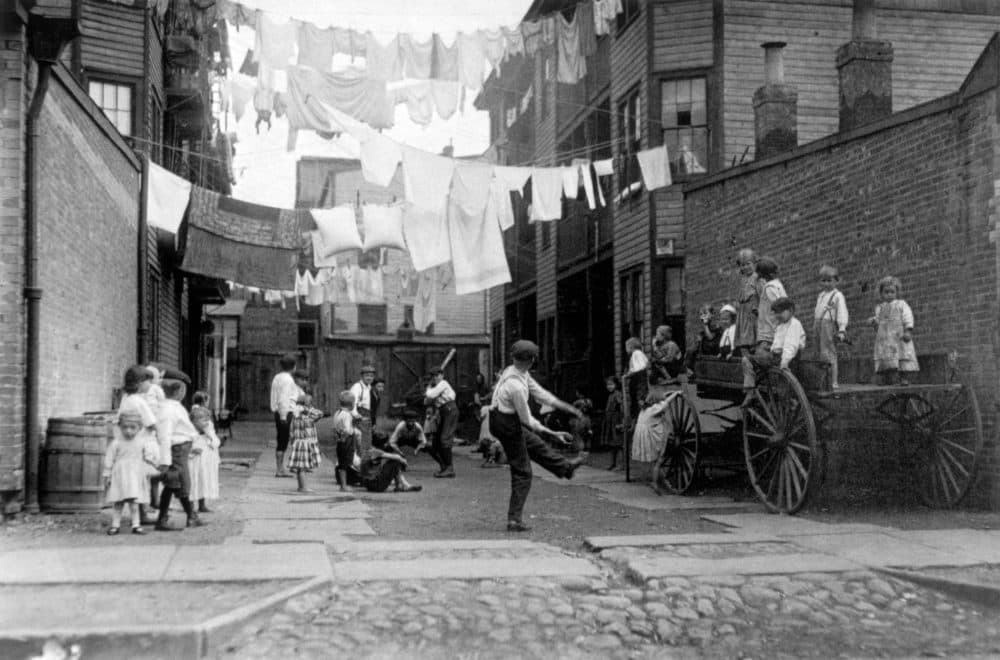 Frederick Law Olmsted, Charles Eliot, Lewis Wickes Hine and Isabella Stewart Gardner were four intellectuals with different interests. But they all had a lot in mind for civilization. Now on view at the Isabella Stewart Gardner Museum, "Big Plans: Picturing Social Reform" explores the social impact of these four individuals through large-format urban plan drawings and documentary photographs. Included in the exhibit is a video documentary collected by Sara Zewde, assistant curator of the exhibit.  (Read Pamela Reynold's piece on "Big Plans" here.)
---
Piers Park, East Boston
Sunday, July 7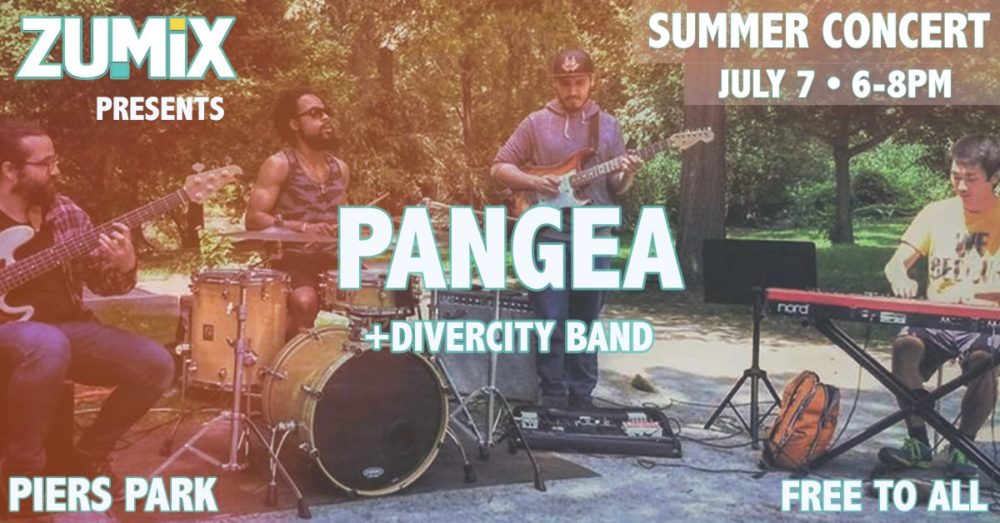 Want to attend a free summer concert that's for a cause? Zumix, the only youth arts organization in East Boston, uses music to help youth build career pathways and skills. They're teaming up with Pangea, a "jazz-fusion project" helmed by Berklee College of Music alum Omar Sosa to put on a free, family friendly summer concert. Spend the day in Piers Park before settling down for the concert, opened by Zumix's own youth band.
---
The Boston Pops Fireworks Spectacular
The Esplanade
Thursday, July 4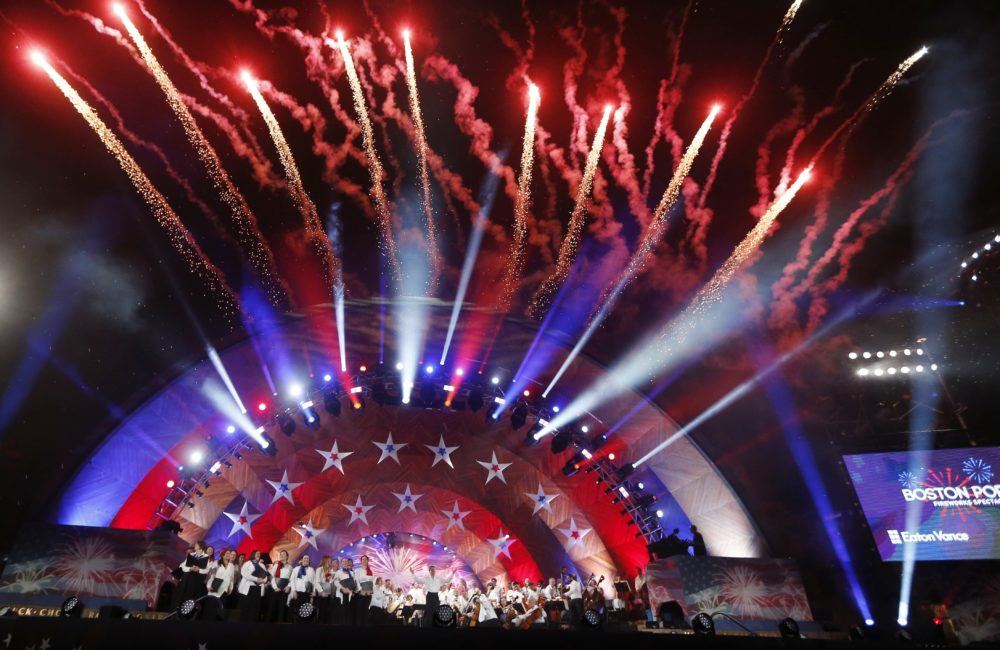 It's not every year that you get to see a rap and R&B legend perform live with the Boston Pops. But this year, Queen Latifah is headlining the Boston Pops Firework Spectacular down on the city's Esplanade. Gather friends and family and head down to the Charles River for a night of music, fireworks and celebration. Other acts include Amanda Gorman, the youth poet laureate of the United States, and "America's Got Talent" contestants Amanda Mena and the Texas Tenors. (Check out our handy Fourth of July guide here.)
---
Haley House Bakery and Cafe
Friday, July 5 to Saturday, July 6
What's Fourth of July weekend without some good food? Boston's JerkFest brings a wide swathe of amazing Caribbean food right to the heart of Dudley Square. The two day event includes tastings of craft beer and wines and of course, authentically spiced, jerked foods made by top Caribbean chefs in Boston and beyond. Friday's session is strictly 21+ but Saturday is open to all ages and includes a kid zone for children, live music and more than 20 vendors to check out.
---
Institute of Contemporary Art, Boston
Friday, July 5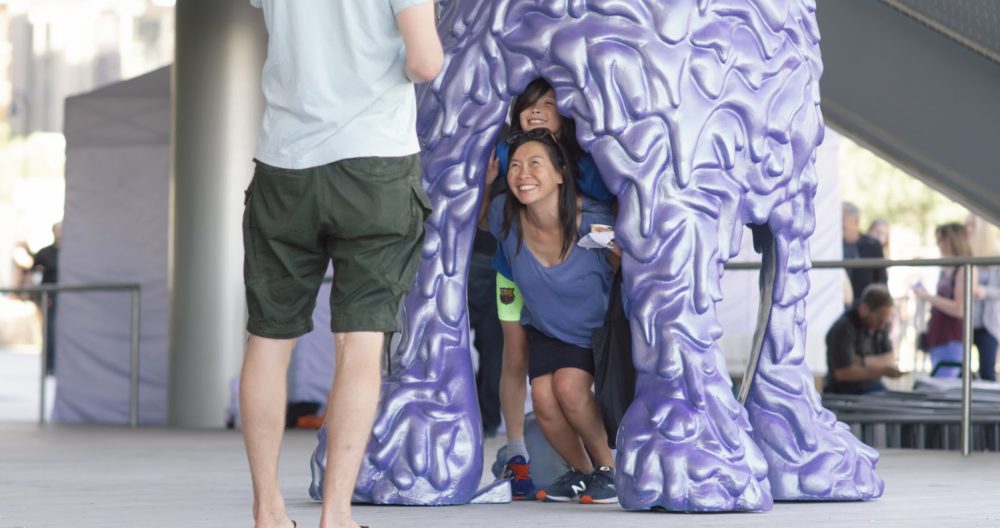 For this month's First Friday at the ICA, check out a truly unique and interactive exhibit by visual artist Dan Lam. Using resin, polyurethane foam and paint, Lam fashioned gooey looking, colorful blobs that will decorate and "drip" down the museum's waterfront entrance and steps. Unlike most exhibits, this one encourages viewers to touch and feel the blobs — some even change color when touched. The best part about this candy-colored exhibit? You get to taste samples of ice cream from Steve's Ice Cream, a Somerville-founded brand.