Awash In 'Millennial Pink,' Glossier Pops Up In Boston
Glossier, the makeup and skincare brand adored by Instagramming millennials and celebrities like Beyoncé and Michelle Obama, opened its first (temporary) Boston location in the Seaport on Wednesday.
The company was founded in 2014 by entrepreneur Emily Weiss, who also started makeup review site IntoTheGloss.com. Glossier touts itself as makeup and skincare designed by and for their customers. Initially, the products were only available online; they are now available in-person at permanent stores in New York City and Los Angeles, and at pop-ups like the one in Boston.
The shop, which takes up all of the space of The Current, a retail space designed for temporary stores, is outfitted in so-called "millennial pink," as are the store employees.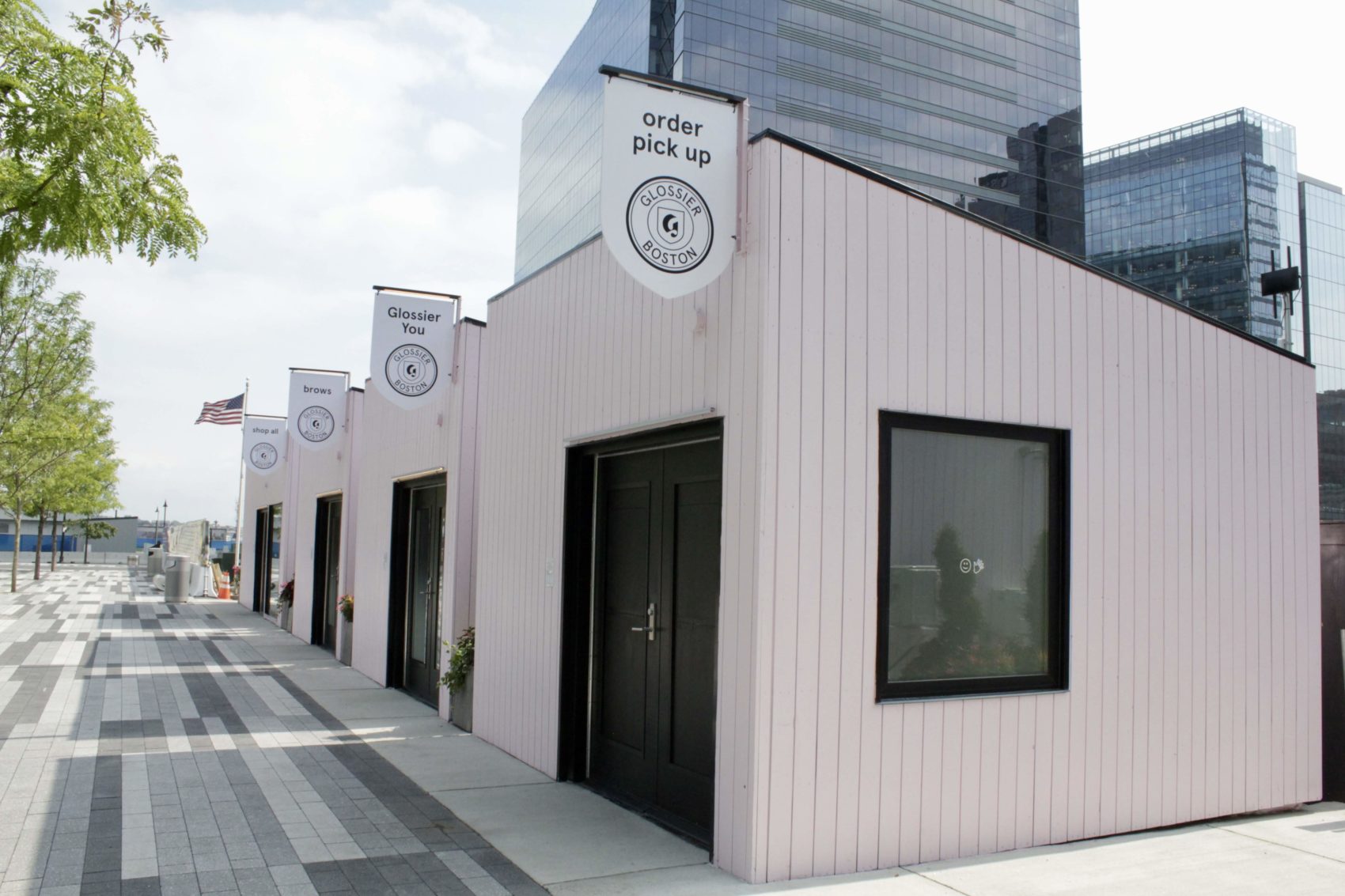 All of the company's products are available at the pop-up shop, said a spokesperson for Glossier. Unlike the online store, the "offline experiences ... are designed to be a pinnacle of engagement for our community and an immersive embodiment of Glossier in real life."
The company prides itself on its large social media following, saying it has 2.2 million followers on Instagram.
Fresh and fake flowers abound and mirrors with bright, flattering lights show customers how that lipstick or eyeliner looks.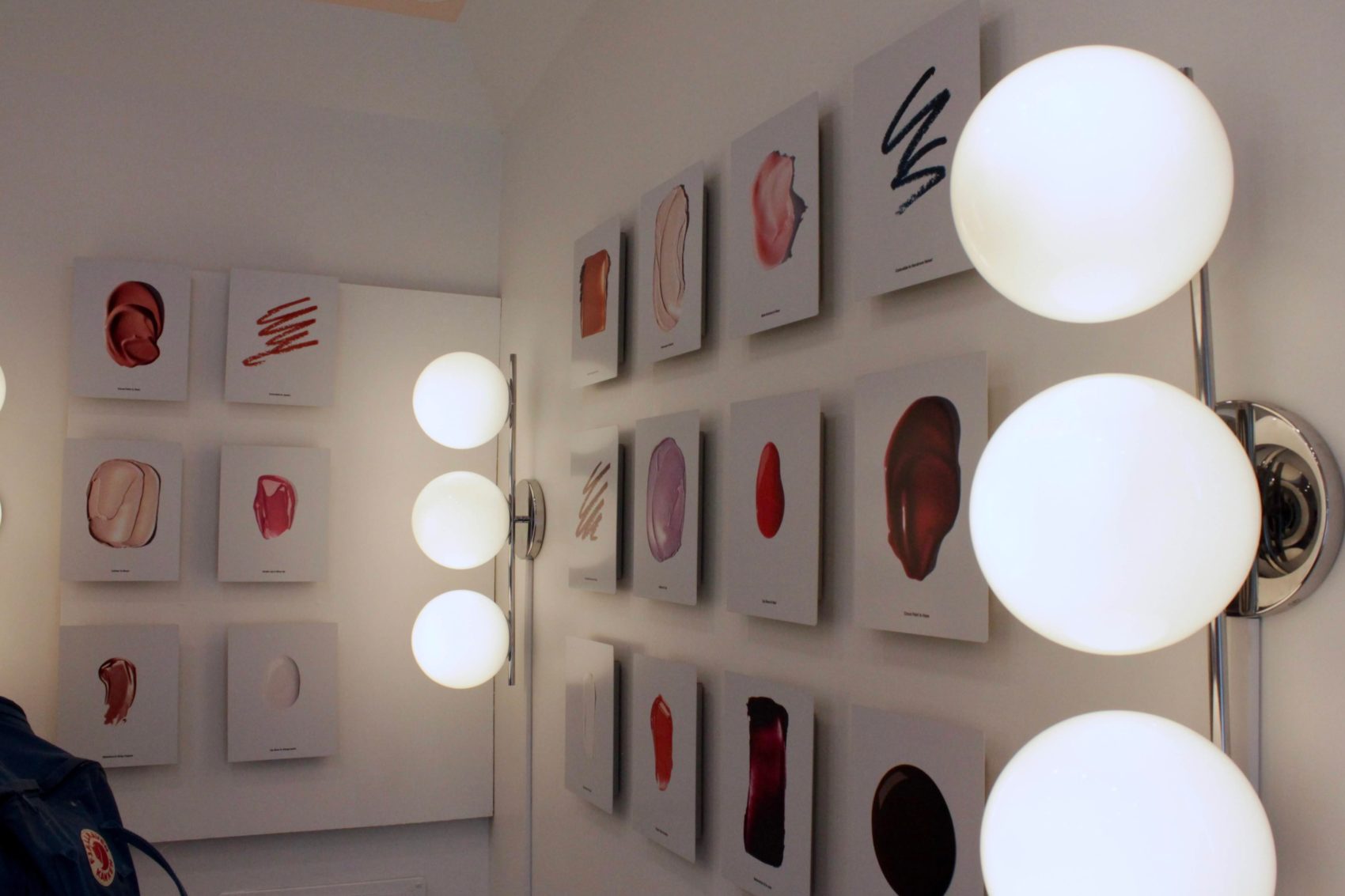 No millennial-focused brand would be complete without a selfie room — in this case, one with a giant Glossier "G" logo to pose in.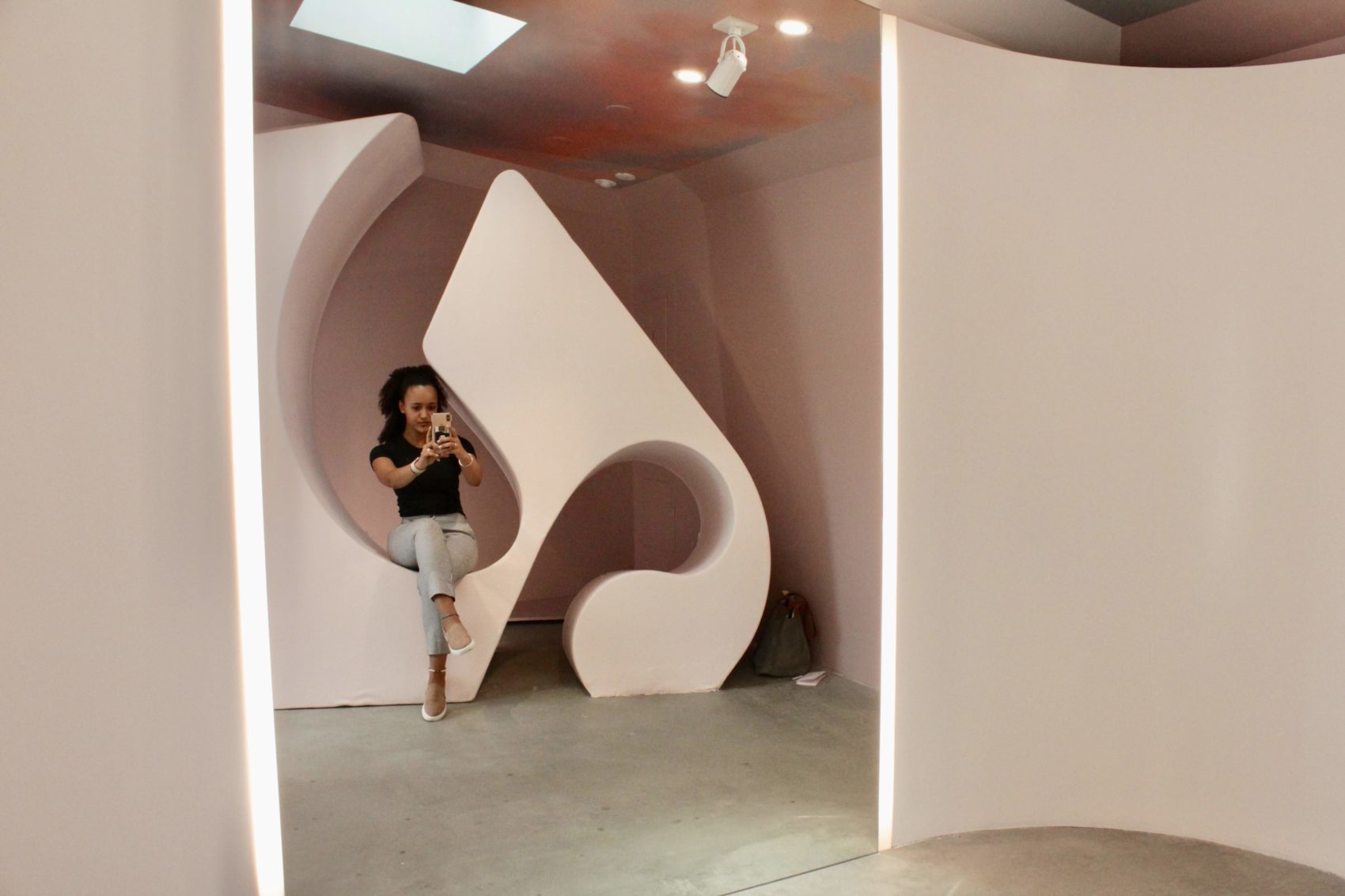 Boston is the company's third pop-up location to open in 2019; previously the company had temporary stores in Miami and Seattle, which have since closed.
The pop-up shop is located at 85 Northern Ave. in the Seaport and is open Monday-Sunday, 11 a.m. to 7 p.m., until Oct. 4.