Richard Linklater's 'Where'd You Go, Bernadette' Is Full Of Talented People And Ideas That Never Quite Mesh
Originally scheduled to open in May of 2018 and then shuffled around a variety of release dates and abortive advertising campaigns, director Richard Linklater's adaptation of Maria Semple's 2012 bestseller "Where'd You Go, Bernadette" at long last slips into theaters this weekend courtesy of the beleaguered Annapurna Pictures. It's a confounding hodgepodge full of talented people and intriguing ideas that never mesh together in any way that makes much sense. This is the kind of movie that sends you out afterward wanting to read the book, if only to figure out what they were trying to get at here.
Cate Blanchett stars as the title character, a harried stay-at-home mom who abruptly disappears on the eve of a family vacation to Antarctica. The novel is a semi-epistolary piece of detective work by Bernadette's teen daughter Bee, who cobbles together emails and other assorted correspondence to try and solve the mystery of why her mother ran off. It's a gimmicky gambit designed to string the reader along by coyly obscuring obvious plot information while calling entirely too much attention to its own cleverness. (Between us, I couldn't finish the bloody thing.)
Working with co-screenwriters Holly Gent and Vincent Palmo Jr., Linklater scraps most of Semple's structural nonsense and tries to tell the story from beginning to end, which buries Bernadette's disappearance way into the back half of the movie and transforms a character more spoken of than seen into a showcase role for Cate Blanchett at her mad-housewife hammiest. Bernadette's an agitated agoraphobe, seemingly incapable of the simplest human interactions but — we're told time and again — a genius in the field of architecture who left her profession to raise a family after a catastrophe the movie frustratingly refuses to reveal for most of its running time.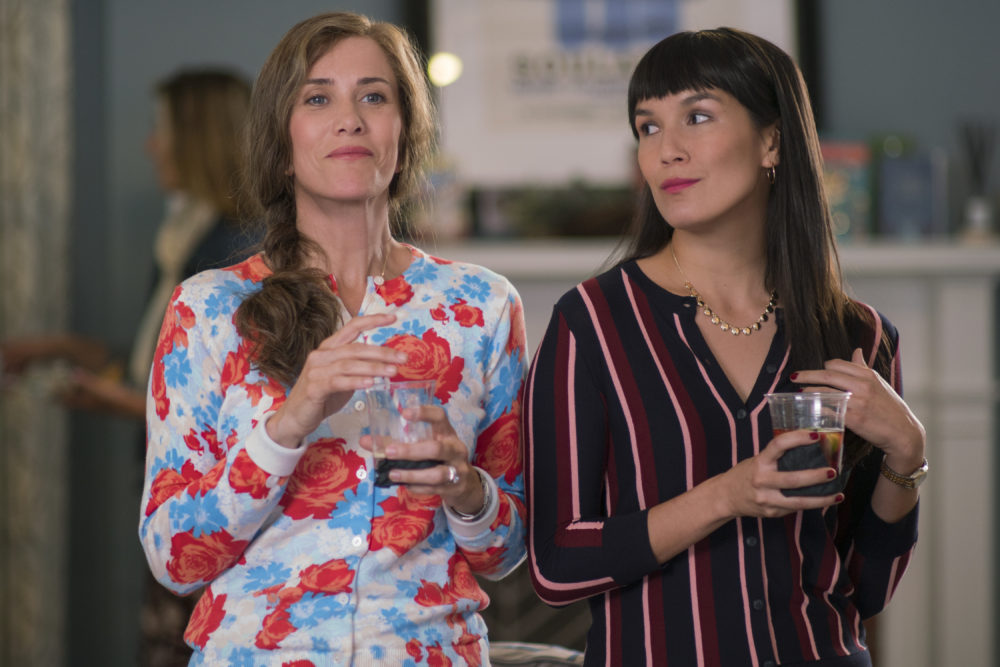 The most amusing scenes in "Where'd You Go, Bernadette" find Blanchett bumping up against the moneyed moms of their upscale Seattle school district. Led by a hilarious Kristen Wiig, this gaggle of status-obsessed, supercilious stereotypes are referred to by Bernadette as "the gnats," as they're always annoyingly buzzing around but not worth getting worked up about. For its best stretch, the movie feels like an even bluer Jasmine has wandered into a new season of "Big Little Lies" where it rains all the time.
A lot of your enjoyment will depend on one's tolerance level for Blanchett working in her patented, hyper-neurotic fingernails-on-a-blackboard register. (I find her fun to watch but must admit the act is getting a little old.) Linklater takes some gentle swipes at the holistic haughtiness of Seattle's tech-Mecca culture, with Bernadette's husband Elgie (Billy Crudup) being a Microsoft millionaire famous for his TED Talks. Crudup's such a recessive screen presence that Blanchett basically eats him alive along with the rest of the scenery. Personally, my patience held out until a lunch with a former colleague (Laurence Fishburne) that becomes an epic monologue of exhausting self-pity. After that, I was hoping she'd just get on with the disappearing already.
The point is, I think, that abandoning her vocation has driven Bernadette batty. A mind such as hers needs intellectual outlets and challenges beyond the scope of stay-at-home motherhood, and the movie flirts with the heretical notion that perhaps our culture's relentless fetishization of parenting as a selfless and heroic lifestyle choice isn't exactly healthy for everyone. But since this is a film by Richard Linklater, any such prickly ideas are quickly diffused by a laid-back, breezy humanism that's catnip for most critics but I find a bit anodyne for my tastes.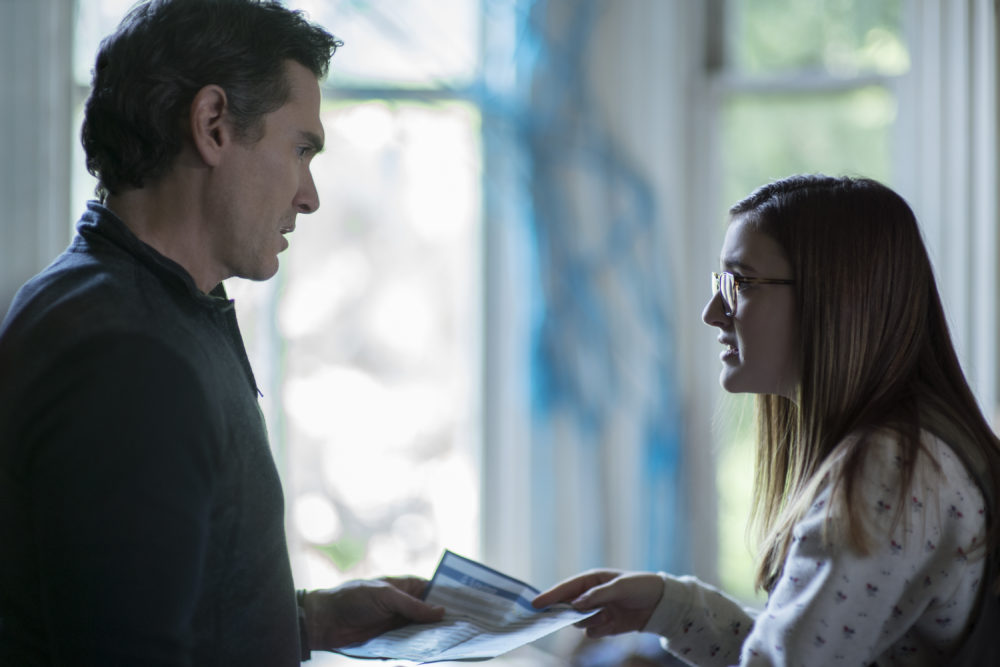 He's just the gosh-darn nicest of filmmakers, renowned for sprawling, conflict-averse nostalgia-baths like "Boyhood" and "Everybody Wants Some!!," Linklater loves his characters so much I don't think he'd dare ever let anything bad happen to them, and it's telling that his "Dazed and Confused" borrows nearly every aspect of "American Graffiti" save for that picture's sad sucker-punch of an epilogue. Even in his remake of "The Bad News Bears" the Bears weren't all that bad.
"Where'd You Go, Bernadette" builds and builds up to Blanchett's disappearance and then in its final third basically reboots itself into an entirely different film, following Elgie and Bee (Emma Nelson) on a warm and fuzzy, wildly implausible cross-continental mission to go find Mom. Their pursuit is bogged down in scene after scene of laborious logistics presumably intended to lend a patina of realism to a fairy tale ending, but instead just make the movie feel like it's nine hours long.
With all the provocative ideas about parenthood abandoned for a seemingly endless procession of good vibes and group hugs in front of unconvincing studio backdrops, you'll spend the final reels wondering "Where Are You Going, Linklater?"
This article was originally published on August 14, 2019.