Pitilessly Violent, Jennifer Kent's 'The Nightingale' Is A Revenge Western That Tackles Colonialism
Press notes for "The Nightingale" — writer-director Jennifer Kent's controversial follow-up to her 2014 instant horror classic "The Babadook" — include a lengthy trigger warning and a plea that reviewers not reveal the film's inciting incident. I've been doing this for 20 years and can't recall another example of a distributor taking such pains to prepare critics for a movie's content. But then during the world premiere of Kent's picture at last year's Venice Film Festival, an Italian journalist was stripped of his credentials after loudly calling the filmmaker "a whore" during the closing credits, so I suppose some precautions were deemed necessary. It's a movie that inspires intense reactions, and I'll confess it became rather comical this past April seeing attendees stagger into the Independent Film Festival Boston's Friday Night Bowling Party ashen-faced and traumatized after "The Nightingale" screening let out. (This is not the kind of picture that leaves you in a mood to go bowling.)
Set in 1825 in a remote corner of Tasmania, back when colonists were still calling it Van Diemen's Land, the film stars Aisling Franciosi as Clare, an Irish thief condemned to indentured servitude on the island. It's been three years since her sentence was up, yet Clare still toils at the behest of Lieutenant Hawkins (Sam Claflin), a mutton-chopped and deeply mediocre British officer in charge of purging indigenous peoples from the area. Some nights after dinner, he invites this lovely-voiced nightingale to sing folk songs for his drunken, loutish men, and it's not very long into the movie before the unspeakable occurs.
If I'd heard what happens during the first half-hour of "The Nightingale," I probably would have found an excuse to skip the film altogether, so I can see why the distributor is being skittish about spoilers. Suffice it to say, the awful atrocities committed by Hawkins and his sorry, sniveling soldiers leave Clare abandoned for dead before the troops trek out on an arduous trip to a more quote-unquote civilized part of the island. Shattered, inconsolable and hell bent on vengeance, she soon follows behind them, enlisting at gunpoint the assistance of an Aboriginal guide named Billy (excellent first-time actor Baykali Ganambarr) to help navigate the treacherous terrain.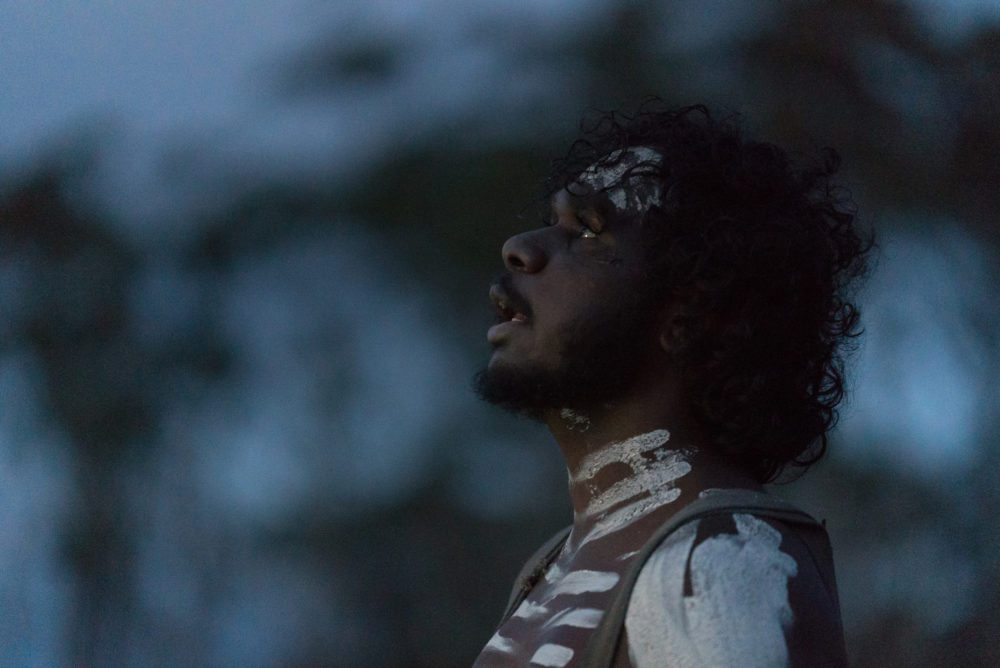 In other words, "The Nightingale" is a revenge Western, and at times a brutally effective one. But Kent's real concern here is with colonialism, and the way this poisonous mindset contaminates everything it touches. We first meet Clare as a victim ennobled by suffering, so it's shocking to see how casually racist and abusive she is towards Billy, mindlessly carrying out the same oppressive historical hierarchy that says "the Irish may be lower than dogs, but at least they're not the blacks." The real journey of the film is Clare and Billy slowly coming to realize that they're natural allies. They might not have skin color in common, but they both "hate the f---ing British," who took everything from them.
It's a gnarly, pitilessly violent film — even by the standards of Australian Westerns, which tend to be a bit rougher than the rest. Kent eschews the expansive, widescreen vistas expected of the genre, instead opting for a boxy, claustrophobic aspect ratio that keeps Clare's ravaged visage font and center. The characters feel walled-in by these massive trees, all the overgrown greens giving a whiff of rot. The movie looks moldy, like it's going to seed while you watch it.
"The Nightingale" contains images of horrific sadism, yet there's nothing sensationalistic about Kent's approach. Her plot shares the same broad strokes as something like "I Spit on Your Grave" but to entirely different ends than your typical, leering rape-revenge saga. Her gaze is steady and uninflected in a manner that reminded me of Ingmar Bergman's "The Virgin Spring" (maybe the original rape-revenge movie) in its unblinking absence of affect, leaving room for the evil to shock us with its flatness and banality.
If only Kent's writing were as accomplished as her direction. "The Babadook" worked so brilliantly because the storybook demon stood in for the single mom protagonist's buried resentment of her difficult child. (It would make a great double feature with Lynne Ramsay's "We Need to Talk About Kevin.") "The Nightingale" doesn't really have another level like that. There's no subtext beyond the blunt-force indictment of colonialism, so sometimes the movie flirts with monotony.
Billy turns out to be a singer as well, nicknamed "Blackbird." And as the nightingale and the blackbird grow closer together, the two begin to ponder whether or not it's more important to avenge the fallen or to stay alive and sing their songs. Franciosi and Ganambarr give performances of extraordinary physicality, exhibiting a full range of emotions not always accommodated by their dialogue. You'll wish an ending for them more hopeful than what the film's circumstances have obviously preordained.
Claflin's Lieutenant Hawkins suffers the most from the writing, saddled with every signifier of aristocratic white male entitlement unencumbered by conscience. There are a couple of moments — one concerning a cockney street urchin straight out of Dickens — so cruel as to beggar belief, his behavior historically probable while dramatically suspect. But then again, the whole point of "The Nightingale" is that it's this kind of cruelty upon which nations were founded.
---
"The Nightingale" opens Friday, Aug. 9 at Kendall Square Cinema, and on Friday, Aug. 16 at the Coolidge Corner Theatre.