Embattled After Epstein, Media Lab Director Joi Ito Gets Public Support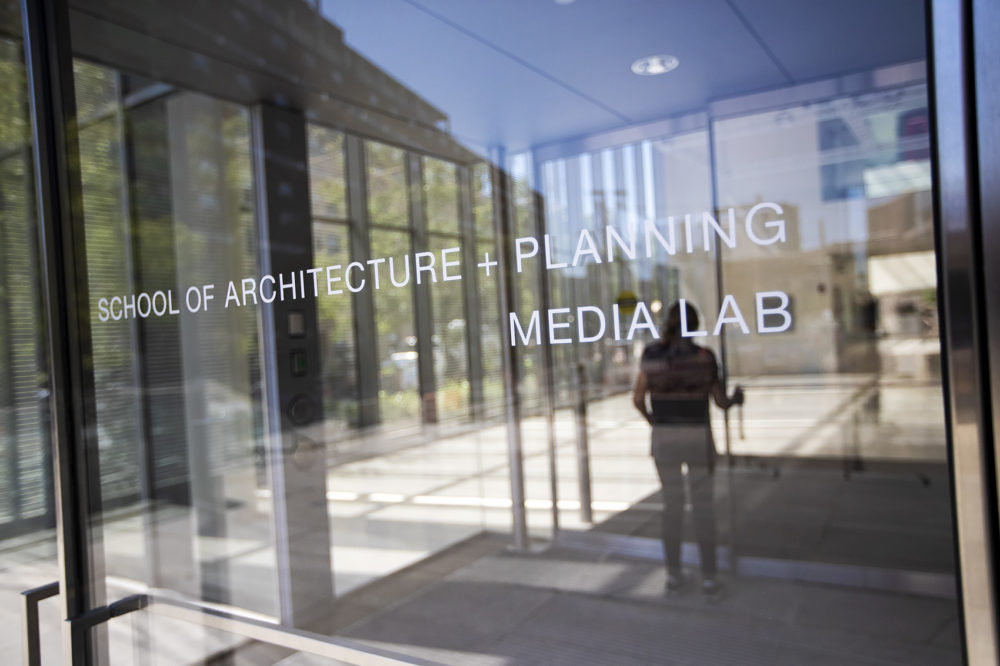 This article is more than 3 years old.
Friends and colleagues are rallying to the defense of Joi Ito, the director of the MIT Media Lab.
On Aug. 15, Ito admitted in an open letter to a host of ties to the late financier and convicted sex offender Jeffrey Epstein. The relationship began, Ito said, in 2013 — five years after Epstein pleaded guilty to solicitation of sex with a minor.
Ito, who also serves on the boards of The New York Times and the Knight Foundation, apologized for what he called his "error in judgment," and promised to raise money equivalent to Epstein's contributions and donate it to charities that combat sex trafficking.
In an op-ed in The Guardian, Media Lab researcher Kate Darling said she felt "deeply betrayed" by the revelations, but that she plans to stay at the Lab to help Ito and others "create real change and shift the landscape of power."
And an online letter in Ito's defense, which first appeared on Monday, described Ito as a "visionary director" and a person of integrity — and asked him explicitly not to resign his post. By Wednesday, more than 160 people from Ito's social network in Cambridge and beyond had signed on.
The biomedical engineer Robert Langer was one of the letter's early signatories. In an interview, Langer — who has a role in the Lab's administration — cited work to help amputees and to attract more diverse fellows to campus from groups that might otherwise be underrepresented, among other Ito initiatives. "To me, the tremendously good things he's done for MIT and for the world — so far outweigh the bad things," Langer said.
Earlier this week, MIT president L. Rafael Reif shared his own apology and resolved to donate $800,000 — the total sum of Epstein's contributions to MIT — to an "appropriate charity." Reif also announced a review of the Institute's practices around private giving.
Langer said he supported that initiative, but noted that "there are people who are gonna complain about everything" when it comes to researchers receiving private contributions. He noted that at MIT, the recipients are typically "trying our best to help improve and save people's lives."
Very few MIT faculty and affiliates are publicly calling for Ito's resignation. As of Wednesday afternoon, an online petition calling for his removal as director had garnered just 50 signatures.
But on Twitter, many women — including journalist Xeni Jardin — complained that Ito's blind spot with regard to Epstein reflected a longstanding misogynistic bias in the broader world of technology and science.
Last week, two researchers at the Media Lab — Ethan Zuckerman and Nathan Matias — publicly announced plans to leave their posts there. Both cited the contaminating effect of Epstein's legacy on their work (and both declined to comment for this story.) It's not clear whether further departures will follow.
As reported last month, Epstein apparently had connections to more Harvard faculty than at MIT. But a Harvard official said Tuesday that their records show all of his gifts came between 2003 and 2007.