ACLU: When Trump Shut Down The Gov't, Feds Didn't Know If A Border Wall Would Work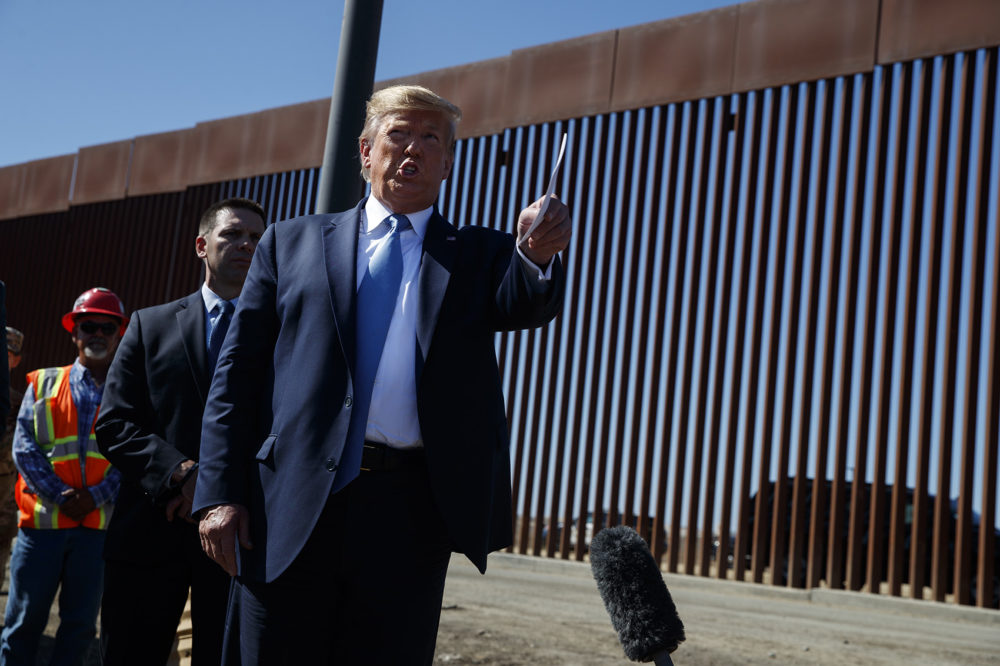 This article is more than 1 year old.
A court fight in Boston has led to the release of a document that sheds new light on the Trump administration's push for a border wall.
The document, titled "Fiscal Year 2018 Border Security Improvement Plan," shows that as of the end of last year, U.S. Customs and Border Protection did not have a way to measure whether a wall would be effective.
The American Civil Liberties Union of Massachusetts sued the administration to force it to release its border security plan. Just one day before a hearing in Boston Federal Court, Customs and Border Protection released a redacted report Tuesday.
In the December 2018 report, CBP says it "continues to address the recommendation" from the Government Accounting Office to develop to assess fencing as an investment. The GAO recommendation comes from a 2017 study requested by members of Congress.
In a telephone interview, Attorney Dan McFadden with the ACLU of Massachusetts said the plan raises concerns.
"So even at the same time that Donald Trump was shutting down the federal government and inflicting terrible harm on federal employees and on the country in order to try to force funding for a border wall, the administration actually did not have a system in place for ensuring that a border wall would be effective for border security," McFadden said.
The White House has not responded to a request for comment.