Why Harvard's Admissions Case Win May Be Fleeting
As Congress and the White House are locked in an impeachment battle, the highest court in the third branch of government is set to open its term, and may soon take up big cases — including the Harvard affirmative action case.
And might Rep. Richard Neal reveal another whistleblower?
The retirement last year of U.S. Supreme Court Justice Anthony Kennedy, who authored a 2016 opinion that narrowly allowed colleges to consider race among a number of admission factors, has court-watchers predicting a high court victory for the group challenging Harvard's policy.
"If SCOTUS accepts this inevitable appeal, I think [it's] unlikely the Court will continue to recognize diversity as a goal for race-conscious admission," tweeted Harvard Law School professor Ronald Sullivan.
Challengers to Harvard's policy have vowed to appeal this week's ruling to the First Circuit Court of Appeals, the next step en route to the high court.
In the meantime, the Supreme Court begins its new term next week, hearing arguments in a host of high-impact cases, including one that will determine if bias against gay and transgender employees violates federal law prohibiting sex discrimination.
Senate Race Debate Drama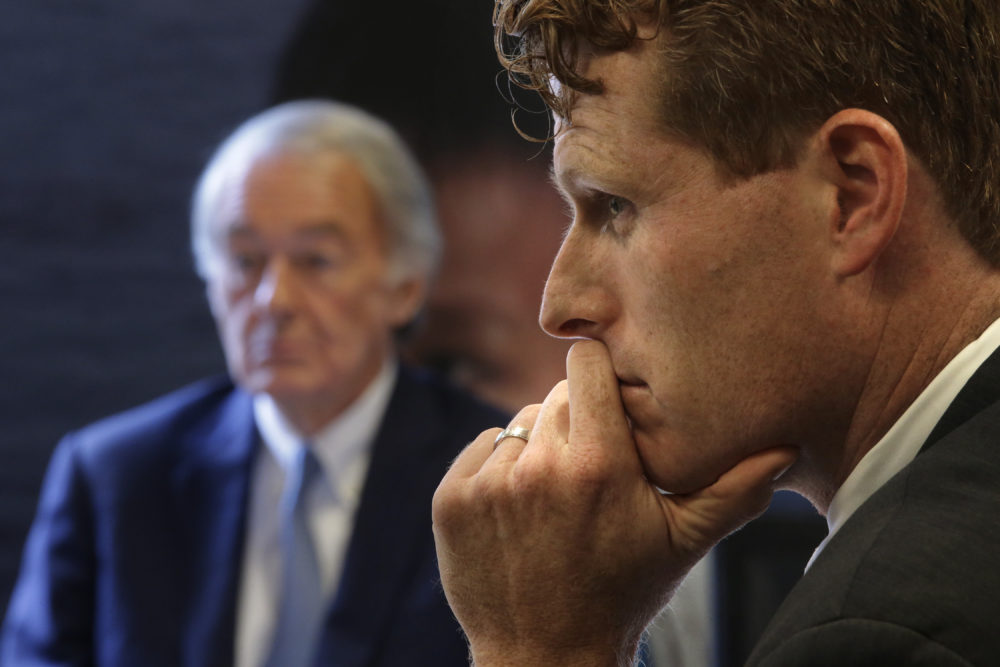 The Massachusetts U.S. Senate battle is in full swing, but there is still no debate date set for Sen. Ed Markey and Rep. Joe Kennedy III to face off.
Aides from both campaigns, as well as the campaigns of Shannon Liss-Riordan and Steve Pemberton, sat down Wednesday to discuss a potential debate schedule — including a Nov. 18 climate debate hosted by the Environmental League of Massachusetts.
Markey, Liss-Riordan and Pemberton are scheduled to participate in that debate. But Kennedy's campaign has yet to confirm that he'll be there.
"We had a very productive discussion and look forward to continued talks," Kennedy's spokeswoman Emily Kaufman told me.
In a statement, Markey's senior campaign director John Walsh echoed the sentiment, saying: "The meeting was productive and much progress was made."
Markey issued a challenge to Kennedy to participate in a climate debate. Kennedy has said he's eager to debate issues including the climate as soon a schedule is set.
One potential sticking point: Several ELM officials have worked closely with Markey and Walsh in the past, including the group's action fund executive director, Clare Kelly, who served with Walsh in state Democratic Party leadership.
Whistleblower No. 2?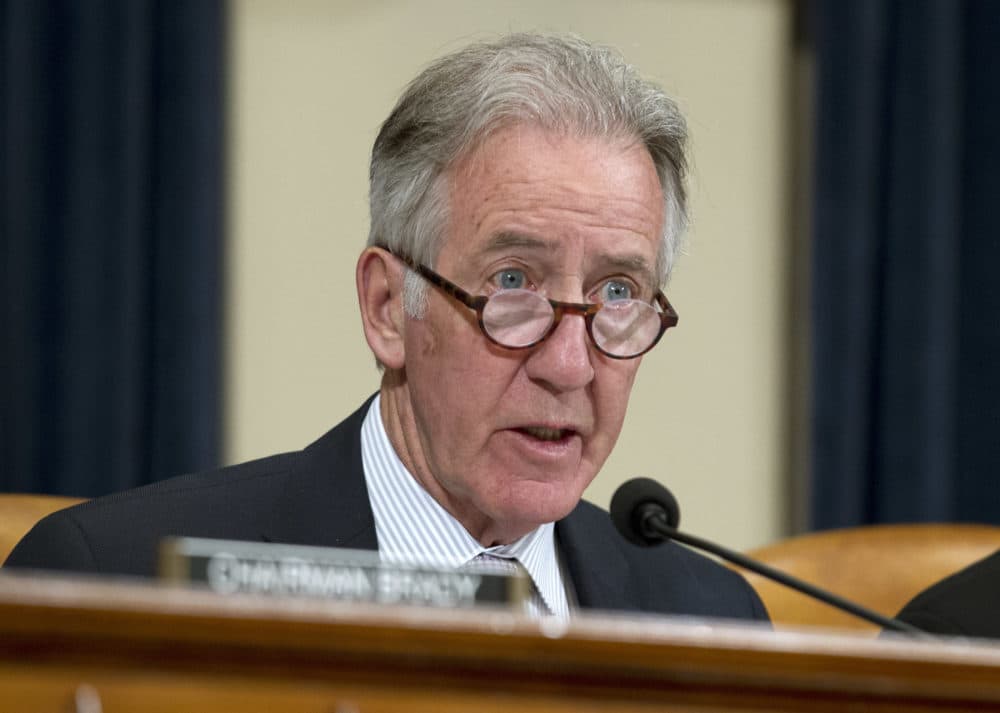 Rep. Neal, chair of the House Ways and Means Committee — one of six that make up the formal impeachment probe into President Trump — wants to interview a potential whistleblower who alleges "inappropriate attempts to influence" an audit of Trump's taxes.
Since his campaign, Trump has cited ongoing audits as the reason he has not produced his tax returns — as every other presidential candidate in modern history has.
Neal sent a letter to Treasury Secretary Steven Mnuchin in August informing him of the claim made by the federal employee. Aside from that, the Springfield Democrat has stayed relatively mum, except to hint at a potential interview on the horizon.
"It's hard to say at this point, because as it makes its way through the federal court system, there will be opportunities to, I think, make that assessment, perhaps a little bit later," Neal said Tuesday at an appearance in Springfield, according to a New England Public Radio report.
2 More Things:
— Warren heads back to South Carolina: After postponing a town hall in South Carolina last month due to Hurricane Dorian, Sen. Elizabeth Warren will appear there next week, along with Rep. James Clyburn, for an event discussing their legislation to eliminate up to $50,000 in student loan debt for 42 million Americans. They will hold a town hall in the important presidential primary state Wednesday at South Carolina State University. My colleague Anthony Brooks will be there.
— Moulton pushes digital driver license notices: In the wake of a deadly crash in June that killed seven members of a Randolph, New Hampshire, motorcycle club, Rep. Seth Moulton is filing legislation that would digitize driver license data. He says the bill would improve traffic safety officials' ability to share information about drivers in different states.
ON MY RADAR
— Julián Castro's mother on why he isn't doing better in the polls: It's partly "the role that we see the media play, where minorities kind of are looked at in a different standard." (Washington Post)
— Nobody ever expected Fiona Hill to become a Trump adviser. She ended up staying far longer than anyone predicted — including her. (Politico)
— Warren's poll numbers surge with rising support among black voters. (National Review)
TWEET OF THE WEEK
Senior presidential campaign staffer to Sen. Bernie Sanders — who is temporarily sidelined after heart stent surgery this week — expressed gratitude after Sen. Elizabeth Warren's campaign sent food to Sanders'.