Walsh Makes Pitch For Increased Trips On MBTA's Fairmount Line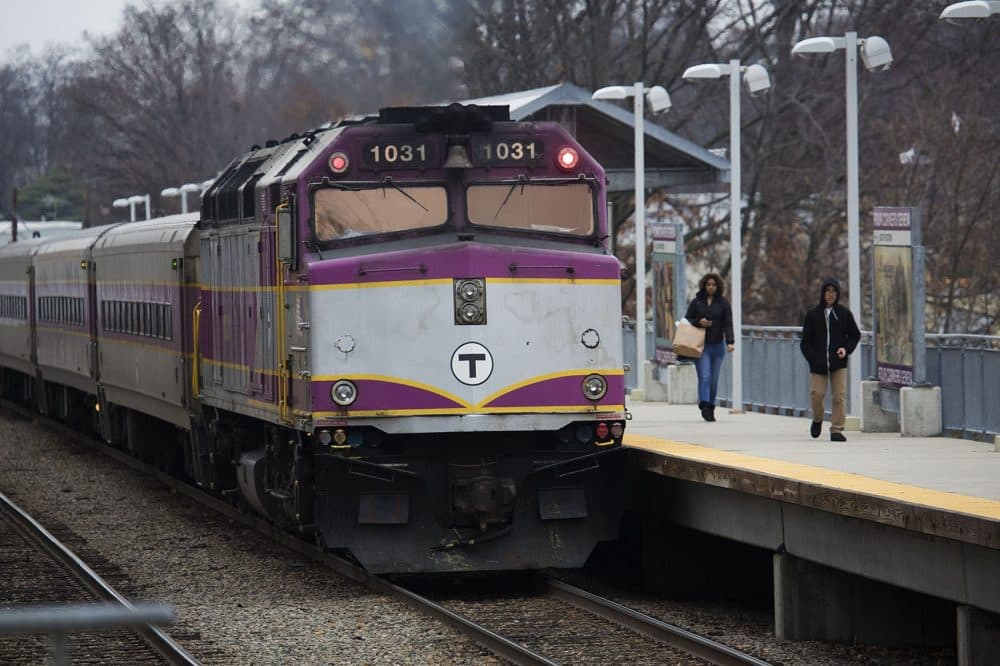 This article is more than 3 years old.
Mayor Marty Walsh told the MBTA Fiscal and Management Control Board on Monday that while public transit is key to achieving the city's goals, service is not equally available across Boston and that's keeping residents in some areas from sharing in the city's growth.
"All we have to do is look at a map of the system and you can see areas of Boston with no subway service," said Walsh, highlighting areas of Dorchester, Roxbury, Mattapan and Hyde Park. "It's the Fairmount Line that's a game changer. It's our largest and most diverse neighborhoods that the Fairmount Line goes through."
That specific commuter rail line serves a fifth of the city's population.
Walsh asked T officials to add eight weekday trips on the line by next spring, and he called for increased serve on other lines, too. It's not the first time that Walsh made his Fairmount Line request; he sent a letter proposing this to MBTA leadership in July following a series of derailments on the Red Line in June. Service on that line was fully restored in late September.
Walsh also called for the MBTA to adopt a long-term commuter rail plan to electrify the system and run high-frequency trains connecting communities between Route 128 and Boston, one of the more dramatic upgrades an advisory committee is studying. (The T runs diesel locomotives.)
"Drivers want and would use better transit options," he said. "And we strongly support the electrification of the system to lower emissions and meet our climate goals as we improve public health as you continue to build out the system."
Other mayors, including Tom McGee, of Lynn, and Carlo DeMaria, of Everett, echoed Walsh's call for more service. The Conservation Law Foundation (CLF) also endorsed the plan.
"These neighborhoods have been overlooked for too long, and the Fairmount Line must become true rapid transit with affordable fares at all stations and service frequency to match," CLF Senior Attorney Staci Rubin said in a press release.
Funding remains one of the big challenges to more service. After testifying, Walsh was asked by reporters how he suggests his proposals be paid for.
"[The Legislature is] allocating some funds through bond bills, and I think we have to have a serious question about revenue. One of my last votes as a legislator was to raise the gas tax. There has to be a dedicated revenue source that can be found that can go into earmarking transportation," said Walsh. "If you don't address it now, it's only going to get worse, which means that the bill is only going to get higher."
MBTA officials say they're still studying the cost of the proposed expansion.
With additional details from the State House News Service