Suffolk Sheriff Ends Contract With ICE To Make Room For More Female Inmates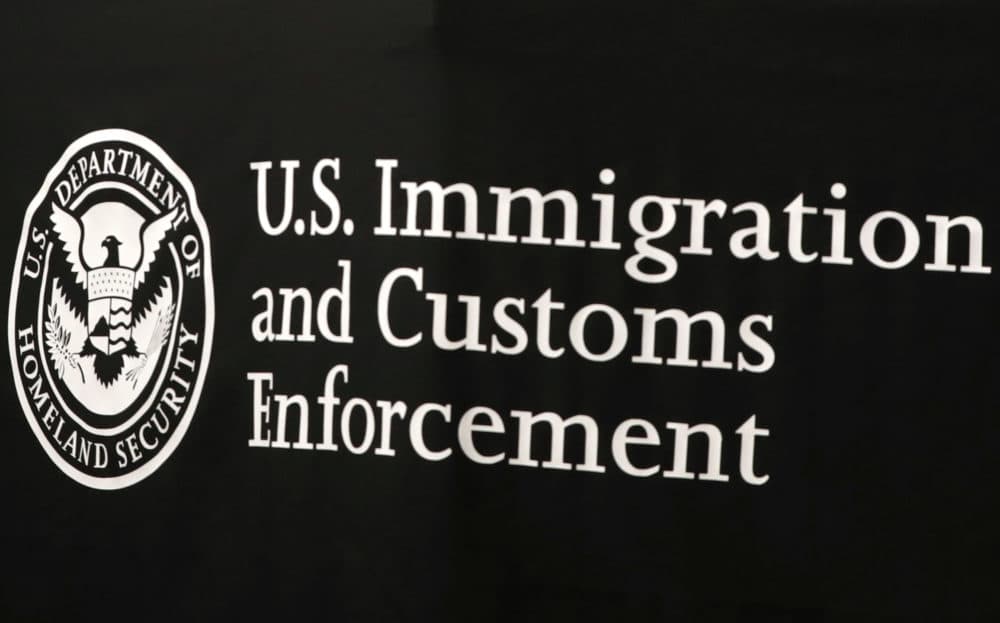 This article is more than 2 years old.
The Suffolk County Sheriff's Department is terminating its contract with U.S. Immigration and Customs Enforcement (ICE), according to a Tuesday evening statement from the sheriff's office.
Instead of housing ICE detainees, the department will shift resources to the increasing population of women entering the Suffolk County House of Correction, after an agreement was reached among other county sheriffs' offices.
Suffolk will now house pretrial and sentenced women from Plymouth, Essex and Norfolk counties. According to the statement from Sheriff Steven Tompkins' office, female inmates have become the fastest-growing incarcerated population in the country.
"We are ending our contract with ICE to reallocate our resources towards helping local women to address long-standing issues that have contributed to their involvement in the criminal justice system," Tompkins said in the statement. "Our gender-specific programming, which is among the best in the country, allows us to address these issues, which include domestic violence, sexual exploitation and substance use disorders, to name a few."
The contract with ICE to house federal immigration detainees was first signed in 2003. In a statement, Marcos Charles, the acting director of the ICE field office for Enforcement and Removal Operations in Boston, said the agency was disappointed by the sheriff's decision after sharing a "mutually beneficial" partnership for more than a decade.
"ICE may now be forced to have to depend on its national system of detention bed space to place those detainees in locations farther away, reducing the opportunities for in-person family visitation and attorney coordination," Charles said in the statement.
Carol Rose, executive director of the ACLU of Massachusetts, said the sheriff's decision to end the county's contract with ICE presented an opportunity to release "people who want nothing more than to return to their families and to their communities." Rose went on to say that any arrangement resulting in difficulty gaining legal representation or arranging family visits for those ICE detainees who will now be relocated would be a disservice to Massachusetts families.
"We take pride in the services that we have been able to provide to ICE detainees," Tompkins said, "but we are elated about this new opportunity to expand our services across the Commonwealth of Massachusetts to reach more women with our dedicated programming, so that we can begin to work on their recovery, address some the issues that first led them into the system and return them to society better able to care for themselves and their families."
According to ICE, there are 182 federal ICE inmates at the South Bay House of Correction facility as of Tuesday. The sheriff's office expects relocation of these ICE detainees by mid-December.