Musket That Fired 1st Shot In Battle Of Bunker Hill Up For Auction
Update 10/24: The musket sold at auction for $492,000.
---
It's one of the most infamous — and disputed — quotes of the American Revolution: "Don't fire until you see the whites of their eyes." Colonists were reportedly given that order by their commanders as British troops advanced on their position on Breed's Hill in Charlestown.
As it turned out, Private John Simpson disregarded that direct order and fired the opening shot of the 1775 fight, more commonly known as The Battle of Bunker Hill.
Now 244 years later, Simpson's musket is being auctioned off this month. Online bids are already being accepted.
"[Simpson] obviously saw a shot he couldn't resist so he took it," historian Jonathan Holstein said. "And then the rest is history. He was court-martialed for it, but not much really happened to him."
Holstein said Simpson's descendants handed down his musket from generation to generation — until its current owner felt it should be opened up to the public. Holstein said that is when the owner reached out to him with a request to research the musket and its story.
"And I thought, 'how can this be?'" Holstein said. "But then as I talked to him and he provided me with family background, extensive books written on their genealogy, it became clear that he was the direct inheritor of this from John Simpson, the man who, against orders, fired the first shot at Bunker Hill."
Holstein said that, despite the colonists losing the battle, Simpson's musket is an iconic piece of both Boston and American Revolutionary War history.
"The musket is like the Liberty Bell," he said. "It's a crucial, material document of a pivotal moment in American history. And I think that's the way they [the owner] see it."
Holstein said Simpson's descendant is choosing to stay private as the musket is sold, a decision that he did not come to lightly.
"He knew that its importance would be recognized and understood in a larger world," Holstein said. "And wherever it went it would be treasured and cared for and made known to all who were interested in this pivotal moment."
The musket is estimated to sell for up to $300,000.
"It might go to a private person," Holstein said. "Ultimately, these things all end up in public institutions. So I have no idea who will buy it ... but I know that it's never going to disappear again. That I do know."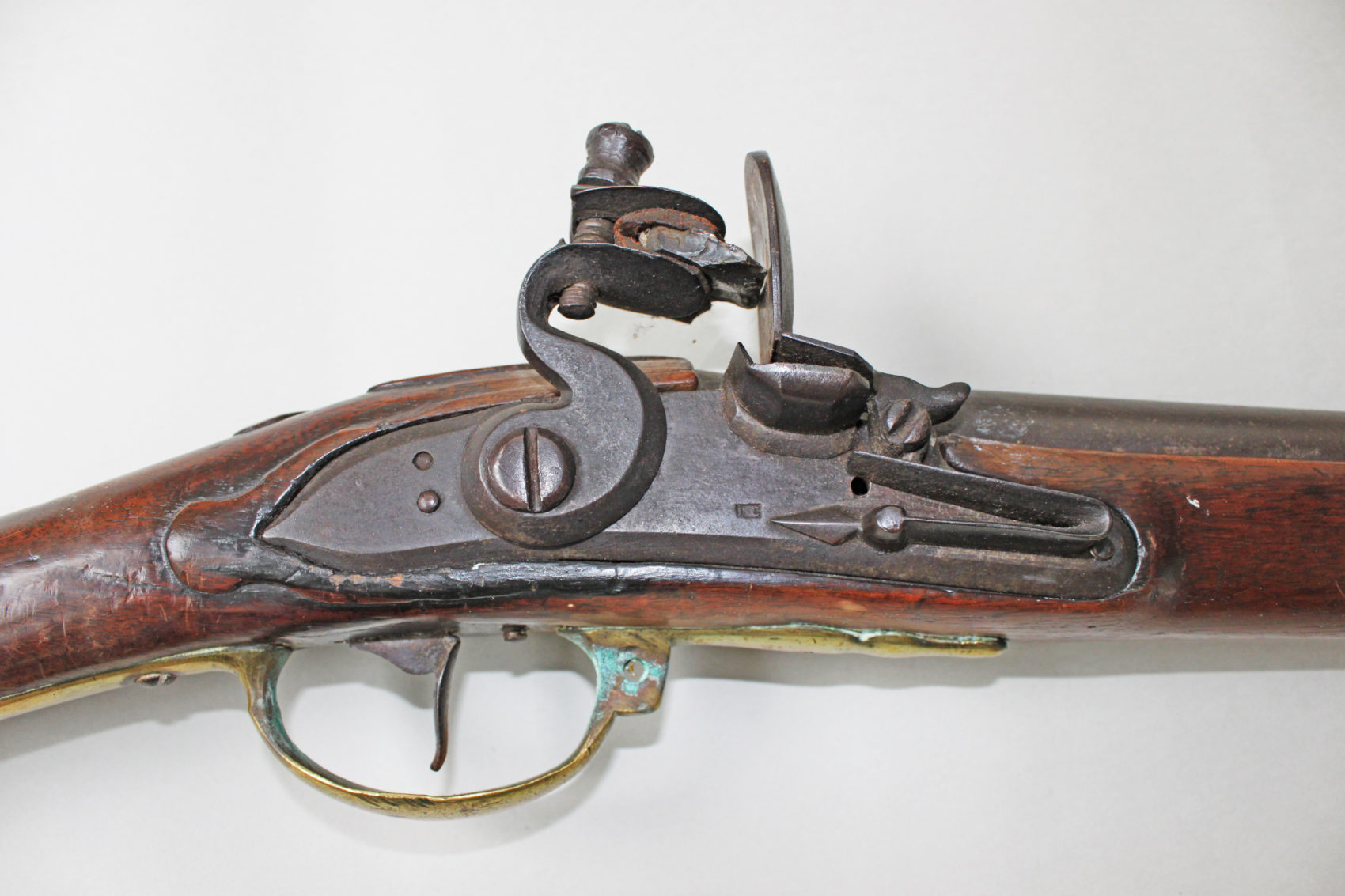 This article was originally published on October 14, 2019.