After 50 Years Of Nurturing Life, The Gardner Museum's Longtime Gardener Has Died
Masterpiece Renaissance paintings by the likes of Rembrandt and Raphael fill the Isabella Stewart Gardner Museum in Boston. But enter the verdant courtyard in the founder's Italian palazzo and you're enveloped by eye-popping expressions of living art that requires constant care.
For about 50 years Stanley Kozak had been nurturing and sculpting singular displays of fragrant flowers, textured greenery and tumbling cascades of flowering nasturtiums. Now Gardner staff and Kozak's family are mourning the gifted horticulturalist's passing. He died on Nov. 3 at the age of 67.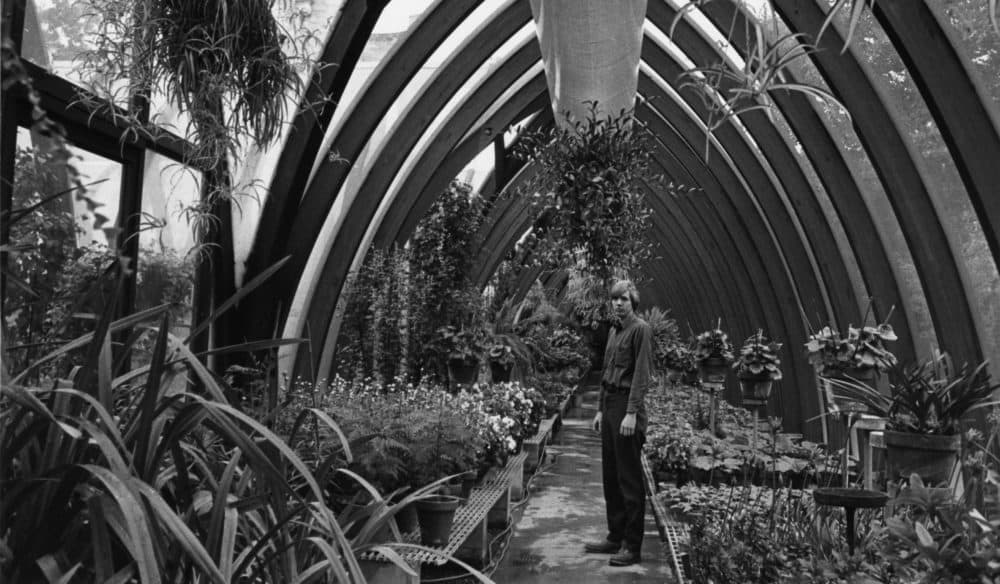 "I used to kid that he was the flower whisperer," museum director Peggy Fogelman said, referring to Kozak's ability to coax plants and bulbs to bloom on schedule.
She first saw the behind-the-scenes master in action as the museum announced her appointment in 2015. Thick in the installation process for the courtyard's vibrant holiday display, Kozak had potted and unearthed plants everywhere. But not for long. Soon, the elaborate display would come together — as it did every year.
"He was incredibly focused, incredibly busy, and really knew what he was doing," she recalled, calling him an, "absolute genius in his understanding of plants."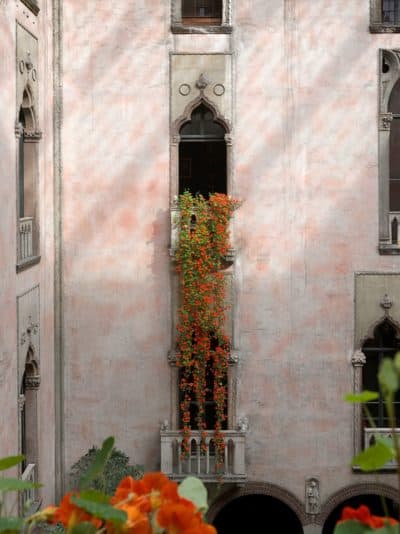 Kozak was an expert at managing the delicate balance between growing conditions including light, humidity and temperature. And he knew the individual personalities of different plant varieties, snipping, pruning and deadheading each to its liking. Kozak also propagated heritage cuttings and seedlings that can be traced back to Isabella Stewart Gardner herself.
His tenure at the Gardner began with an internship in 1969. Kozak, then 17, never left. In 1990 he was hired to be the museum's fourth head of horticulture and went on to become the Gardner's longest serving gardener.
At any given time the courtyard is populated by 400 to 500 plantings. Every year Kozak adapted the flower and plant installations to reflect the seasons.
In winter Kozak helped breathe life into the New England darkness with holiday flowers including dark red amaryllis. Fall meant Japanese chrysanthemums. Summer equaled hydrangeas. In spring Kozak's painstakingly cultivated nasturtium vines flowed from second-floor balconies bordering the courtyard. Gardner initiated their annual appearance more than a century ago in April, her birthday month.
The nasturtiums are notoriously needy, taking nearly a year to reach ideal length. Kozak and his team managed and trained their growth beginning in June at off-site greenhouses. Before installation the plants are transported to the museum.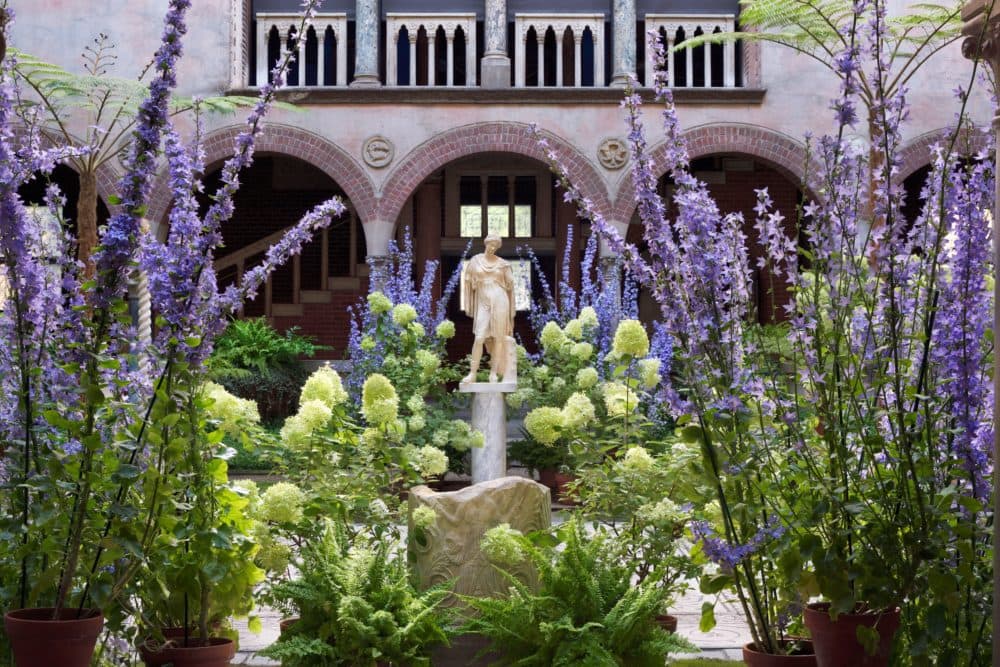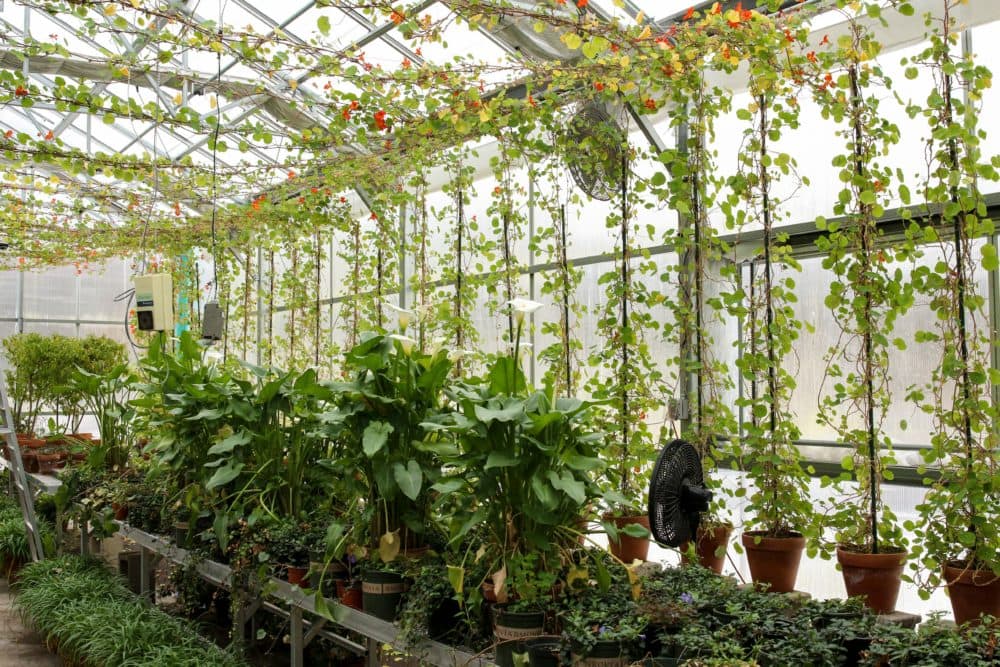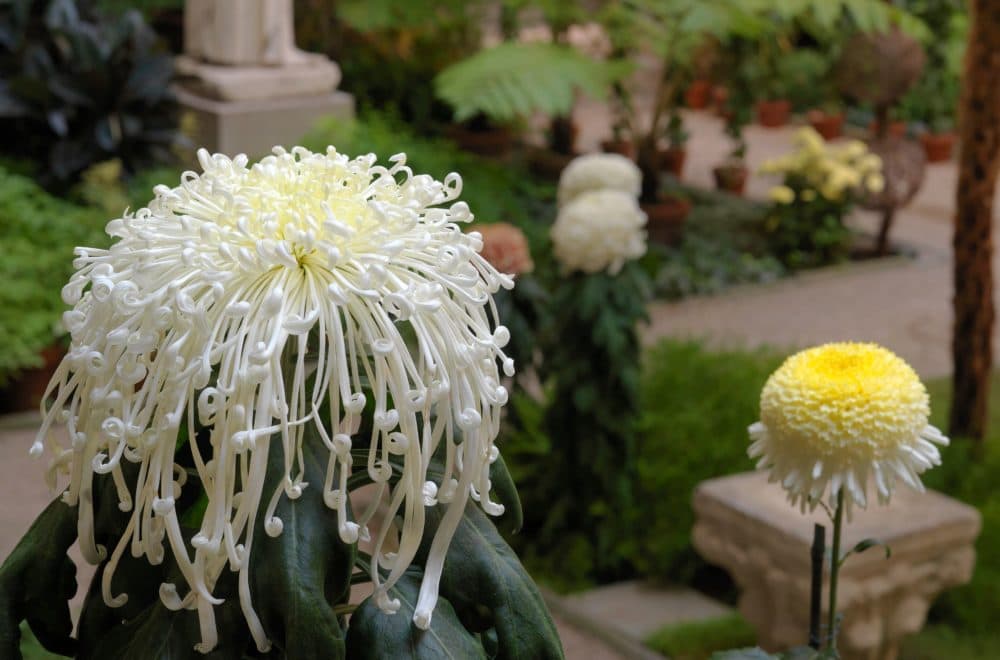 In 2009 Kozak told me he endured sleepless nights worrying about the nasturtiums. He likened relocating the delicate blossoms and tendrils to handling a newborn. "Just pretend it's a little baby," he advised.
Gardner Museum director emerita Anne Hawley, who worked with Kozak from 1989 to 2015, remembers him as a "brilliant plantsman" with a rewarding, but stressful job.
"Having to produce these plants during the worst of winter months," she said, "electrical outages and terrible freezing spells could so easily kill the plants growing in the greenhouses."
She once asked Kozak if he talked to his plants. He said yes, he did. "He believed they needed the conversation," Hawley recalled.
With people, though, Stan was usually a person of few words. Hawley described him as laconic, "saying little and observing much." Instead he communicated through his plants.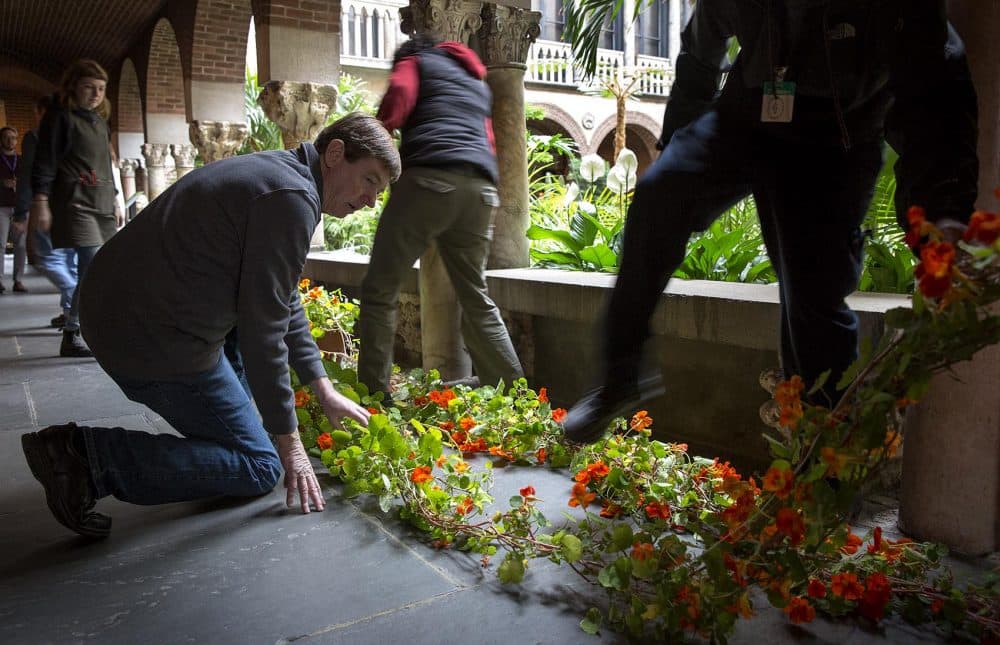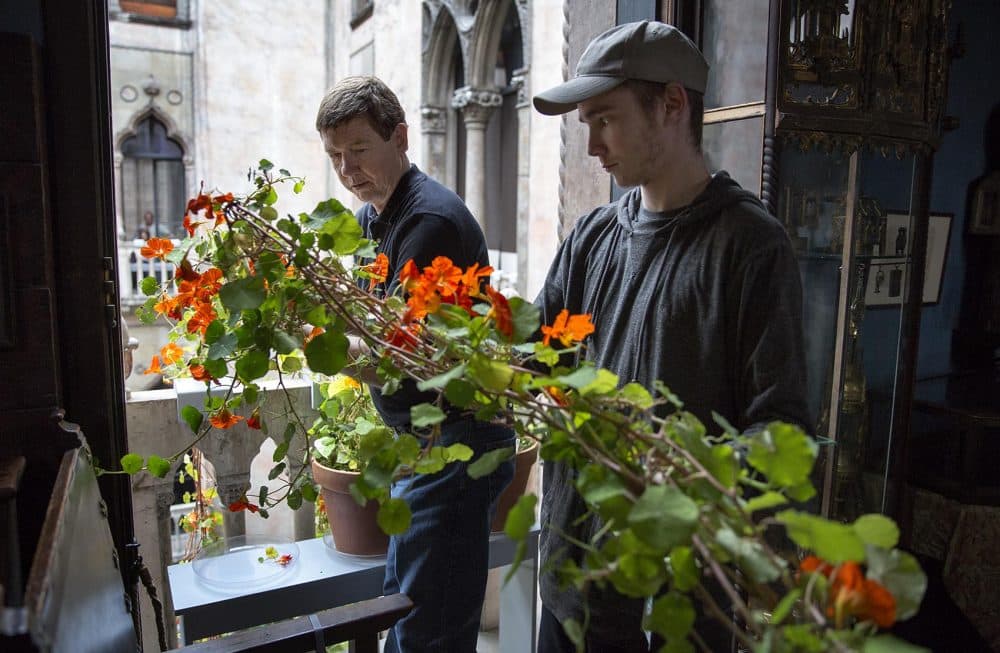 Hawley called Kozak's death a tragic loss for the museum, and for all the visitors who've found solace and been restored through his work at the Gardner.
"I calculate it's millions of people," Hawley said, "Everyone loved him — from [photographer] Bill Cunningham who came annually to photograph his nasturtium display to the children from all the surrounding schools who loved to sketch in the courtyard."
Fogelman concurred, saying, "Very few people have given so much joy to so many people over so many years because the courtyard is absolutely central to the experience of the museum. The whole building is organized around the courtyard. You can see it from every floor. It's the 'wow' moment when you enter the original building where you really get a sense of how it's different from any other museum."
And it was all Kozak's work.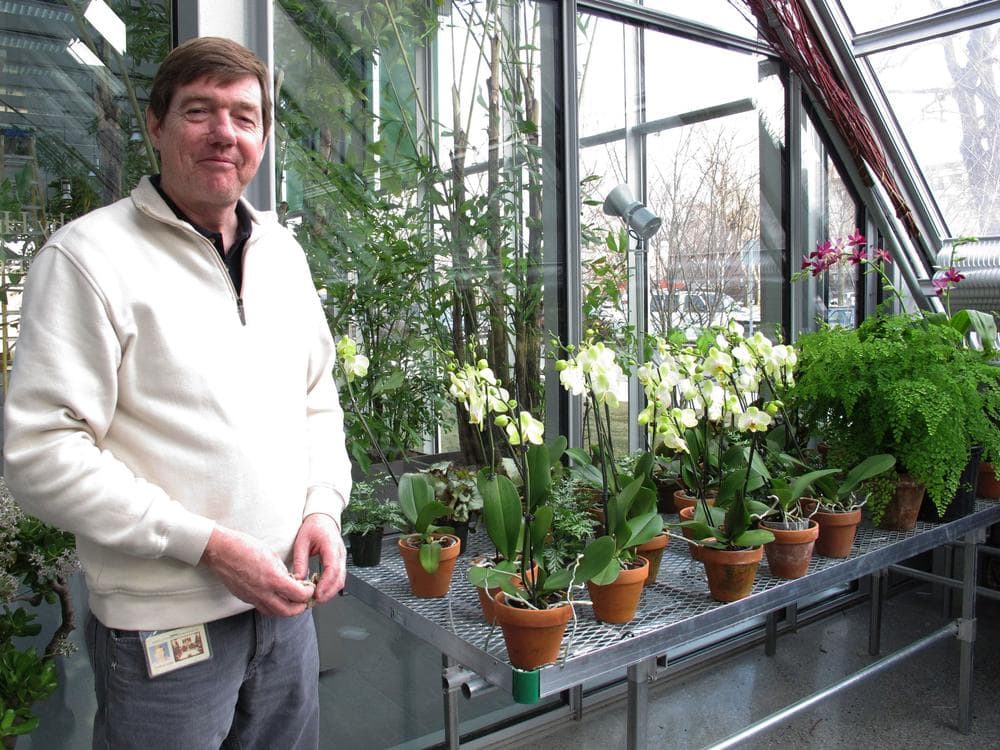 Kozak battled cancer before he died. Fogelman said he still mustered the energy to work during his treatment. Once he moved to hospice, he called every day to check on the plants.
Fogelman visited Kozak less than two weeks before he died. "He really loved his work and loved the Gardner. And you could tell it was still giving him joy."
Fogelman believes Kozak's final nasturtium display was one of the best ever. He helped the plants grow to between 18 and 20 feet — the longest in recent memory.
"After all those years, it was a wonderful, crowning achievement," Fogelman said.
The museum will honor Kozak's life by naming the Gardener's Work Room after him. Funding for horticulture and the courtyard will also keep Kozak's memory alive through the thousands of plants that will grow after he's gone.