Lowell Wastewater Facility Will No Longer Accept PFAS-Contaminated Runoff From N.H. Landfill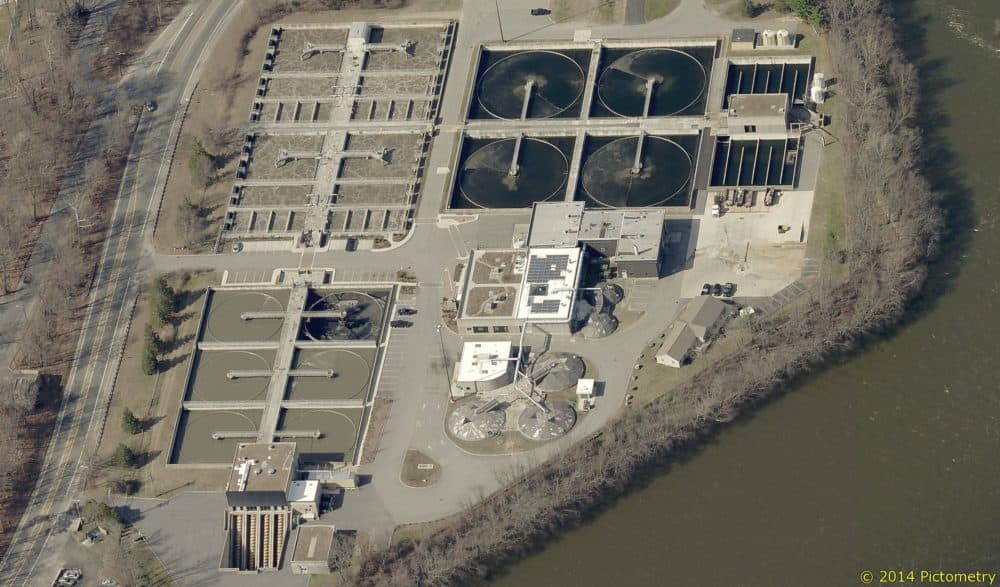 This article is more than 2 years old.
Lowell's wastewater facility will no longer treat polluted runoff from a New Hampshire landfill that contains high amounts of PFAS chemicals.
A permit for Turnkey Landfill in Rochester, N.H. that allowed it to send runoff to Lowell Regional Wastewater Utility's Duck Island facility since 2013 was recently renewed by regulators. But Lowell city officials said in a statement Thursday that the treatment will now be suspended.
The announcement comes after the Boston Globe reported that up to 100,000 gallons of polluted runoff per day were being treated at the facility, containing large amounts of PFAS compounds. The treated water was then discharged into the Merrimack River, a major source of drinking water.
According to the statement, city officials do not believe the chemicals pose a public health risk, but are canceling the permit "out of an abundance of caution."
The statement noted that "Lowell's drinking water treatment facility is equipped with carbon filters that remove PFAS, providing further confidence that Lowell's drinking water does not contain these chemicals."
The facility is also working with state environmental regulators to assess PFAS levels at the facility and in the river. Officials say testing indicates "an exceptionally low level" of the chemicals.
The company 3M, which helped invent PFAS, is in an ongoing court battle with New Hampshire over proposed limits on the chemicals.