Walsh Signs Ordinance That Aims To Create More Equitable Marijuana Industry In Boston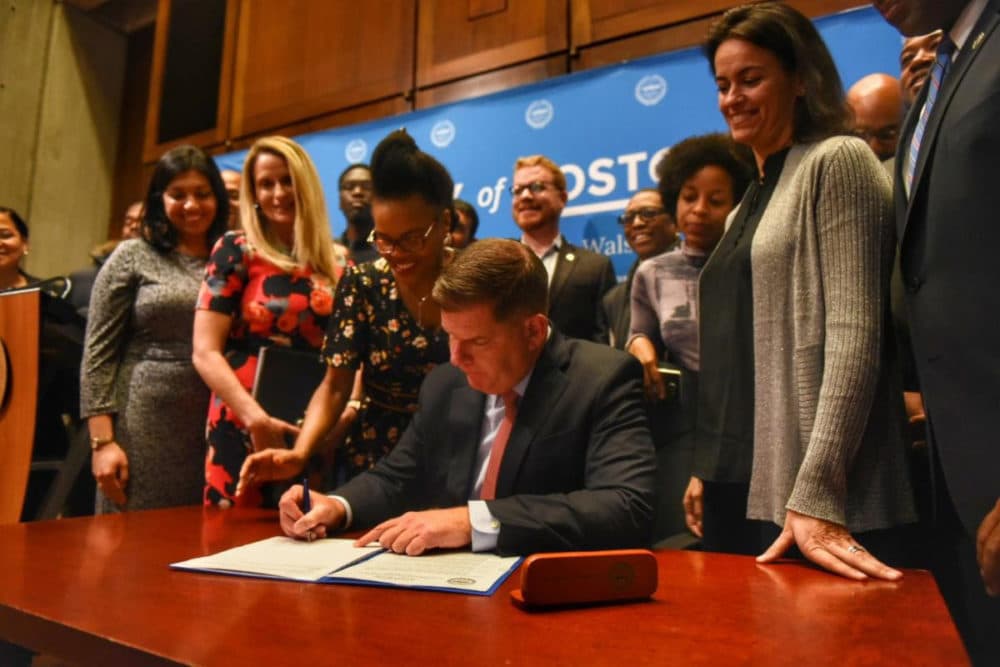 This article is more than 3 years old.
Boston Mayor Marty Walsh on Tuesday signed a city ordinance aimed at boosting the number of marijuana retail shops that are owned by people of color.
The ordinance would require that half of the city's cannabis licenses go to businesses in neighborhoods that have been greatly impacted by the war on drugs. In Boston, those neighborhoods, as designated by the Cannabis Control Commission, include census tracts in South Boston, Dorchester and Roxbury.
Ahead of the signing, Walsh said Boston has "been straight up on making sure equity is part of our platform." He also noted that critics say Boston isn't moving fast enough.
"People in editorials writing, 'It's about time.' About time? It's a new industry here," Wash said. "And what we don't want to do is make some of the mistakes of our peer cities across the country."
Tuesday's mandate also will establish a fund to support minority-owned pot shops, and it will create an online registry to track the ownership of pot businesses in hopes of improving transparency around the industry.
In Boston, state regulators currently have granted two businesses provisional licenses. One of them is an economic empowerment priority applicant.