Per Agreement, Airbnb Will Start Dropping Unregistered Hosts' Listings In Boston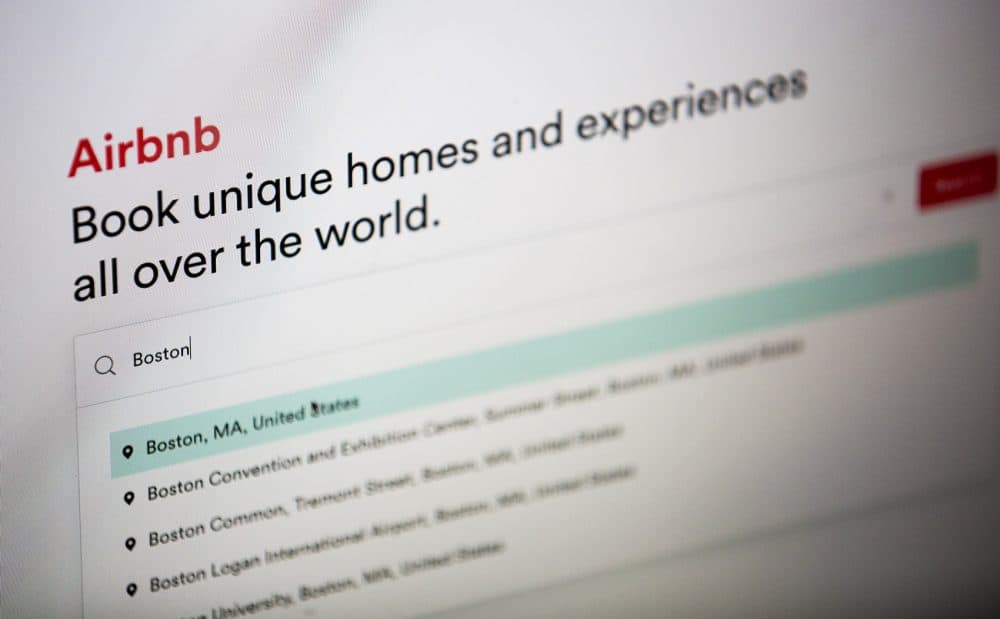 This article is more than 2 years old.
Short-term housing rental company Airbnb will begin booting listings that failed to register with the city of Boston.
As part of an agreement Airbnb reached in its lawsuit over the city's 2018 short-term rental ordinance, any unregistered hosts could lose their listings as early as Dec. 1.
"We are prepared to work with the City to take the appropriate action against listings that have not provided a license number, so that they are no longer available as short-term rentals," Kelley Gossett, Airbnb's head of policy in the mid-Atlantic, said in a statement.
The move will give the city's efforts to crack down on illegal short-term rentals a boost. Under city rules, so-called "investor units" are banned; hosts must actually live in the residence they are renting out.
There are 6,100 Airbnb listings in Boston, according to the company. The city has combed the internet and identified some violators on its own. But, the city said only a fraction of short-term rentals have officially registered.
"We have received over 1,500 applications, out of which we have approved 650 applications," Claudia Correa, Boston's assistant housing commissioner. "And the other ones have been denied."
Those denials include ineligible units as well as incomplete applications. Correa added the city has issued over 300 fines for illegal listings, and at $300 apiece, those penalties total more than $90,000.
Both the city and Airbnb say they have been communicating with hosts about the regulations.
"We have reached every one of our hosts in Boston with information on the registration requirements," Gossett said.
Boston's short-term rental rules have been in effect since Jan. 1, but some provisions were held up by Airbnb's lawsuit, which was settled in August.
Other short-term rental companies are also subject to the ordinance, but Correa said not all are fully complying with the registration requirements. The city is working with those companies to decide when they will start removing ineligible listings.