MBTA Returns Some New Orange Line Cars To Service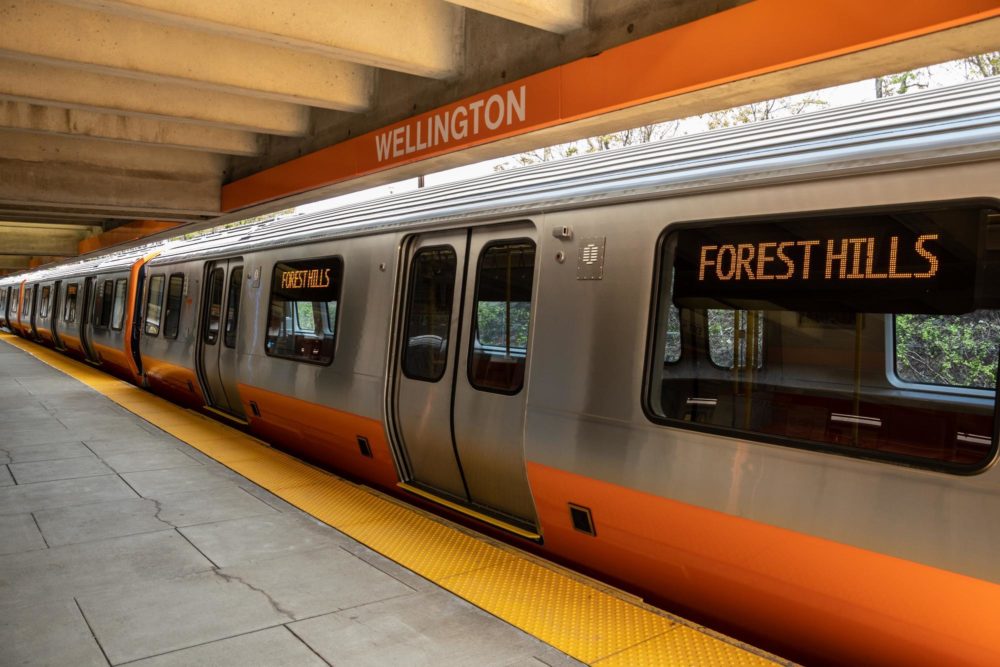 Seven weeks after the MBTA pulled its new Orange Line trains from the tracks to deal with a mechanical issue, the first set returned to passenger service Tuesday as T officials hinted further disruptions may come as the updated fleet rolls out.
One set of new cars began making normal trips Tuesday morning, and another will return "this month," an MBTA spokesman told the News Service.
"While the first new train set has returned to service, the MBTA will continue to closely monitor the new equipment and require vehicle engineering staff to be aboard for each trip to monitor performance," MBTA General Manager Steve Poftak said in a Tuesday statement. "By subjecting new trains to this high level of scrutiny, the MBTA can proactively identify any potential issues and take any corrective actions early."
The vehicles were introduced in August but soon experienced problems. A door leaf opened while one train was moving in September, prompting the cars to be taken offline for several days.
Noise emanating from the trains, which Poftak previously said was caused by a faulty pad interface between the vehicles and the wheel truck assemblies, pushed T officials to pull the cars from service again on Nov. 18.
The MBTA plans to replace the entire Orange Line fleet with 152 brand-new cars, which have greater capacity and amenities such as digital display boards, by the end of 2022. The Red Line will also see its full fleet replaced and expanded with 252 similar brand-new cars by 2023.
"These vehicles will have a life of at least 30 years and the early detection of issues allows corrective actions to be taken in the production process," Poftak said Tuesday. "Going forward, train sets may be taken out of service from time to time as potential issues are detected that may require further analysis. If necessary, trains may be kept out of service for testing and to address any possible issues."