MBTA General Manager Responds To Report That Found Safety Lapses
Play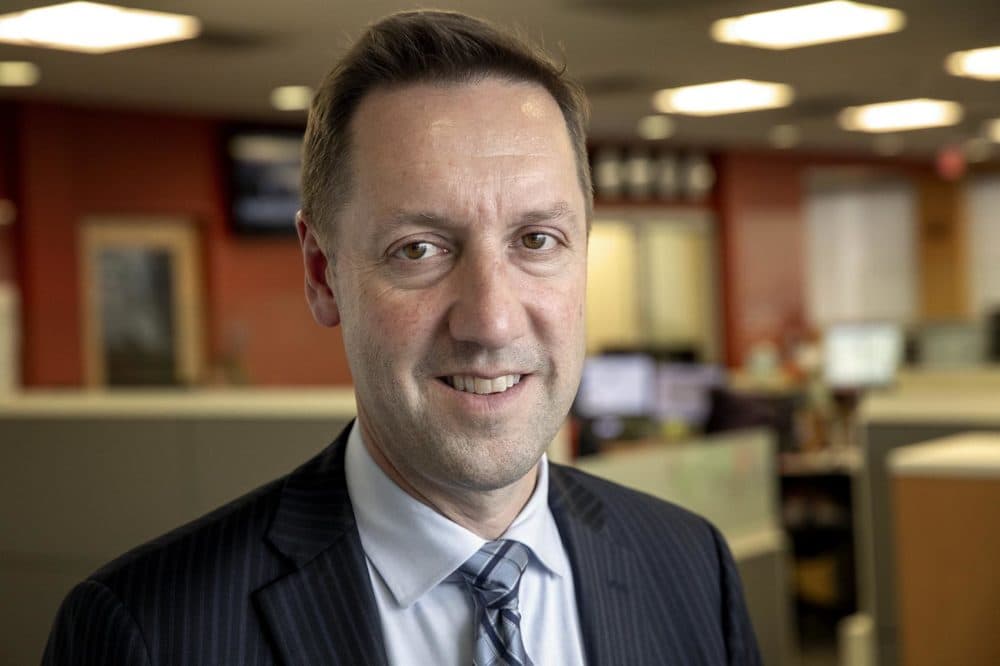 This article is more than 3 years old.
This week, a new report questioned the MBTA's approach to safety.
Three outside experts were tasked with reviewing safety procedures at the transit agency after a set of derailments last summer. In their review, they concluded that the MBTA does not have a culture in place that focuses enough on avoiding hazards.
"In essence, safety is not the priority at the T, but it must be," the experts wrote.
MBTA General Manager Steve Poftak spoke with Radio Boston about their findings.
Interview Highlights
On the recent safety report:
"We need to do a better job of making sure we have enough resources to do the preventive maintenance, kind of the emergency maintenance work, and the capital appreciation. And we're doing that with this 'flex force' funding, which we [recently] got $32 million for, thanks to the Legislature, which is going to allow us to have enough resources to do all three of those things."
On his plan to address the challenges:
"We are going to add staffing in the safety department. We are going to develop the best in class, key performance indicators and track them over time to make sure we're tracking the right things on safety and make sure we're making progress.
And then I think there's a whole area of more subjective work, which is improving the safety culture at the T. And that starts with me, and it starts with the whole organization understanding that everyone there is responsible for safety and that when they bring a safety issue — either to my attention or to some member of the management team's attention — that something will be done."
On recent issues with the new Orange Line cars:
"The new cars were taken out of service on Nov. 18 because we were getting a noise that was coming from pads that are in the truck. Essentially, the wheel assembly and how it interfaces with the vehicle ... We're working on a fix for that. There will be a fix forthcoming. I can't give a certain date.
From my point of view, my priority is always going to be safety and the long life of those vehicles. We're going to get 404 of these cars for the Orange and Red Line[s], to the extent that we catch problems like this early in the production process, we can then fix it for all 404 cars. So it is frustrating. ... But the important thing is these 404 cars are going to last at least 30 years. We want to make sure we catch problems early."
This article was originally published on December 12, 2019.
This segment aired on December 12, 2019.