Will The House's War Powers Vote Tie Trump's Hands?
Editor's Note: This is our weekly politics newsletter. Get it in your inbox here.
---
Two explosive debates are dominating Congress this week: one, over the power to declare war with Iran; and second, over just how long House Speaker Nancy Pelosi should hold the House-approved impeachment articles against President Trump before sending them to the Senate for a trial. Buckle up!
Lawmakers Vote On War Powers Resolution, But Some Want More 
As the House readies a vote on Congressional authority in any future military action against Iran, Rep. Jim McGovern, chairman of the House Rules Committee, brushed off Republican criticism that the measure would tie the president's hands.
"This resolution basically says if the president wants a war with Iran, he has to come to Congress. That's all it says," McGovern said at a hearing on the measure Wednesday night.
"When anybody talks about the president being restrained, I must have been living on a different planet the last week," the Worcester Democrat said, adding that Americans have been "traumatized" by being brought "to the brink" of war with Iran. "I mean, I've been reading his Twitter account."
But the resolution is not enough for some lawmakers. Rep. Joe Kennedy is calling for a vote on repealing the 2001 and 2002 Authorizations For Use of Military Force  (AUMF), which the past three administrations have used to engage in military action.
"(F)or the better part of an entire generation, Congress has abdicated our Constitutional duty and allowed that dangerous mission creep to occur," Kennedy said in a statement accompanying a letter to Pelosi this week. "Now, a reckless Commander in Chief has led our nation to the threshold of yet another war without the approval of the United States Congress and the Americans we represent."
Other Democrats also back the revocation of past AUMFs, including Sen. Ed Markey, who Kennedy is vying to unseat.
"Congress needs to repeal the 2001 and 2002 authorizations for use of military force," Markey said in a statement after Trump's address to the nation on Iran Wednesday. Markey urged diplomacy with Iran "to defuse tensions and prevent any movement toward a nuclear-weapons program. We cannot allow Trump to lead us into a war with Iran."
Clark Pushes Back On McConnell As Impeachment Standoff Intensifies 
Pelosi and Senate Majority Leader Mitch McConnell remain dug in over the start of Trump's impeachment trial, with Pelosi holding impeachment articles to gain leverage over the Senate trial process, and McConnell vowing to move forward with or without Democratic cooperation.
But Rep. Katherine Clark, vice chair of the House Democratic Caucus, took issue with McConnell justifying his plan to proceed without an agreement on whether to call witnesses like former National Security Advisor John Bolton to testify. McConnell said he is following the same rules the Senate followed during the impeachment trial of former President Bill Clinton.
"His comparison to the Clinton impeachment when it comes to calling witnesses is really an apples and oranges comparison," Clark told reporters yesterday. "In the Clinton impeachment trial, those witnesses had already been deposed, they had testified, and were part of [Ken] Starr's report."
Clark said by contrast, Trump's White House has refused to allow witnesses to testify.
"Here we have John Bolton coming forward saying he would respond to a subpoena, that he would come forward with the information that we need to know," the Melrose Democrat said. "Continuing to block, to coordinate this trial with the White House makes the Senate leader complicit in this obstruction of the facts that we need to put forth in the impeachment trial and put forward in front of the American people."
Warren, Markey Push Bill Denouncing Trump Threats To Attack Iranian Cultural Sites
Sens. Elizabeth Warren and Ed Markey led a group of lawmakers in filing a Senate resolution condemning Trump's threat to attack cultural sites in Iran.
In a tweet over the weekend, Trump warned that if Iran launches any attack against U.S. interests in retaliation for the strike that killed Iranian general Qassem Soleimani, the U.S. would respond by hitting, among other Iranian targets, sites "important to Iran & Iranian culture."
He later backed off those threats after Secretary of State Mike Pompeo and Defense Secretary Mike Esper reiterated that the U.S. would act in accordance with international law.
"Attacking cultural or historic sites is a war crime, and the President's threats to break international law are a new low," said Sen. Markey said in a statement on the resolution.
"As President Trump escalates toward war with Iran, it's up to Congress to reaffirm our longstanding commitment to protecting civilians and cultural sites from attack," Warren said.
Earlier this week the Senate blocked a resolution also backed by Warren and Markey that declared that attacks on cultural sites are war crimes.
4 More Things
1. Supreme Court ponders Mass. assault weapons ban: The justices of the U.S. Supreme Court will meet Friday to decide if they will add a number of cases to the court's docket, including a challenge to Massachusetts' so-called "copycat" assault-style weapons ban. The case involves state Attorney General Maura Healey's 2016 interpretation of the state's assault weapons ban to prohibit the possession or sale of copy or duplicate assault weapons and large-capacity magazines. In April the Boston-based First Circuit ruled in Healey's favor, saying her measure's burden on residents' Second Amendment rights was minimal. The National Rifle Association and other gun rights groups back the challenge to the lower court ruling.
2. Pressley and Abrams join forces on the Census: Rep. Ayanna Pressley's leadership PAC is forming a "strategic partnership" with former Georgia gubernatorial candidate Stacy Abrams' nonprofit group Fair Count ahead of the 2020 census. Abrams' group, Pressley's Power of Us PAC and other community leaders and organizations will work to boost Census participation in traditionally undercounted communities, they said. "The Census plays an essential role in determining both representation in Congress and the allocation of critical funding, but too many communities remain chronically under-counted, and the current Administration's cruel and shortsighted policies threaten to further depress participation in our most vulnerable communities," Pressley said in a statement.
3. Warren hits Trump administration on housing rule change: Warren blasted proposed changes by the Trump administration to fair housing rules put into place to crack down on segregation. The Department of Housing and Urban Development is proposing to loosen some poverty and segregation data-collection requirements imposed by the Obama administration.  HUD Secretary Ben Carson said in a statement announcing the rule change that it would give municipalities "flexibility to devise housing plans that fit their unique needs and provide families with more housing choices within their reach."
But Warren called the proposed changes "shameful" at a time of ongoing housing discrimination. "This new proposal is a major retreat in the Federal Government's efforts to confront its history of discrimination and reverse that legacy so that all families, across all communities, have access to the resources they need to succeed," said Warren in a statement.
4. Senate Primary Debate Dates Set
Markey, Kennedy and Shannon Liss-Riordan will square off in two debates, co-sponsored by WBUR. Kennedy and Liss-Riordan are challenging Markey in the Democratic Senate primary, setting up what may be one of the most closely-watched races in the country. The debates, sponsored by a partnership that includes the Boston Globe, WCVB and UMass Boston's John W. McCormack Graduate School of Policy and Global Studies, will be held on March 18 and on Aug. 18 — the last debate before voters go to the polls on Sept. 1.
---
ON MY RADAR
Is Facebook Mark Zuckerberg's revenge for the Iraq War? He says the platform is a necessary corrective to mainstream media's mistakes. But his cure is proving to be worse than the disease. (Politico Magazine)
Will Hurd wants to improve the Republican brand. (New York Times Magazine)
States gear up for abortion fights with eye on Supreme Court. (The Hill)
---
WHERE'S WARREN
Warren will campaign in Iowa this weekend, with town hall meetings scheduled in Mason City and Marshalltown.
Warren will also have Bay State surrogates on the campaign trail in early primary states. Massachusetts Attorney General Maura Healey and Boston City Councilor Michelle Wu will host canvassing kick off events in New Hampshire Saturday.
---
QUOTE OF THE WEEK
"We are reaching a point where the articles of impeachment should be sent."
— Sen. Richard Blumenthal (D-Conn), told reporters Wednesday, echoing the sentiment of a number of members of the Democratic caucus that House Speaker Nancy Pelosi should send the House-passed articles of impeachment to the upper chamber.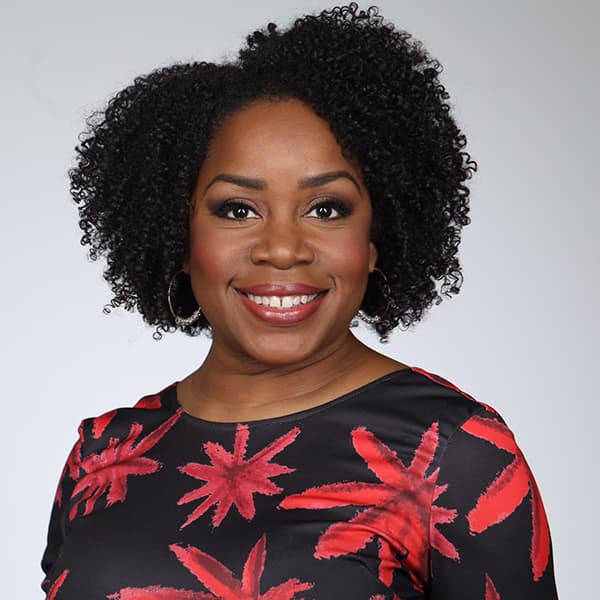 Kimberly Atkins Senior News Correspondent
Kimberly Atkins is a senior news correspondent for WBUR, covering national political news from Washington, D.C., with a New England focus.