SWAT-Like Immigration Officers Are In Boston, Ready To Cooperate With ICE Arrests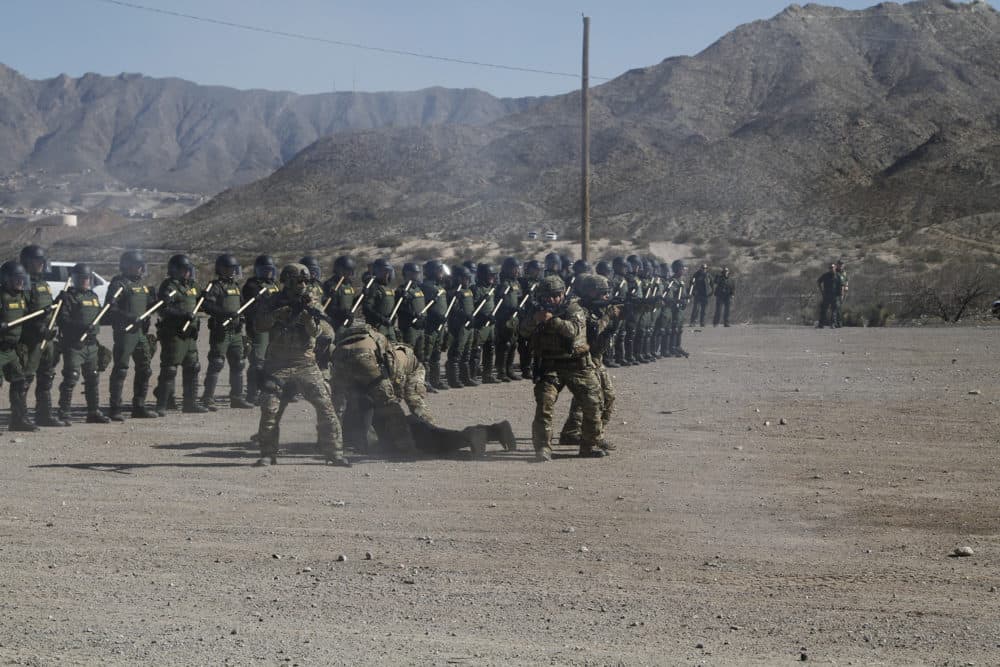 This article is more than 2 years old.
A number of specially trained officers and agents from the U.S. Customs and Border Protection (CBP) agency are working in Boston with local U.S. Immigration and Customs Enforcement (ICE) officials, according to a U.S. Department of Homeland Security (DHS) official in Boston.
The official declined to confirm the number of CBP officials deployed to Boston but did say they come from across the country, including the U.S. southern border.
"While some of them are trained in tactical operations, that is one of the many areas of training. These officers have also been trained in routine immigration enforcement actions which is what they have been asked to do," according to a Homeland Security statement.
In a news release Friday, the acting ICE Director Matthew Albence said the agency is utilizing the additional specially trained CBP officials in cities throughout the country to mitigate "resource challenges stemming from sanctuary city policies."
"As we have noted for years, in jurisdictions where we are not allowed to assume custody of aliens from jails, our officers are forced to make at-large arrests of criminal aliens who have been released into communities," Albence said in the release. "This effort requires a significant amount of additional time and resources. When sanctuary cities release these criminals back to the street, it increases the occurrence of preventable crimes, and more importantly, preventable victims."
Boston and many other Massachusetts communities have established so-called sanctuary policies in order to limit interaction between local law enforcement and federal immigration officials. The state's highest court also ruled in 2017 that local law enforcement officials cannot hold an individual who otherwise would be free to go solely at the request of ICE.
U.S. Rep. Ayanna Pressley blasted the move as an intimidation tactic by the Trump administration.
"Let us be clear, this move has nothing to do with public safety, but rather serves only to further the Trump Administration's agenda to intimidate and retaliate against cities that uphold the dignity and humanity of our immigrant neighbors," she said in a statement released Friday evening.
In a separate news release Friday, Boston-based ICE officials provided detailed information — including photos — about five individuals referred to as "immigration fugitives" who the agency says were released by Massachusetts authorities as a result of sanctuary policies.
According to ICE, all of the cases involved declined detainers, which are requests to hold individuals made by the federal agency to local law enforcement.
Acting Boston Field Office Director Todd M. Lyons of ICE's Enforcement and Removal Operations (ERO) said in the release:
"Laws passed by the Massachusetts Supreme Judicial Court may restrict law enforcement agencies in the Commonwealth from honoring immigration detainers, the law does not limit local agencies from working with ICE to notify us of the release of criminal aliens. The politicization of law enforcement at any level whether it be federal, state, or local does not make anyone safer. ERO Boston from this day forward will continue to notify the public when a criminal threat is released back into their neighborhoods."