Boston And Its Schools Are Writing A New Student Privacy Policy. Advocates Say It's Not Enough
This article is more than 1 year old.
Boston Public Schools and the City of Boston are drafting a new policy around sharing student information with the Boston Police Department.
The guidance comes after advocates raised concerns about school incident reports ending up in the hands of federal immigration authorities. In 2017, an East Boston student was deported to El Salvador after a Boston Public School police officer labeled him a gang associate in an incident report citing a lunchtime argument.
Boston Public Schools Superintendent Brenda Cassellius said she's heard from many parents and students concerned about how student information is shared with law enforcement and hopes the new policy will help ease fears.
"It's a policy that, I believe, draws a bright line between school-discipline matters … and then what is actually police work and a police matter to ensure the campus is safe," Cassellius said.
The draft policy would require BPS to develop internal protocols to avoid sharing "protected student education information" with police, and for determining when it's appropriate to share student information with Boston Police, such as in the interest of public safety or when there is criminal activity.
Cassellius also pointed out that Boston Police may request access to student information based on criminal activity, and that those determinations will be made on a case-by-case basis.
According to Cassellius, the new policy will be paired with annual privacy training for school principals, teachers, Boston School Police and the school unit of the BPD. She said that two such training sessions have already taken place.
Boston Police Commissioner William Gross said his force welcomes the policy's promised clarity.
"Everybody knows their roles, everyone knows their job description, and everyone knows the policies and procedures as [they pertain] to the students," Gross told reporters.
But, he also said that for BPD, "what's paramount here is that victims deserve justice."
Some advocates are claiming that the policy published today mainly shows the city's inadequate response to what Boston Mayor Marty Walsh told reporters was a "dangerous" national rhetoric around immigration.
Janelle Dempsey, an attorney with Lawyers for Civil Rights (LCR), said in a statement that "nothing has changed. The new so-called 'policy' is nothing more than an announcement that the city of Boston, BPS, and BPD have yet to develop an actual protocol to govern the disclosure of student records" to immigration officials.
BPS's current policy on student records does not provide specifics about sharing information with law enforcement, except to say that such sharing may occur "in connection with a health or safety emergency."
In June 2018, LCR and other advocacy groups sued the city of Boston and BPS after they were denied access to student incident reports in a records request.
As a result of the litigation, the group announced in January that it received more than 100 BPS incident reports containing students' personal information, which school officials made available to federal immigration authorities through the Boston Regional Intelligence Center (BRIC). The BRIC is a unit of the Boston Police Department that gathers and analyzes intelligence. The information is shared with some federal law enforcement and is accessible to federal immigration authorities.
A review of some incident reports obtained by LCR, sent between 2014 and 2017 by BPS school officers to the BRIC, cited non-violent disciplinary issues, like "graffiti" and "disturbing a school assembly." In January, BPS officials said the district rewrote a policy in March 2018 to include stricter guidelines on how Boston school officers share incident reports with the BRIC.
Dempsey also said the draft policy put forward Friday does not go far enough to protect student information.
"City, school, and police officials may claim that they do not share student information with ICE via the BRIC, but not even the 'policy' affirmatively says that," Dempsey said in a statement. "The loophole remains wide open, and student records are still at risk of being shared."
The draft policy will be presented to the Boston school committee on March 18, followed by at least a week of public comment, according to BPS officials. A vote by the committee is expected by March 25.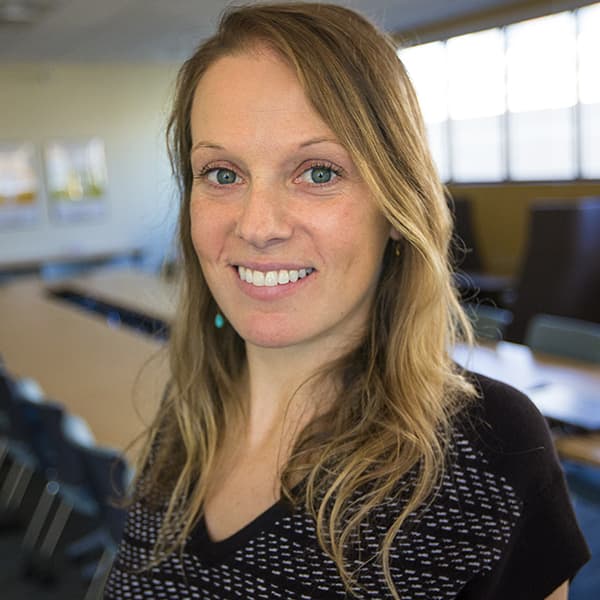 Shannon Dooling Investigative Reporter
Shannon Dooling is an investigative reporter at WBUR, focused on stories about immigration and criminal justice.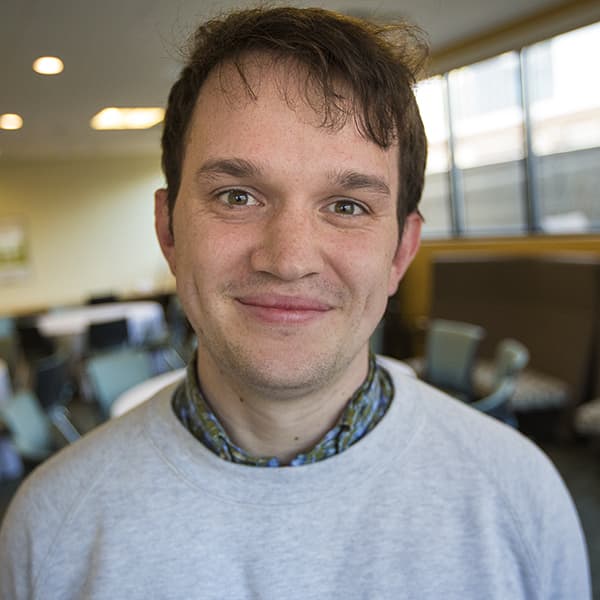 Max Larkin Reporter, Edify
Max Larkin is a multimedia reporter for Edify, WBUR's education vertical.