Boston-Area Theaters Shutter In Response To Coronavirus Fears
This article is more than 1 year old.
Following on the heels of universities and museums, Boston-area theaters are closing their doors in an effort to slow the spread of the coronavirus.
The American Repertory Theater, Huntington Theatre Company, ArtsEmerson and SpeakEasy Stage Company all canceled scheduled performances.
On March 11, the A.R.T. became the first to begin a slew of cancellations; all of its March events and some April performances have been canceled or postponed, including its 2020 fundraising gala. On March 12, the Huntington announced it would "suspend all public performances and events at both the Huntington Avenue Theatre and the Calderwood Pavilion at the BCA until further notice," per a press release. SpeakEasy Stage announced early on March 13 that it would cancel all performances of "The Children," which were scheduled to run through March 28. ArtsEmerson soon followed suit, announcing it would suspend all public programming through March and potentially to the end of April.
The closures were a rapid reversal to theaters' initial response to growing concerns around the coronavirus pandemic, which has caused over 4,900 deaths worldwide and overwhelmed hospitals in China, Italy and Iran. Many theaters at first responded by relaxing ticket exchange policies and ramping up cleaning protocols. A notice posted to the ArtsEmerson website on March 12 read in part: "Currently, all ArtsEmerson events at the Emerson Cutler Majestic Theatre and the Emerson Paramount Center are going on as scheduled; ... As always, we are following daily cleaning procedures in our venues, and we have increased the frequency of disinfecting areas that are commonly touched, as recommended."
But calls have increased to practice "social distancing" by limiting large gatherings and unnecessary travel in an effort to slow the virus' spread and blunt its impact, and by Friday, theaters seemed to reach a new consensus. "[Given] the evolving circumstances around COVID-19, and out of concern for the health and safety of its patrons, staff, and artists, SpeakEasy Stage Company has decided to cancel all remaining performances of its production of 'The Children' effective immediately," SpeakEasy producing artistic director Paul Daigneault said in a statement that echoed press releases issued by other theaters.
Such decisions go against theaters' deeply ingrained "show-must-go-on" mentality. "That's something you learn the first time you ever do a play. You know, as a young producer, you're coming up against all sorts of problems,"ArtsEmerson artistic director David Dower said. "And you just learned that you never canceled." It didn't help, Dower added, that for many in the theater world, the current pandemic evoked memories of the AIDS crisis, when the community response was to gather together in solidarity and to reduce the stigma against the disease. "And that's exactly the wrong response at this particular moment."
The closures are potentially devastating for nonprofit theaters, which operate with slim margins and incur huge expenditures upfront.
"The majority of nonprofits have less than six months of unrestricted assets, which means they don't have a lot of reserves or a big safety net," said Eva Rosenberg, interim director of arts and culture for the Boston Foundation. "And in a lot of cases, expenditures have already been made, whether it's in theater for sets or to pay deposits to artists and music. And so the money's already been spent, but now there's not a possibility of revenue."
Dower said ArtsEmerson had not yet calculated the financial cost of suspending performances. He predicted the impact on Boston-area theaters would be significant. "We may lose some organizations, as a community," he said. "And others will be damaged in ways that we haven't seen since the 2008 crisis or 9/11."
This article was originally published on March 13, 2020.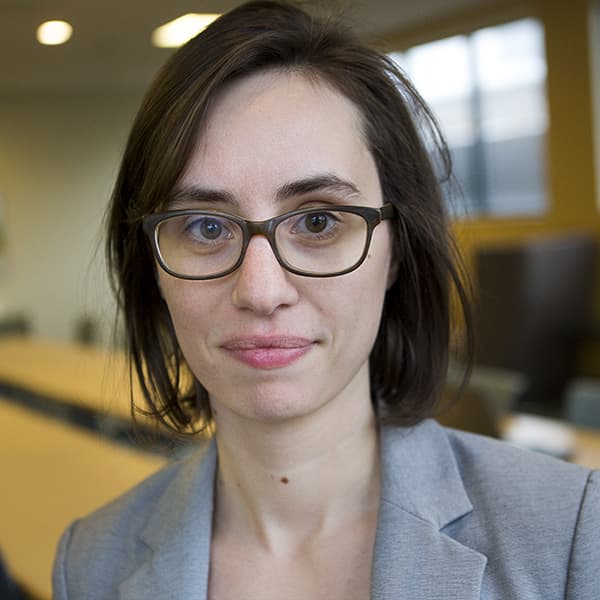 Amelia Mason Arts And Culture Reporter
Amelia Mason is an arts and culture reporter and critic for WBUR.