Mass. General Says 5 Suffering From COVID-19 Are Now In The ICU
05:24
Play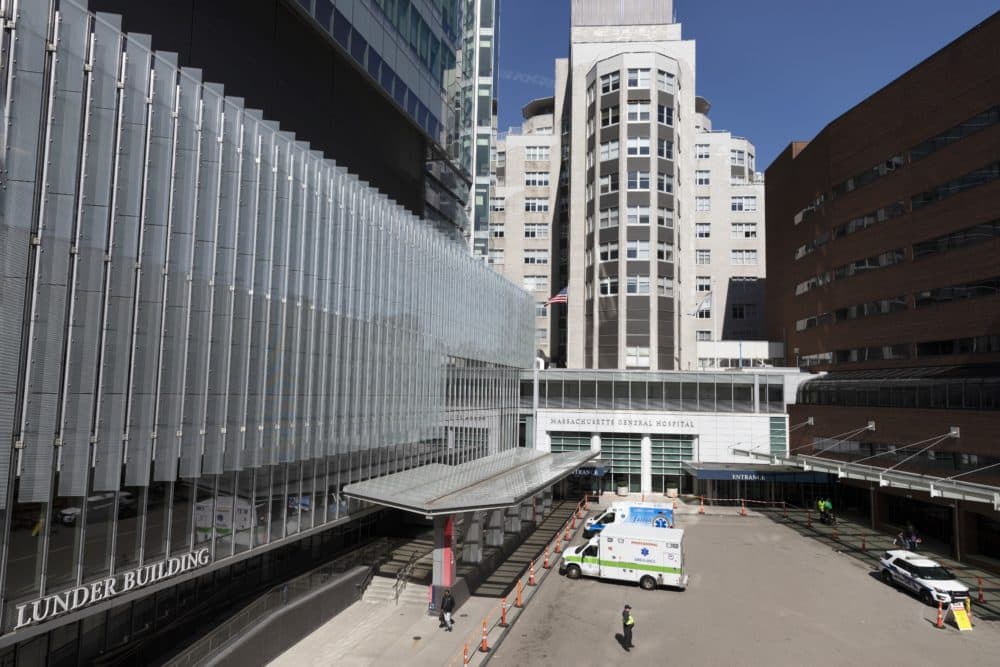 This article is more than 2 years old.
With confirmed cases of COVID-19 rising fast in Massachusetts, hospitals are bracing for an impact that could be overwhelming.
Dr. Peter Slavin, president of Massachusetts General Hospital, says five people are in intensive care currently because of COVID-19. He says more than 70 people in the hospital are suspected of having the disease.
To combat supply shortages, Slavin called on local construction companies and those with 3D printing capacity to begin manufacturing face masks for healthcare workers.
He joined WBUR's Morning Edition to discuss what's ahead.
Interview Highlights:
Morning Edition host Bob Oakes: What are Mass General's biggest vulnerabilities right now?
Dr. Slavin: We are most worried about personal protective equipment. Supplies are running low. I think thats true of most hospitals around the country and around this region. And we desperately need the production of those materials to increase. I was pleased yesterday that [President Trump] signed the Defense Production Act, and hopefully will make use of it to get industry across this country to turn its attention to producing these badly-needed supplies.
But until production ramps up, who is most vulnerable at the hospital and how are you coping with that shortage?
Obviously our patients are the most vulnerable. We currently have five in the intensive care unit as a result of this viral infection. We are also quite concerned about our staff [who are] caring for those [people] and other patients and want to make sure that they have the equipment they need to keep themselves safe.
We need to be very creative in addressing these shortages. It turns out the construction industry uses very similar masks to the ones used in healthcare. In fact, the FDA certifies them for healthcare use. So we need construction companies to donate those to healthcare companies. There is also a company in Italy that has figured out a way to make masks using 3D printing. We have companies across the commonwealth that have massive 3D printing capabilities. The formula for making these masks is available online. We need companies to start making those masks.
We've heard frustration from state officials, patients and healthcare providers about there not being enough tests and test processing taking too long. Is that a problem at Mass. General right now?
It is a problem. I think the problem is getting better. We have increased testing as have other hospitals in the area: at the Brigham, at Beth Israel Deaconess. The state has increased testing. And now labs like Quest [Diagnostics] have now begun testing. ... It's not where we need it to be. The turnaround has to improve. ... and [testing] really has to be focused on the sick patients so we know how to care best for them in the hospital, as well as healthcare workers. We don't want anyone on the front lines who is infected.
We have seven patients in the hospital with the disease, and 73 we're suspicious might have the disease and are in the process of being tested. So for those 80 patients or so, the staff is busily taking care of them and having to use all this personal protective equipment which is quite cumbersome.
This segment aired on March 19, 2020.