Reporters' Notebook: How WBUR Told 'Dying On The Sheriff's Watch'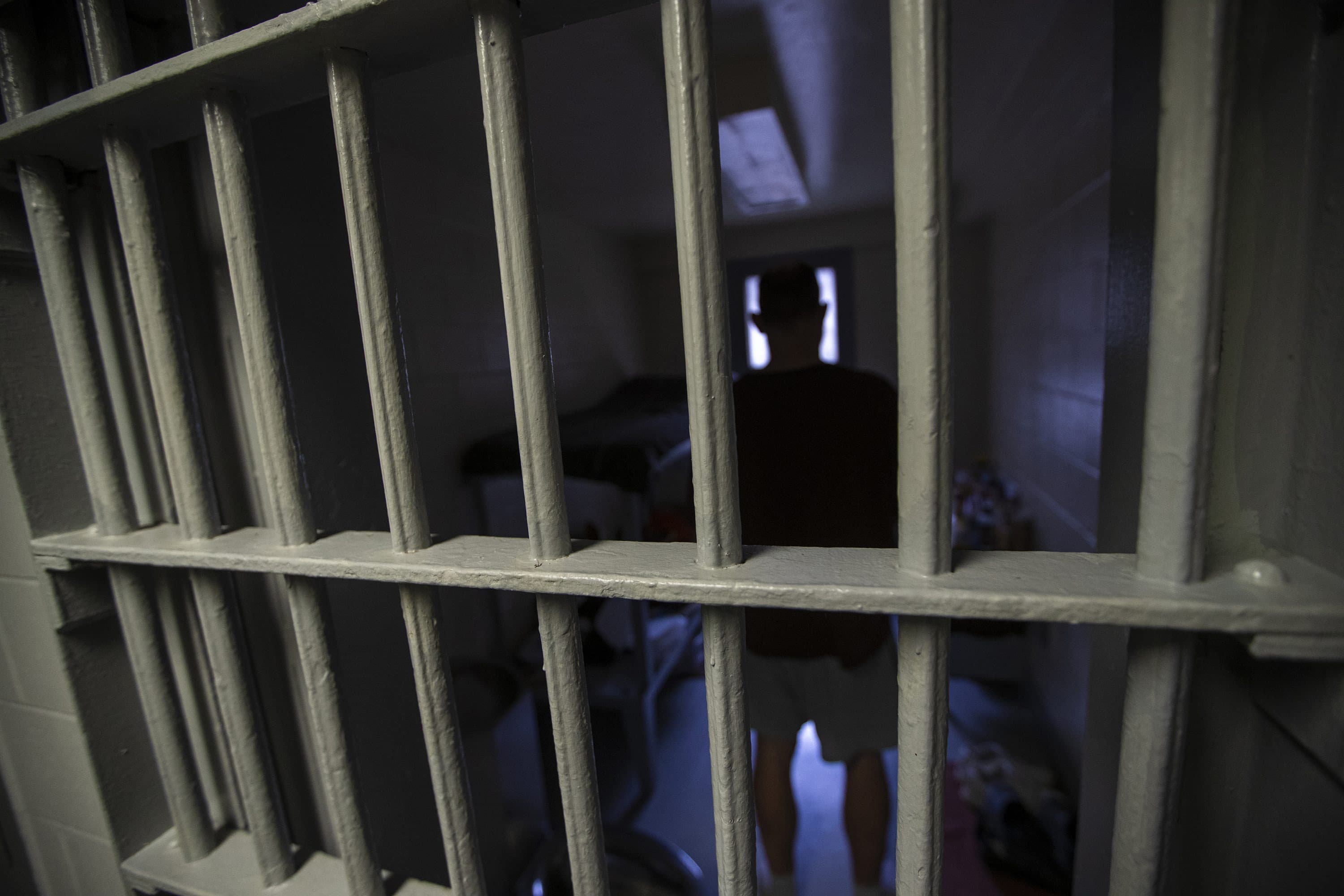 This article is more than 2 years old.
WBUR's investigative team set out with a question: How many people have died in county jails across Massachusetts over the past decade, and what happened to them?
We thought getting an accounting of who's dying in jail would be the easy part. Instead, WBUR found that tracking deaths in the custody of sheriffs is something neither the state nor the federal government does in a timely or complete way.
WBUR decided to publish this investigative report now, as the coronavirus has begun to penetrate jails and prisons, where many predict it will have deadly consequences.
We started our reporting by sending a slew of public records requests to the 13 elected sheriffs who run county jails here. Their responses varied widely. Some, like Suffolk and Bristol, responded with detailed information, including the names, ages, and causes of death for inmates. Others, like sheriffs for Essex, Middlesex and Worcester, withheld basic information.
The team submitted some 75 public records requests as a foundation for this report. We sought records from state police for their death investigations. We fanned out to courts to find lawsuits against sheriffs and medical providers. We obtained video and audio from inside jails. We scrubbed the state's Registry of Vital Records and Statistics, news reports and obituaries.
We found there were 195 deaths under the custody of Massachusetts sheriffs from 2008 through 2018, based on a database we created. Of those, 127 were the result of medical causes. Another 65 were the result of suicide.
After months of research, we updated our timeframe to include 2019 as well, and found a dozen more deaths.
When some agencies denied or heavily redacted information, we appealed to the state supervisor of records and often learned more. In several cases, records were released only after WBUR's attorney threatened to sue. We visited six jails (Barnstable, Bristol, Essex, Middlesex, Suffolk and Worcester) and interviewed sheriffs or their top staff, as well as medical staff. We conducted dozens of in-depth interviews with family members and lawyers.
---
Share your story or send our investigative team a tip. Plus, Sign up to get WBUR investigations in your inbox.
---
While we did not focus on suicides in this series, it's important to know that some of these deaths, too, are the result of poor care. Some inmates' mental health issues weren't addressed, and others suffered drug withdrawal. In still other cases, jail staff failed to adequately monitor inmates in distress.
There is no way to know how great a threat the coronavirus will be to those detained or working inside jails. Amid fears that the toll could be enormous, inmate advocates and attorneys across the country are demanding people with health problems who are incarcerated be released.
Prior to publication, media reported inmates or employees who tested positive for the disease in prisons or jails in at least 16 states.
As part of our coverage of "Dying on the Sheriff's Watch," we plan to continue to report on the coronavirus' impact on our criminal justice system.
---
Many people played a role in making "Dying on the Sheriff's Watch" possible:
Editors: Dan Mauzy and George Papajohn
Editor and Digital Production: Lisa Creamer
Project Managers and Editors: Tiffany Campbell, John Davidow and Tom Melville
Photography and Video: Jesse Costa and Robin Lubbock
Audio Production and Engineering: Paul Calo
Digital Design and Development: Will Smith, Daigo Fujiwara, David Moore and Jack Mitchell
Data and Research Contributor: Ally Jarmanning
Social Media Editor: Meghan Kelly
Newsletter Editor: Meagan McGinnes
Audience Development: Kristen Holgerson and Samata Joshi
Additional thanks to: John Hoder, Glenn Alexander, Karl Voelker, Michael Garth, George Hicks, Nick Wilson and TheoryOne Design