Local Olympians and Paralympians Disappointed, But Relieved, At Olympics Postponement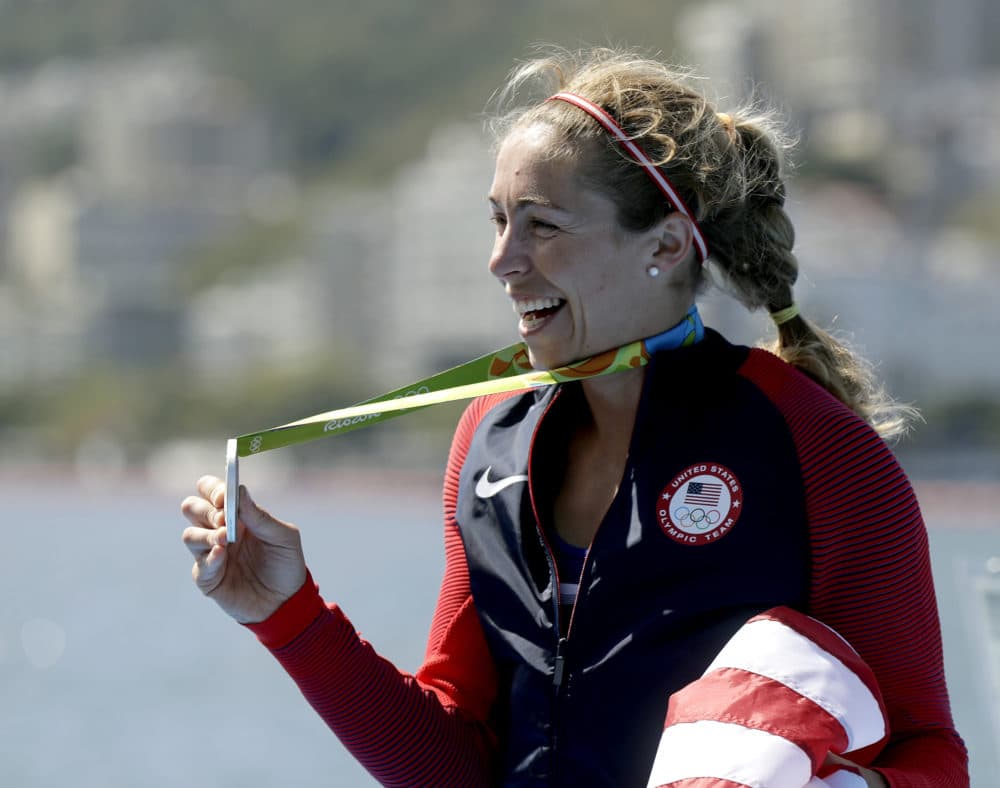 Gevvie Stone spent Tuesday morning at Harvard Stadium, sprinting up and down the concrete stairs. She moved quickly, purposefully from section to section. It was the start of a pretty typical training day as she prepared for this summer's Olympics.
But when she returned home, she got the official word: the International Olympic Committee and host country Japan had agreed to postpone the Tokyo Olympics until next summer.
Even though Stone expected the news, it still stung. She hoped to make the US Olympic rowing team for a third time and compete for another Olympic medal. That's why she trains at the stadium and on the Charles River day after day. And why she paused her medical career for two years.
"I know that in the context of everything else that's going on in the world, I'm pretty fortunate that this is the worst thing that could happen," said Stone, who won silver in the single sculls at the 2016 Rio Games. "At the same time, it's heartbreaking and it's hard."
But news of the postponement also offered an opportunity. When Stone saw the announcement, she immediately emailed the leaders of her residency program at Beth Israel Deaconess Medical Center. After her rowing career ends, Stone plans to complete her training to become an ER doctor.
Now, in the midst of the coronavirus pandemic, she's eager to make use of her medical skills.
"If they need me," said Stone. "I'm ready to help."
Stone is among the thousands of athletes worldwide with Olympic dreams deferred because of the coronavirus. In 2016, Rio hosted more than 15,000 Olympic and Paralympic athletes combined. Now, four years later, Olympic and Paralympic hopefuls find themselves figuring out how to move forward with the sports world — and much of society — on hold. They're disappointed, but also relieved about the decision to postpone the Summer Games.
"Seeing [the news] was bittersweet and more a sigh of relief because everything was up in the air between training and trying to stay safe and keeping my distance from people," said Femita Ayanbeku, a Boston-based sprinter who finished sixth in the 200 meters at the 2016 Rio Paralympics. "Having Tokyo [go forward] would have been hard because I know people wouldn't have been at their best."
Like Ayanbeku, distance runner Chaz Davis hoped to make his second Paralympic team. But since the postponement of the Boston Marathon, Davis has dealt with increased uncertainty. This year's Boston Marathon was supposed to serve as the Paralympic marathon trials.
Even before the official announcement, Davis supported the postponement. A survey sent to athletes by the U.S. Olympic and Paralympic Committee asked athletes about the impact of the novel coronavirus on their training, their thoughts about Tokyo and their overall concerns.
In addition to worrying about the health and welfare of people across the world, Davis had questions about how anti-doping testing would be conducted, and whether athletes from areas more affected by the virus would be ready to compete.
"There were countries that were hit really hard by this and, of course, there were restrictions on activities and closed gyms," he said. "I didn't think the preparation would have been proper for games this summer."
Public health recommendations have impacted his training, too. As a blind runner, Davis relies on guides. While he doesn't need to be tethered to his guide, social distancing still presents a training challenge.
"Right now, I'm kind of relegated to cross-training and maintaining that fitness and running when I can," said Davis, who usually logs miles around the Heartbreak Hill area in Newton.
Stone and her coach, who's also her father, have talked about how they should adjust training plans. She's not sure what her competitive rowing future might hold.
"Another year is a lot," she said. "It's asking my body physically, and my head and heart mentally and emotionally, to commit to that ... Right now, there's a lot of unknowns. And I don't like unknowns."
And she's wondering what role she should play in the world's medical crisis.
"Even when the Olympics were still on, there were a lot of questions about whether I should keep training when I could be in the hospital and on the frontlines," Stone said. "That's what I took the Hippocratic Oath to do, what I trained to do and what I'm excited to do for the rest of my life."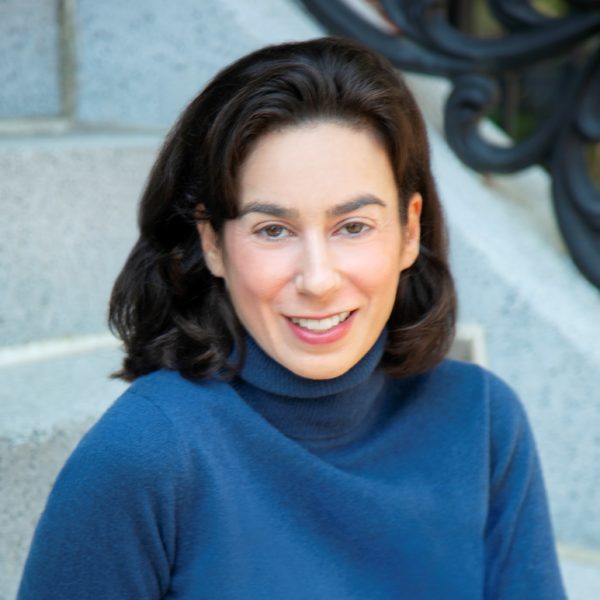 Shira Springer Sports and Society Reporter
Shira Springer covers stories at the intersection of sports and society.