What We Learned While Investigating Medical Care In Mass. County Jails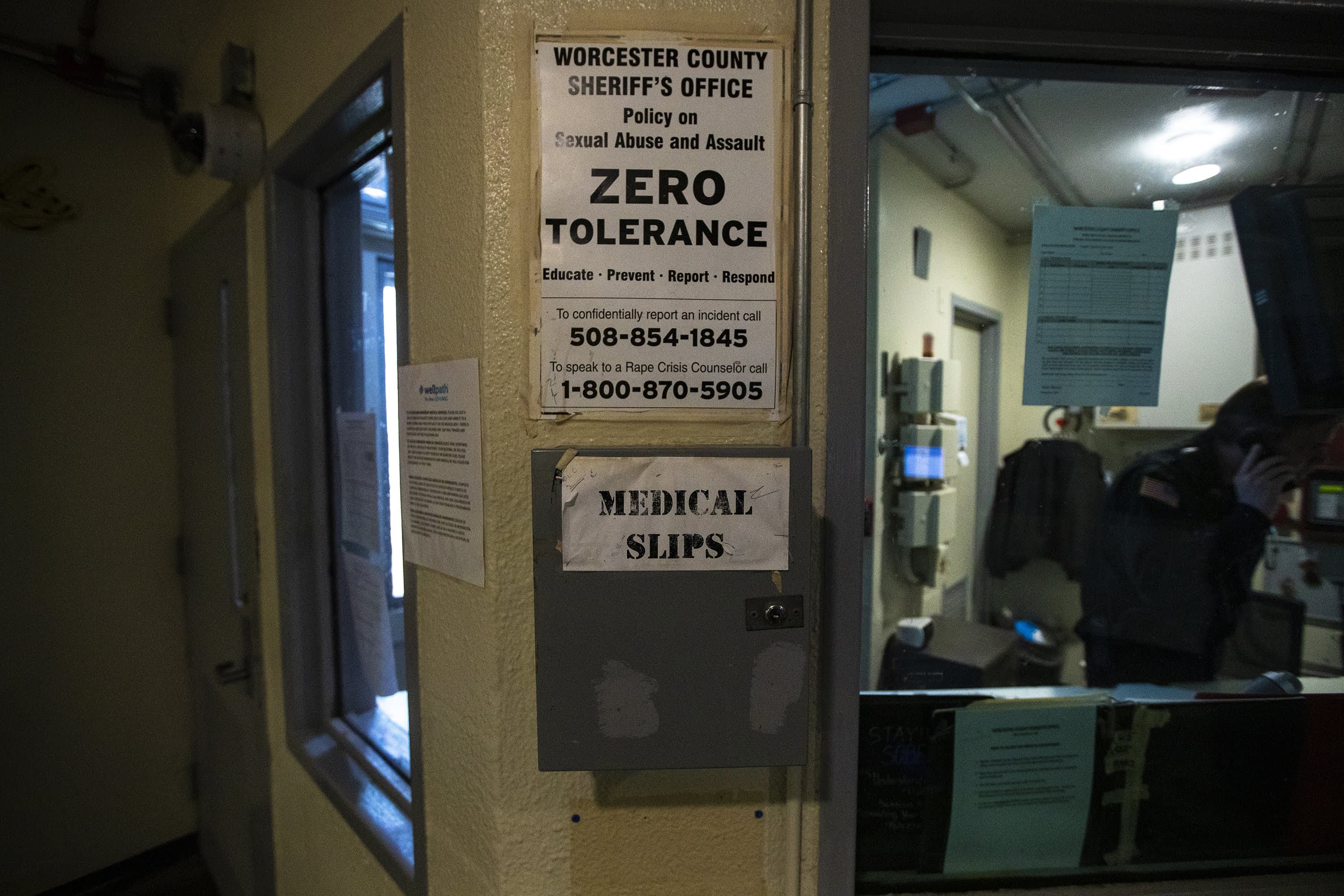 This article is more than 2 years old.
WBUR's four-part investigation into medical care in Massachusetts county jails found inmates suffering, and sometimes dying, as a result of poor medical care. Many of these people were  awaiting trial when jail staff ignored their symptoms, thought they were lying or failed to recognize their dire conditions.
The details of these deaths are often kept secret by elected sheriffs, who are rarely held accountable when things go wrong. Here are some key takeaways from the series:
There were 195 deaths in Massachusetts jails from 2008 through 2018, WBUR found from numerous public record requests. Of those, 127 had medical causes. Another 65 were suicides. The remaining ones were homicides, or deaths with no details.
Of the deaths WBUR was able to examine in depth, one-third included allegations or evidence of poor medical care.
Neither the state nor the federal government accurately tracks deaths in county jails. During one nine-year period, our investigation found 37 more deaths than Massachusetts sheriffs had reported to the Department of Justice.
Elected sheriffs in Massachusetts have broad autonomy, and face little oversight by others in government. When inmates die or get hurt in county jails, it's often difficult for the public — and even inmates' families — to learn the details of what happened. Internal jail reports are frequently hidden from view, or heavily redacted in records requests.
Private, for-profit companies now dominate the business of providing health care in jails. National enterprises like Wellpath Holdings and NaphCare Inc. provide medical staff and shoulder a portion of the liability when families sue. Across the country, these companies have secretly settled cases totaling millions of dollars.
In addition to the human toll for poor health care in jails, there is a financial cost. Taxpayers have footed the bill for millions of dollars in legal settlements over the past decade. These payments are not fully disclosed to the public, and are difficult to identify without prior knowledge of the cases.
---
Share your story or send our investigative team a tip. Plus, sign up to get WBUR investigations in your inbox. And listen to this series on your smart speaker.