Boston Adds 240 More Beds To House City's Homeless Population During Outbreak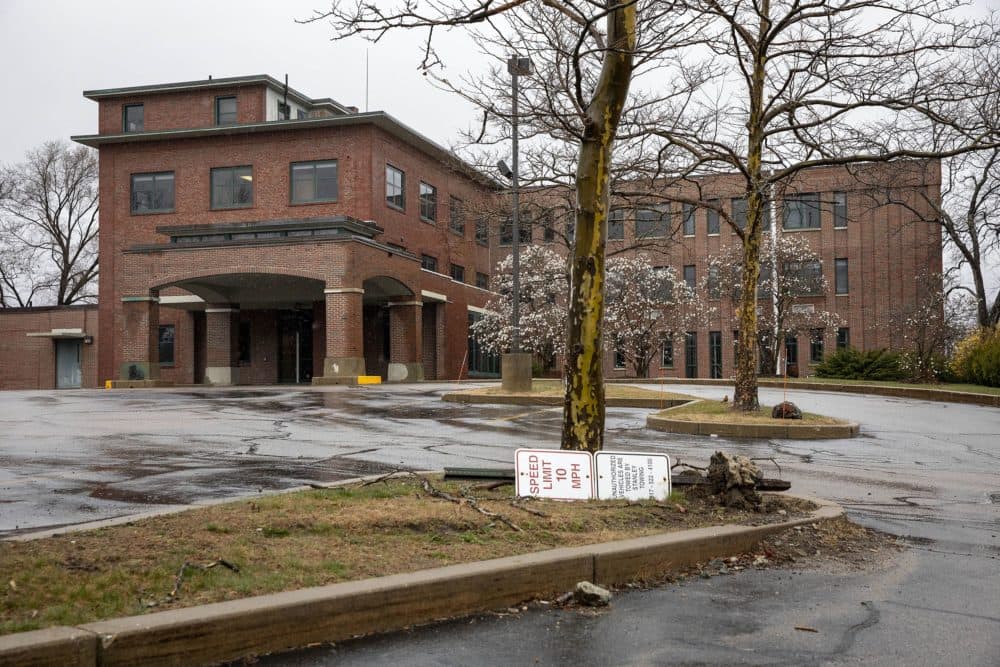 This article is more than 2 years old.
Mayor Marty Walsh announced that the city would be adding hundreds more beds to house those who are homeless, allowing them a place to isolate and recuperate if they fall ill. That includes two new locations: a Suffolk University downtown dorm, with 172 beds, and a former hospital in Brighton, with 70 beds.
That comes after a member of the city's homeless population tested positive for the coronavirus.
The former hospital, at 1515 Commonwealth Ave., could begin taking people as soon as Monday. The building is owned by The Davis Companies, and was scheduled to be converted to a residential building.
Those 240 beds are in addition to sites already identified and announced by the city: the reopening of the 250-bed former Newton Pavilion at Boston Medical Center, plus tent medical facilities outside the city's homeless shelters.
"We are fully committed to protecting all of our residents," Walsh said. "Every single life is worth saving, and every single life is worth protecting."
Pine Street Inn president Lyndia Downie told WBUR's Radio Boston on Thursday that one long term guest at the shelter tested positive for the coronavirus. He was at the hospital, and staff was tracing his contacts.
Walsh also announced that case publicly Sunday.
Health officials have been screening people at shelter sites across the city. Last Wednesday night there were more than 1,400 individuals in Boston's emergency shelters.
Also Sunday, Walsh said too many people are still gathering at city parks and beaches, seemingly ignoring social distancing recommendations. He said zip ties are being used to temporarily close city basketball and tennis courts, street hockey rinks and playgrounds.
But he said he would not yet close parks entirely, and had no plans to ticket or fine people who continued to gather in groups.
"I honestly don't feel at this point it's my job or our public safety officials' jobs to enforce these rules," he said. "It's about all of us working together."
This article was originally published on March 29, 2020.