Trump Says Feds Are Getting Supplies To Mass. 'As Rapidly As Possible'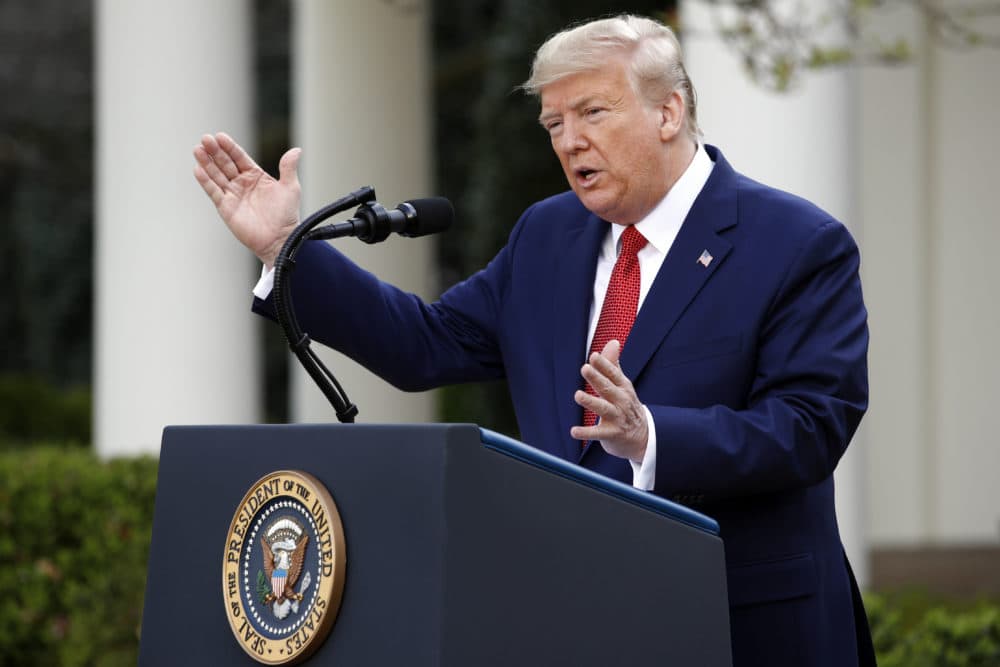 This article is more than 2 years old.
After an animated Gov. Charlie Baker sharply criticized the federal government for outbidding states in efforts to acquire personal protective equipment, President Trump said he believes governors across the country are pleased with Washington and that his administration will work to send more gear to Massachusetts soon.
Trump was asked at a Sunday press briefing why Florida has reportedly received 100% of its request from the national strategic stockpile while other states, such as Massachusetts, have not.
"I think you're going to find that most, almost all states — look, I was on the call yesterday with the governors, and they were happy with the job we're doing," Trump replied. "I'll tell you what: if you had a different administration, they would not have been happy. These are people that speak their mind. They were happy. It was falsely reported by a couple of people that, oh gee, they weren't. They were happy. They were thrilled."
The president named Florida and Michigan as "taken care of," and in Massachusetts, he said "we're dealing with the governor very strongly." "We're trying to get things to Massachusetts as rapidly as possible," he said.
Vice President Mike Pence will lead a video conference with governors at 11:30 a.m. Monday, according to a schedule published by his office.