Mass. Prisoners Are Making Masks, Gowns And Other Coronavirus Supplies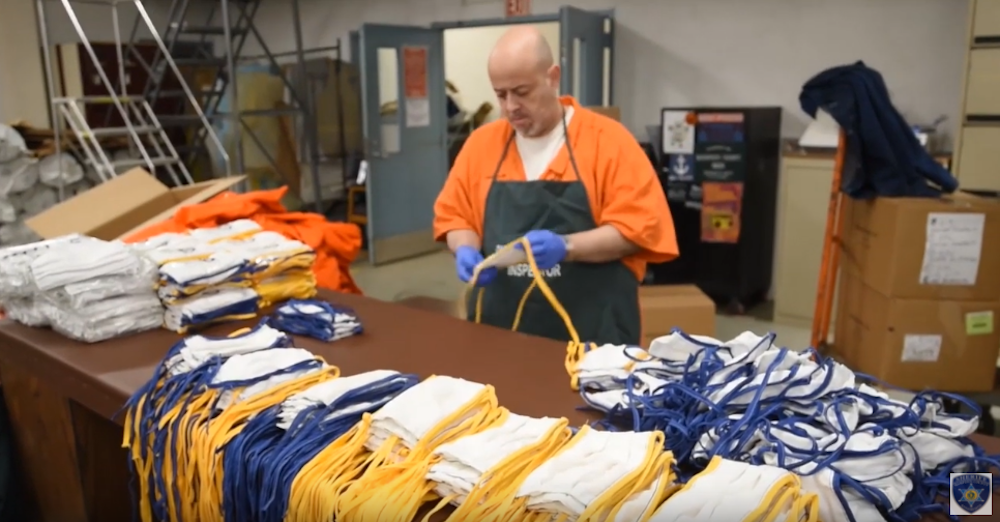 This article is more than 1 year old.
The scarcity of supplies to protect against the coronavirus has prompted one sheriff to tap prisoners for help.
Hampden County Sheriff Nick Cocchi said 20 prisoners are making masks and gowns at the jail in Ludlow. He said so far, they've made about 1,000 items to be used mostly at the jail, but also for some first responders.
"They [the prisoners] answered a call for ourselves, here at the Hampden County Sheriff's Department but also for agencies in the community," Cocchi said in a video describing the program. "As we're making these protective masks and gowns we're going to be deploying them out to people that need them."
Some have criticized the program, in part because some prisoners earn less than $1 an hour. Those critics include Holyoke Mayor Alex Morse, and lawmakers who filed legislation to set a minimum wage of $1 an hour for incarcerated workers.
Morse called it "unconscionable" that inmates are paid "no more than $1/hour for their life-saving work."
A spokesperson for the sheriff says the prisoners are repaying a debt to society.
"These individuals are housed, fed and provided medical care at an annual cost of $57,000 to the taxpayers," a statement from the sheriff's department said. "This pay was never intended to be market rate."
The state Department of Correction says some of those incarcerated at state prisons are working on pandemic supplies as well. The prisoners are re-packaging bulk supplies of hand sanitizer into smaller containers. The sanitizers are used by DOC staff and prisoners, as well as the state emergency management agency.
Information from the State House News Service was used in this report.