American Attitudes Of Hubris, Isolationism And Distrust During The Pandemic
06:48
Play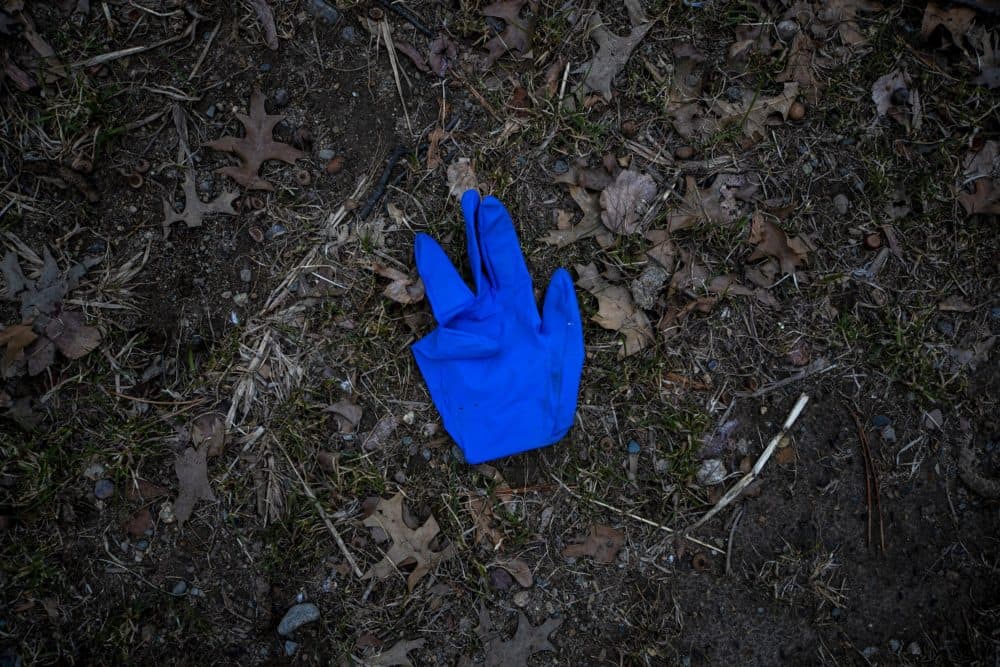 This article is more than 2 years old.
Three of the top threats to public health amidst the current global crisis are hubris, isolationism and distrust.
That's according to Wendy Parmet, director of the Center for Health Policy and Law at Northeastern University, who joined WBUR's Morning Edition to discuss how our attitudes are shaping the response to the pandemic.
Interview Highlights
On hubris in our society
When we think about Massachusetts: We have many of the world's leading hospitals and a vibrant life sciences community, but we tend to think that all of that could save us — that our technology, medicine and our innovative pharmaceuticals will keep us healthy. But despite all the warnings, the United States and Massachusetts really did not do the preparation that was needed in advance of this pandemic and have not for years invested in the kind of basic public health infrastructure, the basic public health functions — contact tracing, and we could go on and on ... and we're seeing so clearly now that needed to be done.
I think we were too confident in our own medical marvels; that pandemics, plagues, were relics from a bygone era when we didn't have the kind of medicine and medical prowess that we have today.
"I think we were too confident in our own medical marvels; that pandemics, plagues, were relics from a bygone era when we didn't have the kind of medicine and medical prowess that we have today."
On American isolationism
On the national level, isolationism has really framed the U.S. response. First, the public ignored the virus; it was something happening over there, faraway, China. And the president, you know, back in the end of January, issued a travel ban from China, but for Chinese [people]. And then he went on and issued a travel ban that was imposed on Iranians and later Europeans, as if the virus carried a passport and as if just keeping those people out would solve our problem. And we even, in fact, limited testing for so long to people coming back from China. And so we missed the fact that the virus was spreading widely in our own communities and we failed to do the preparation that we needed. ... The isolationism went so far that the president refused to take the test that the [World Health Organization] created because it had to be American-only tests; even when our tests were failed.
On distrust 
We don't trust what the scientists are saying; we don't trust what the government is saying; our government officials don't trust what science and the experts are saying. And in all of this time of distrust, you know, that makes it harder for the public to know what to believe.
I think it helps explain why warnings are going unheeded. You know, one minute you hear that this is contained or it's no worse than the flu. Well, why stay at home? Right. So people partied on the beaches in Florida when others were saying you really need to stay at home and practice social distancing.
Distrust is always a critical factor in public health response and unfortunately for us, this pandemic hit at a moment of deep distrust in our society.
On the failure of government messaging to the public
We need messaging to be clear. We need it to be consistent and grounded in science. But people also need to know that the government has people's back. … Take the example that's been talked about a lot: You know, the hoarding of toilet paper ... Well, people don't understand, 'What's the plan? How are we going to get vital supplies if I stay home? Can I be assured that supplies will be there when I need them?' If there was greater communication, transparency, and people had a sense that the government had a plan moving forward, I think we might see greater compliance and less fear.
On how to fix this
We need to learn and do better next time, because there will be a next time. But right now, I really hope that government officials — and we're starting to see this, particularly at the state level because it just may not be coming from the federal level — really become more transparent about information … Develop the plan. Tell people, 'Here's what the next month is going to look like. Here's how you're gonna get vital supplies. Here's how we're dealing with the healthcare surge.' We're beginning to see some of it, but we're playing catch up.
We really do need the states to work together. We're seeing some of that now, instead of the states sort of replicating what the federal government was doing. You know, 'Each state for themselves.'
This article was originally published on April 09, 2020.
This segment aired on April 9, 2020.