AG Healey Investigating Price Gouging Of Protective Virus Gear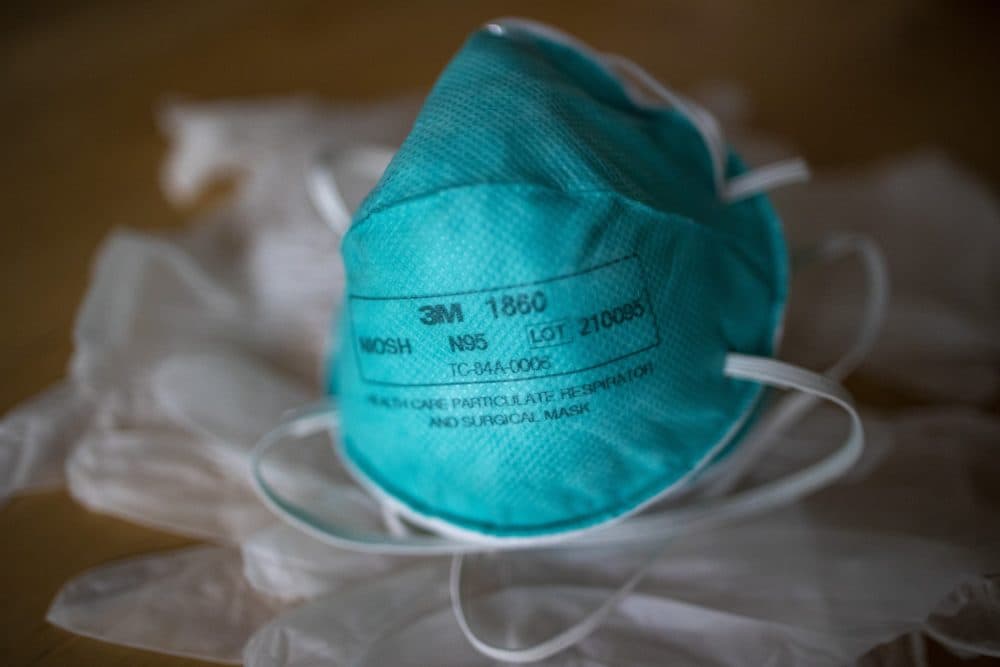 This article is more than 2 years old.
Massachusetts' attorney general is investigating alleged price gouging on sales of personal protective equipment as the state works to combat fraud tied to the coronavirus pandemic.
Attorney General Maura Healey said Thursday her office is looking into hundreds of complaints, including several filed by UMass Memorial Health Care, the largest hospital group in central Massachusetts.
CEO Dr. Eric Dickson told Masslive.com his health care network has "been burned a couple of times" as it scrambles to acquire masks, shields and other protective gear for doctors and nurses.
"This horrible virus has brought out the best in people but it's also brought out the worst in people," Dickson said at a town hall-style meeting this week.
Last month, Healey's office passed an emergency regulation outlawing price gouging of essential goods during an emergency.
"We've heard from hospitals and consumers about skyrocketing prices for things like hand sanitizer, face masks and other essential gear needed to prevent the spread of this highly contagious virus and keep our front-line workers safe," Healey said in a statement.
"That's unacceptable and illegal," she said. "No one should be exploiting this crisis and putting the public at risk."