First Patient Dies Of COVID-19 At State-Run Shattuck Hospital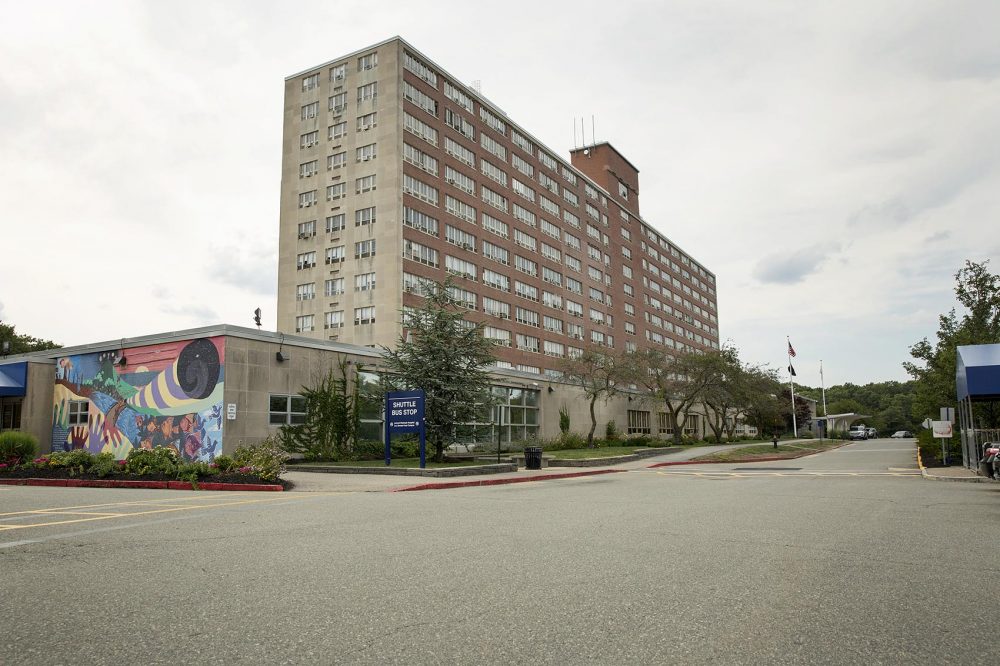 This article is more than 1 year old.
The first patient has died of COVID-19 in the state-run Lemuel Shattuck Hospital in Jamaica Plain.
Hospital officials reported the death in an email to staff Tuesday morning, saying that the patient was being treated in the hospital's medical wing. Neither the hospital nor state officials identified the patient.
"While we make make every attempt to preserve life with excellent medical and nursing care, this is an illness that requires us to anticipate some losses," Shattuck CEO Joel Skolnick wrote in the email.
Shattuck is one of two state-run hospitals battling significant outbreaks of the coronavirus.
As of Monday, 61 patients and 42 staff members at Shattuck tested positive for the virus. The state has set up an incident command center at the 255-bed hospital to help handle the coronavirus. The National Guard and private ambulance companies are testing for the virus at Shattuck and Tewksbury State Hospital.
At the 394-bed Tewksbury State Hospital, 81 patients and 90 staff members have tested positive for the coronavirus as of Monday.
This week, a U.S. Army Reserve medical team is setting up to help the staff at Tewksbury. The team is one of 15 "U.S. Army Reserve Urban Augmentation Medical Team Task Forces" deployed to hospitals around the country to help handle the virus. These Task Forces are made up of as many as 85 Army Reserve medical personnel who work with the hospital.
"We augment the staff. We help remove some of the stress on the medical system as a whole and all of this is done in close coordination with state government, and we are there at their request," said U.S. Air Force Captain Christopher Mesnard.
He says the task force is comprised of health care workers with a wide range of medical specialities including infectious disease, respiratory therapy and occupational health.
The Massachusetts Nurses Association, the union representing many nurses at state-run hospitals, says nurses at Tewksbury welcome the Army assistance and hope it will help stabilize the infection rate. The MNA says currently, the Army team is testing hospital workers, as well as patients, and training workers on the proper use of personal protective equipment like masks, gowns and gloves.
"We view this as a positive for the staff and patients there," said Roland Goff, director of strategic campaigns for the MNA. "But there have been staffing problems at Tewksbury for years but they've not been addressed, and unfortunately this crisis has now put a bright light on those deficiencies."
Both Tewksbury and Shattuck hospitals care for some of the state's most vulnerable patients who need long-term care for chronic physical and behavioral health needs, those with mental illness, those incarcerated and those who have difficulty accessing long-term hospital care. The facilities are overseen by the Department of Public Health and the Department of Mental Health.
The state Executive Office of Health and Human Services, which oversees both DPH and DMH, says it is taking aggressive steps to deal with the virus in state settings.
"As the COVID-19 outbreak continues to impact communities across the Commonwealth, EOHHS will remain vigilant, updating guidance as needed, and will continue to make resources available to front-line health care and human services staff as they care for individuals receiving treatment at the hospitals," said an EOHHS spokesperson in an emailed statement.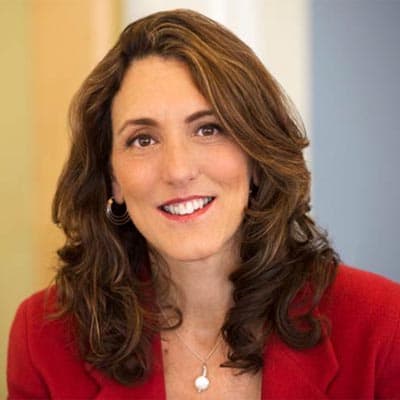 Deborah Becker Host/Reporter
Deborah Becker is a senior correspondent and host at WBUR. Her reporting focuses on mental health, criminal justice and education.