Unemployment Claims Are Falling In Mass., But Another Spike Is Coming
Initial unemployment claims in Massachusetts continued to decline last week, falling to less than half the record high of late March, according to figures released Thursday by the U.S. Labor Department. New applications for unemployment insurance totaled 80,345 in the week that ended April 18.
Lest anyone think job losses are stabilizing, however, the state Department of Unemployment Assistance foreshadowed another spike, saying more than 200,000 people who were previously ineligible for benefits have applied since Monday.
The partial data from the state suggests that Massachusetts is on pace this week to set a new mark for initial unemployment claims in a single week. The record, set in the week that ended March 28, is 181,423.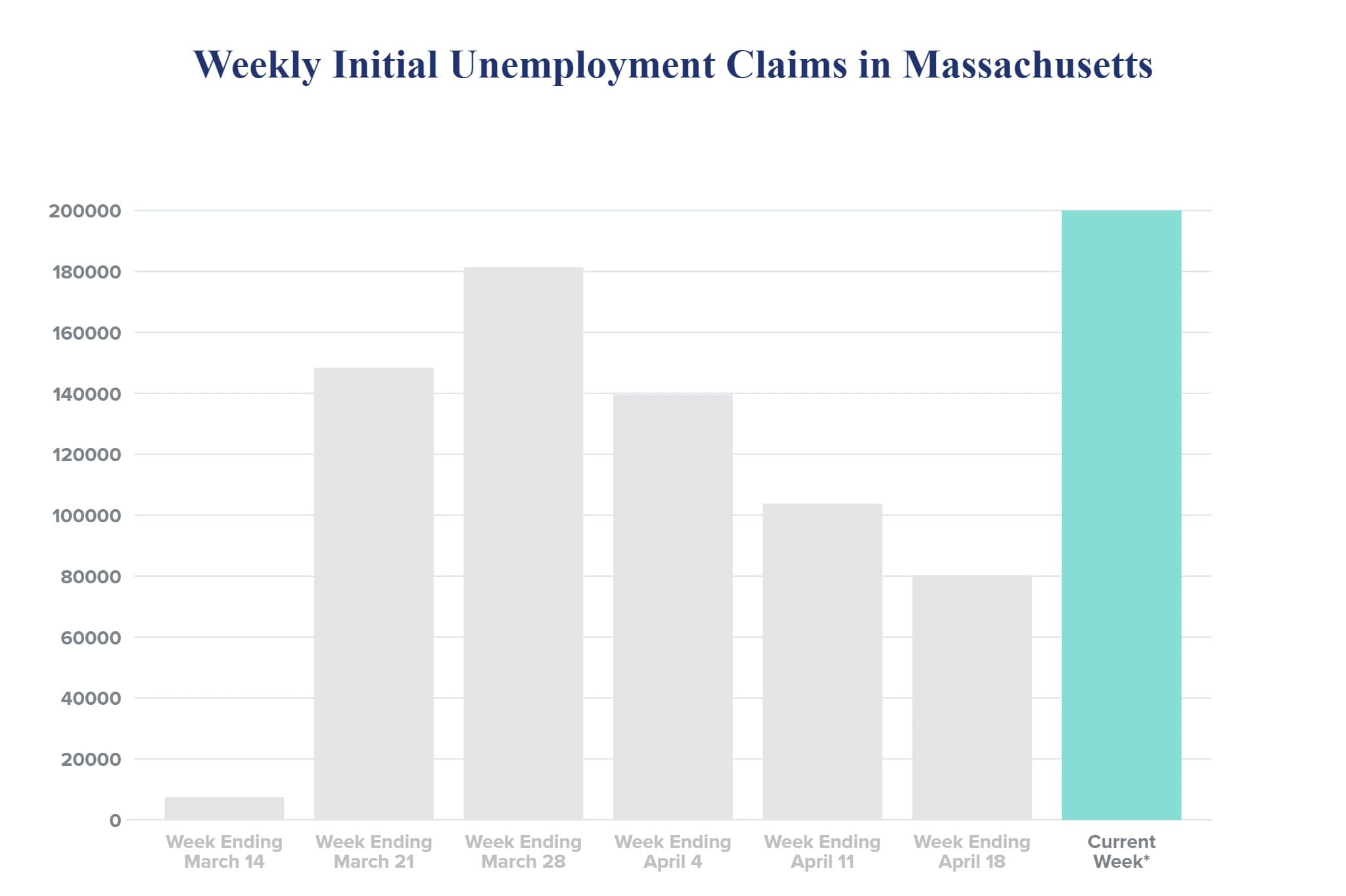 The new benefit applicants who were previously ineligible include gig workers, independent contractors and the self-employed. They typically cannot collect unemployment insurance because they work outside the system that funds the program.
These workers received special dispensation in the federal coronavirus relief package, and the state began accepting applications on Monday.
---
How has the coronavirus changed your work or financial life? Tell us by filling out this survey.