More Than 3,000 People Dead From COVID-19 In Mass.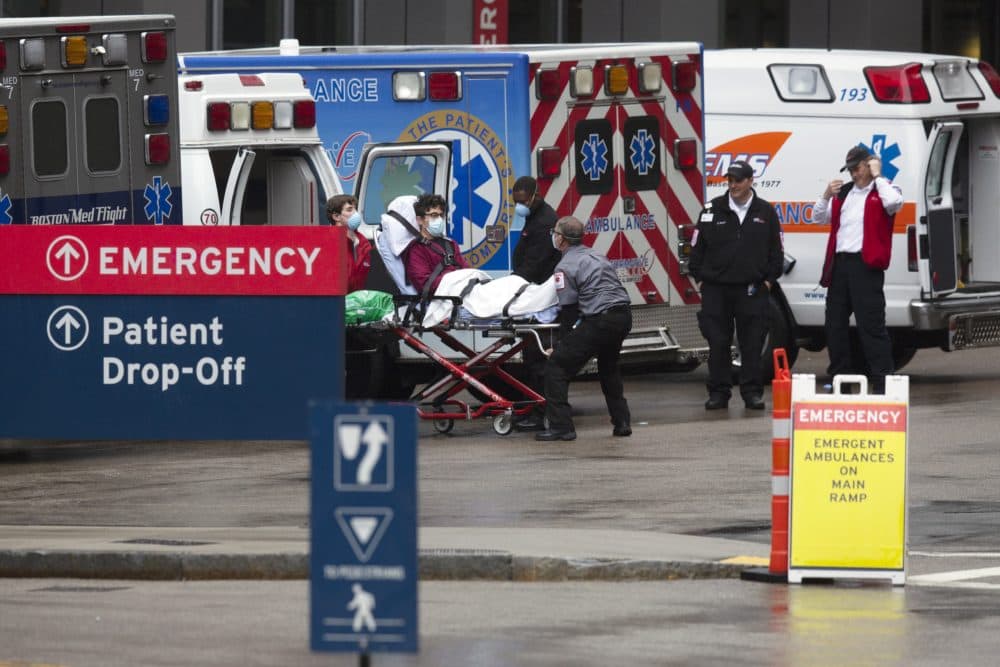 This article is more than 1 year old.
More than 3,000 people in Massachusetts have now died from COVID-19, as the state continues to deal with a surge in coronavirus cases and patients struggling with the disease.
On Monday, the state Department of Public Health reported 104 new deaths, bringing the statewide total to 3,003. 
Over the past week, the state has averaged about 170 new reported deaths due to COVID-19 a day. That's slightly higher than the previous week, which saw an average of 138 deaths reported each day.
Only New York, New Jersey and Michigan have reported more people dead from COVID-19 than Massachusetts.
There are 1,524 new cases as of Monday, bringing the total number of confirmed cases to 56,462.
They also reported 244,887 tests have been performed. (For more details on the latest death, case and testing counts, see our maps and charts.)
The tragic milestone was reached five days after the state death toll surpassed 2,000, and as Massachusetts entered what many consider its third week of a surge in coronavirus cases. Hospitals have yet to be overburdened by COVID-19 patients, but it's not clear if the state is past the peak of its surge yet.
Of the Massachusetts residents who have tested positive for the virus, 7% are currently hospitalized.
Gov. Baker said Saturday that the surge occurred "a bit later" than state officials expected, and signaled that the May 4 deadline initially set for reopening non-essential businesses may have to be extended if data doesn't show "some evidence that we are over the hump."