Rhode Island Stay-At-Home Order Lifts Saturday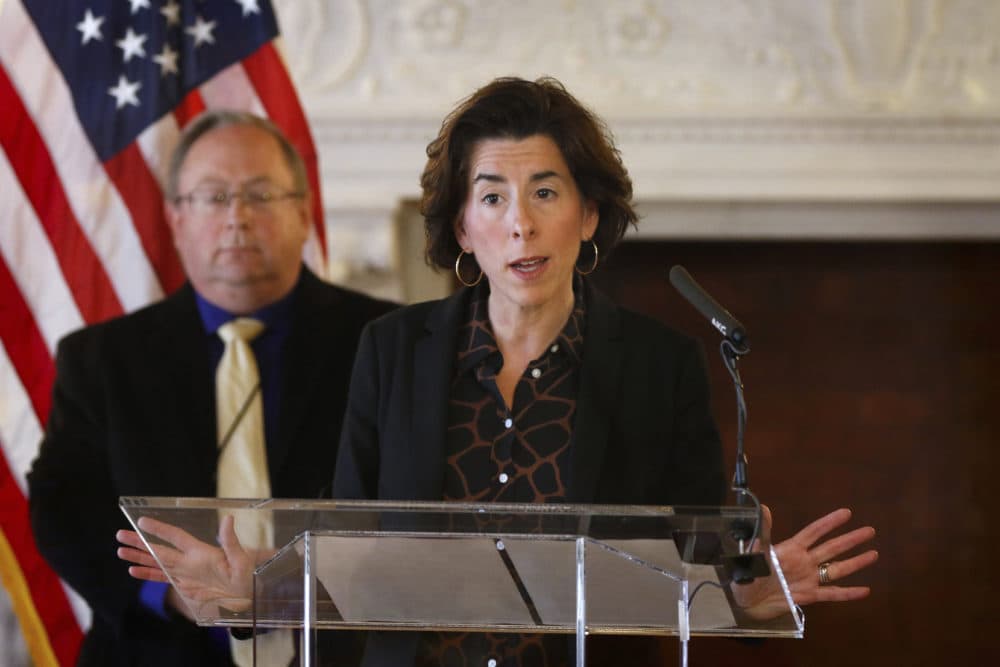 This article is more than 2 years old.
Rhode Island Governor Gina Raimondo is lifting the state's stay-at-home order, which expires Friday.
The governor said the decision to begin reopening the economy is a result of seeing a downward trend of average new COVID-19 cases and hospital admissions. Additionally, other metrics have been met including having rapid testing for vulnerable patients and adequate access to medical equipment.
Raimondo said it's critical that social distancing and proper care still be taken as the economy begins to reopen.
"I am leading from a position of confidence and strength and quite frankly, trust in the people of Rhode Island," Raimondo said. "I am trusting that people are going to do the right thing and use good judgment."
Beginning Saturday, the state will begin Phase 1 for reopening the economy. Here's what that means:
Stay-at-home order will be lifted.
Working from home is still required, where possible.
Congregating in large groups is still not allowed. Social gatherings will be limited to 5 people.
Non-critical retail stores can reopen with capacity limits.
Residents can start making appointments with doctors for non-critical care.
State parks will be re-opening with limited parking.
Restaurants will not be permitted to have dine-in service. Wine, beer, and mixed drinks will be permitted for take out orders.
Venues like bowling alleys, concert halls, and museums will remain closed.
Gyms will remain closed.
Places of worship can open for 5 or fewer people.
Funerals are permitted with a maximum of 10 people with proper social distancing.
As of Thursday, Rhode Island has confirmed 388 deaths associated with COVID-19 and 10,530 cases.
This story is a production of the New England News Collaborative. It was originally published by The Public's Radio (RIPR) on May 7.