1 Million Job Losses: The Economic Toll Of The Coronavirus In Mass. Keeps Rising
More than 1 million Massachusetts workers have lost jobs in the age of the coronavirus, a sobering total that underscores the challenge ahead, as the state develops a recovery plan.
In the past eight weeks, 826,013 workers have filed initial claims for conventional unemployment insurance, according to U.S. Labor Department figures published Thursday. That is more than during the 18-month Great Recession.
Nationally, almost 3 million people filed new claims last week. That brings the eight-week total to 36.5 million.
More than 255,000 additional workers in Massachusetts sought benefits in the first three weeks of the new Pandemic Unemployment Assistance program, according to the state. The PUA program is for gig workers, the self-employed and others who typically do not qualify for unemployment benefits.
Combined, job losses documented in the conventional and pandemic unemployment programs represent one-quarter of Massachusetts' civilian labor force, as it stood in February.
"It is almost impossible to comprehend the scale and scope of what has happened in such a short period of time, in just two months," said former state lawmaker and inspector general Greg Sullivan, who has been tracking unemployment for the Pioneer Institute, a Boston think tank.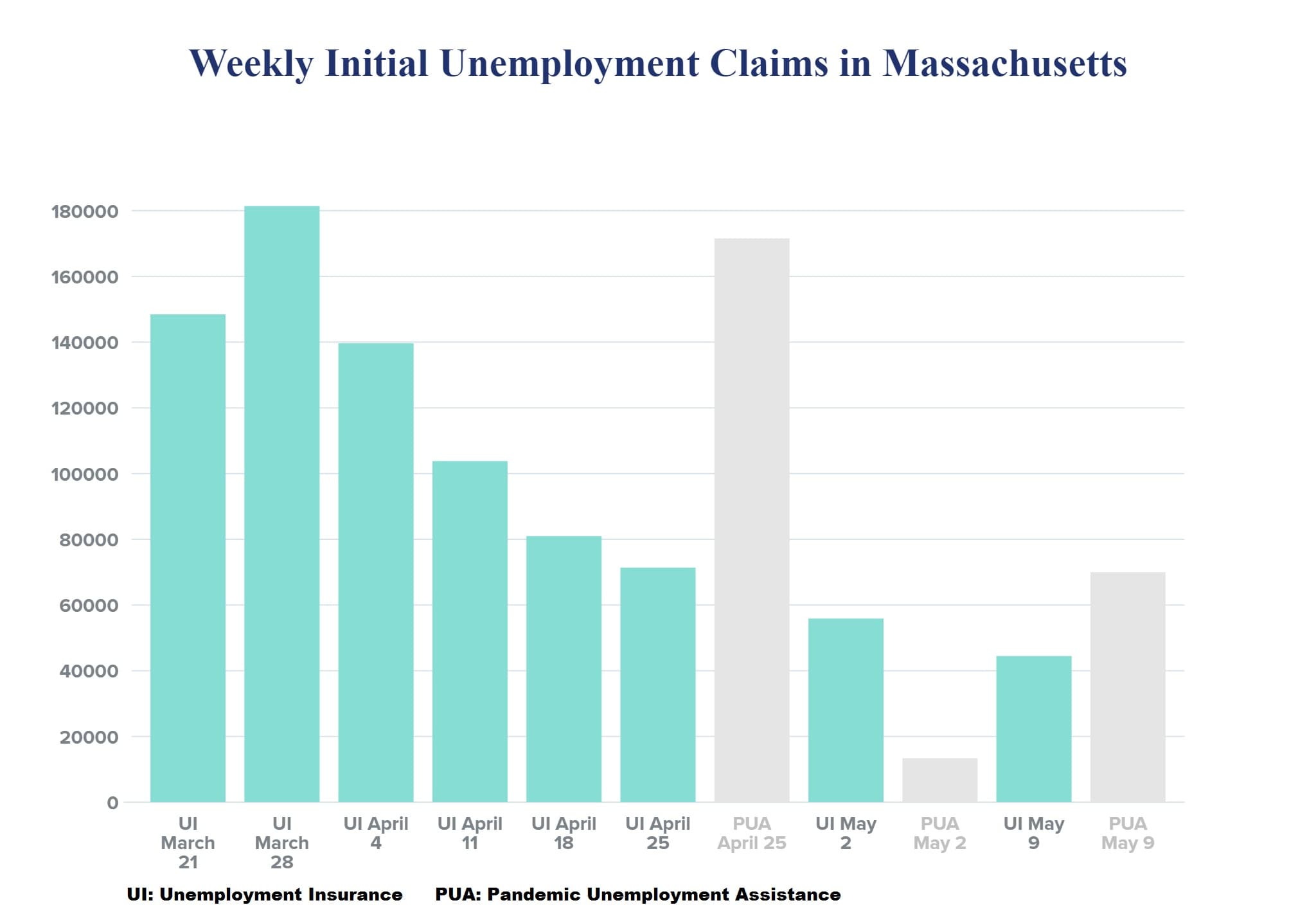 Some workers who lost jobs have been rehired, but most have not, Labor Department data indicate.
Gov. Charlie Baker this week outlined a four-phase reopening plan for the state economy, and an advisory board comprised of public officials and business leaders is scheduled to deliver detailed recommendations Monday.
Some companies have said they may not reopen their physical locations as soon as permitted to do so because the financial return might not justify the expense of recalling workers.
This article was originally published on May 14, 2020.